All cars go through aerodynamics testing in the developmental process, but the 2020 Ford Mustang Shelby GT500 isn't like most cars. Rather, it's a purpose-built track weapon that utilizes its additional aero bits to manipulate the air around it to its advantage. Thus, when Ford was developing the newest Shelby GT500, it used this "aerobuck" model, based on a Ford Mustang GT, to fine-tune those aerodynamic add-ons, and Ford Authority was recently able to get an up-close look at this cool prototype.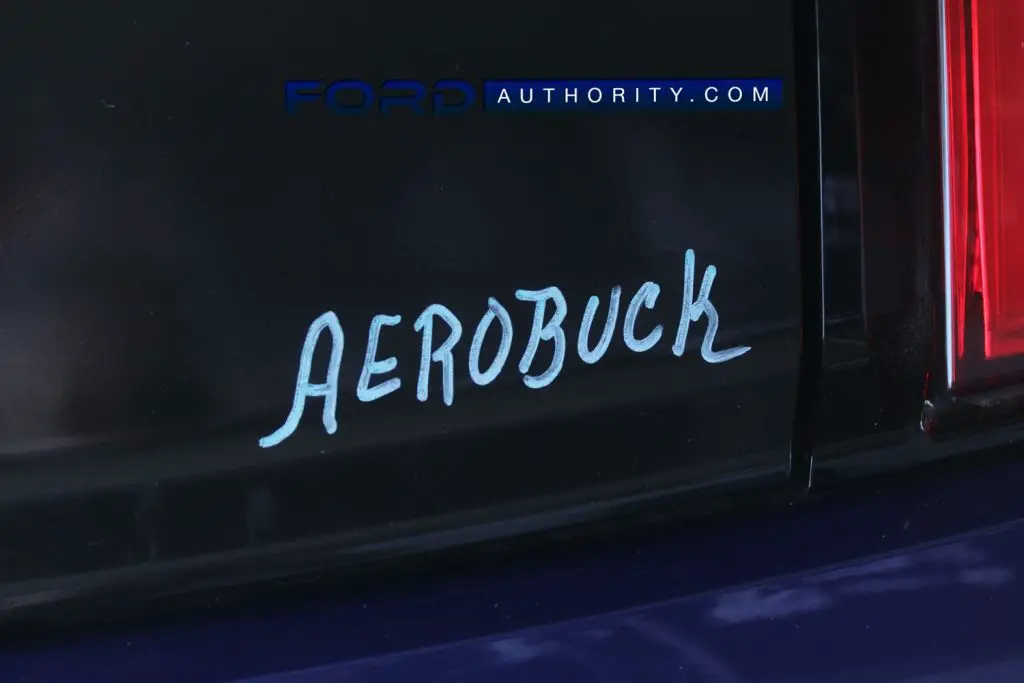 "In the old days, you go out and do the regular wind tunnel test and then you have to go back and retool the part, which takes a lot of time," Mustang brand chief, Jim Owens, explained to Ford Authority executive editor, Alex Luft. Now, Owens explains, if engineers determine that a part needs to be 5mm wider, they can send the data back and the part can be 3D printed quickly and then tested, for a much faster turn-around.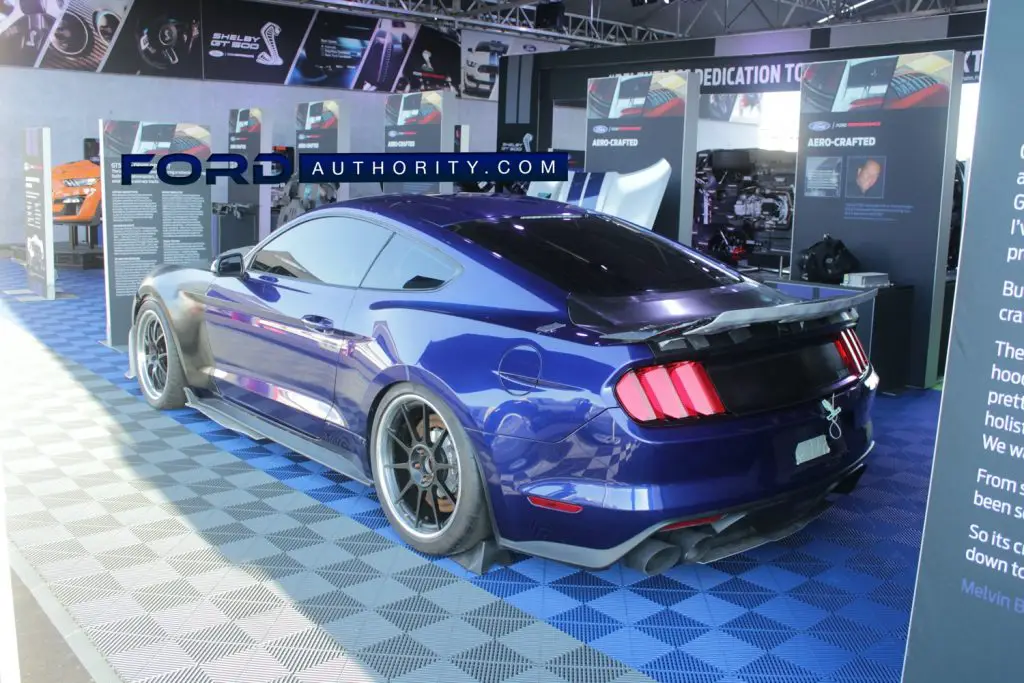 What we see on the aerobuck are the actual 3D printed parts that engineers tested. The front splitter and extractor are completely different than production, while the Gurney flap is much larger than the one present on the production model, which allows it to generate more downforce. Meanwhile, the GT4 Carbon Fiber Track Pack Wing is capable of putting down 500 pound-feet of downforce all by itself.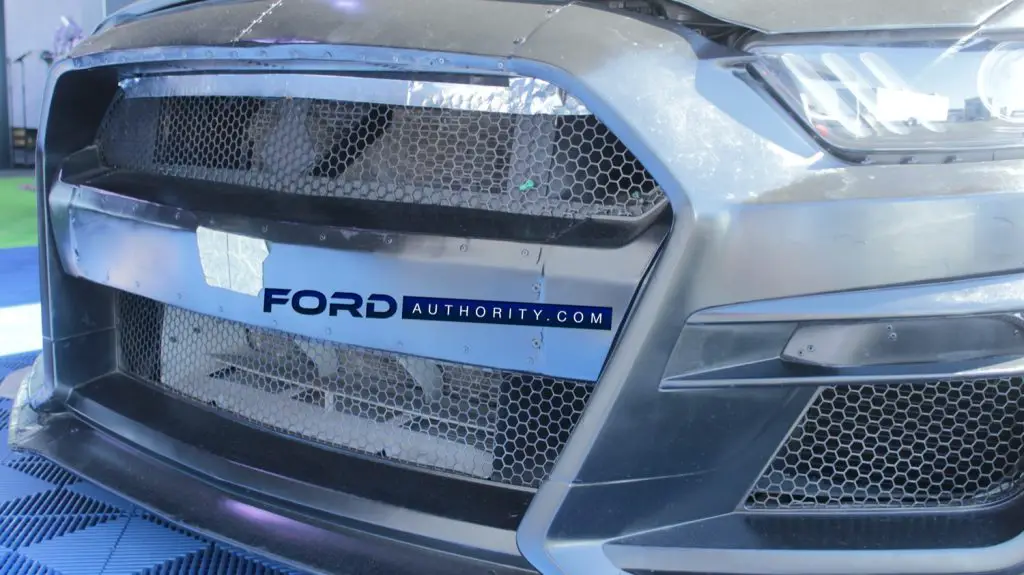 The GT500 is designed to extract more than 230 kilowatts of powertrain heat plus another 100 kilowatts of brake heat under extreme driving conditions, all while generating a whopping 550 pounds of total rear downforce at 180 miles-per-hour.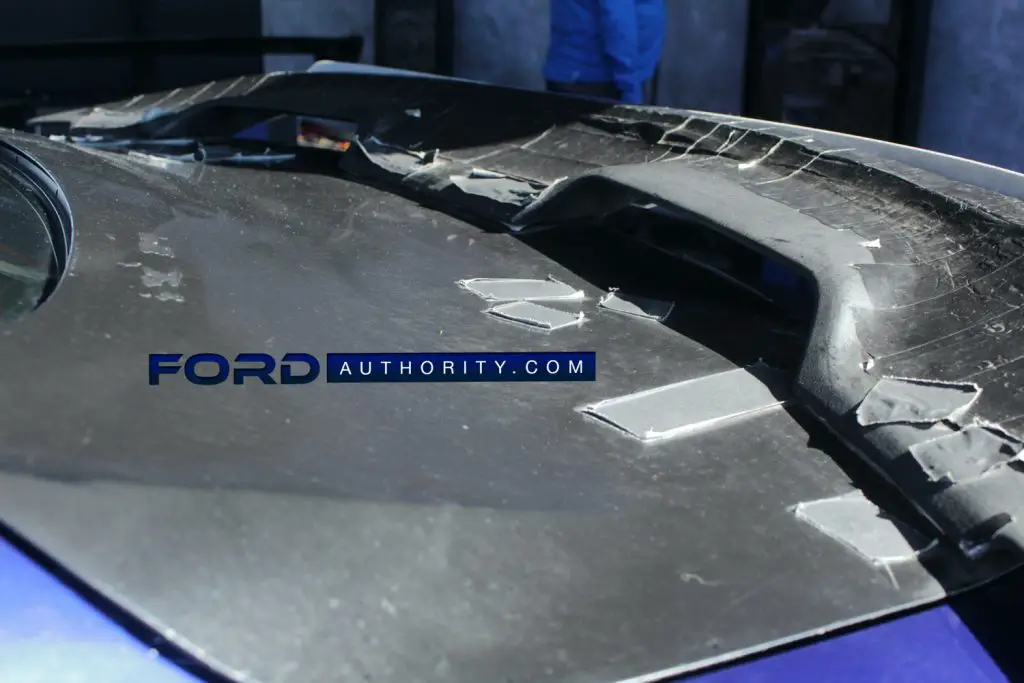 The front-end openings on the 2020 GT500 are twice as large as Shelby GT350, which helps keep the car's supercharged 5.2L Predator V8 cool. Further helping matters in that regard are six heat exchangers for the engine, supercharger, engine oil, and transmission, along with an auxiliary high-temp radiator for extra engine cooling and an A/C condenser.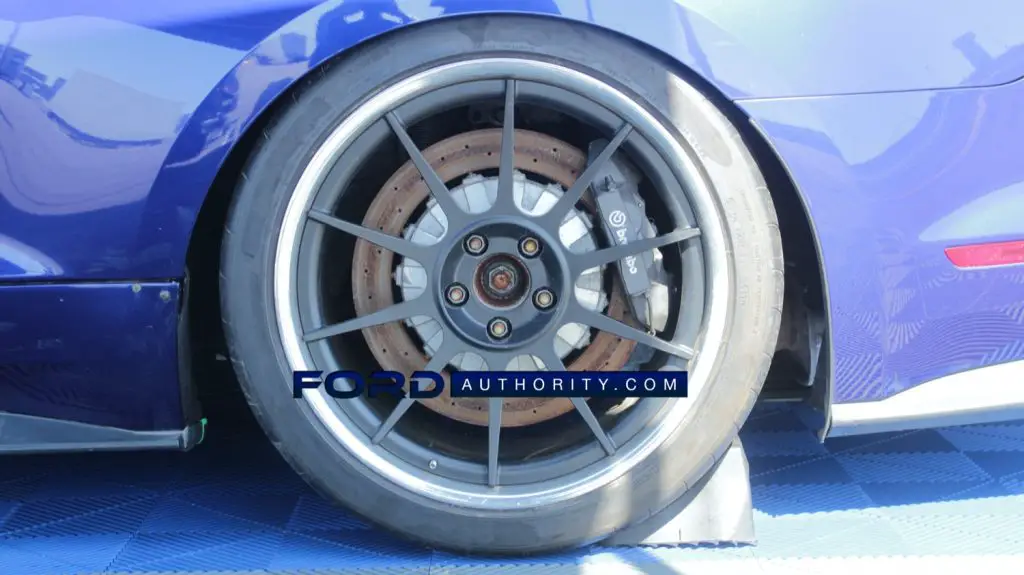 Meanwhile, the front cooling pack increases airflow by 50 percent over the GT350, which extracts the aforementioned 230 kilowatts of powertrain heat at wide-open throttle – enough to heat a dozen homes. An auxiliary engine radiator and dual thermostat system provide additional thermal capacity in high-demand driving situations, while a rear heat exchanger helps maintain temperatures in the rear differential.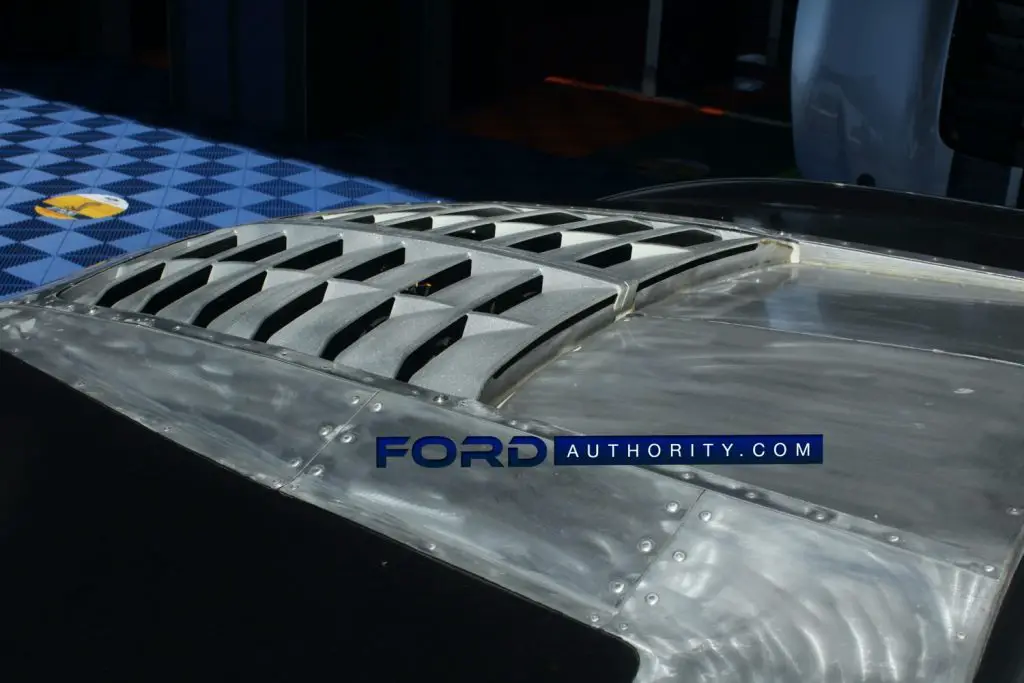 On the production version of the 2020 GT500, the front splitter, belly pan with reverse wing, and available side splitters channel airflow to reduce front-end lift and minimize drag. The six-square-foot louvered hood vent and removable rain tray also help reduce lift, as well as aid cooling efficiency. The side splitter and rear diffuser help channel high-pressure wind around and below the vehicle.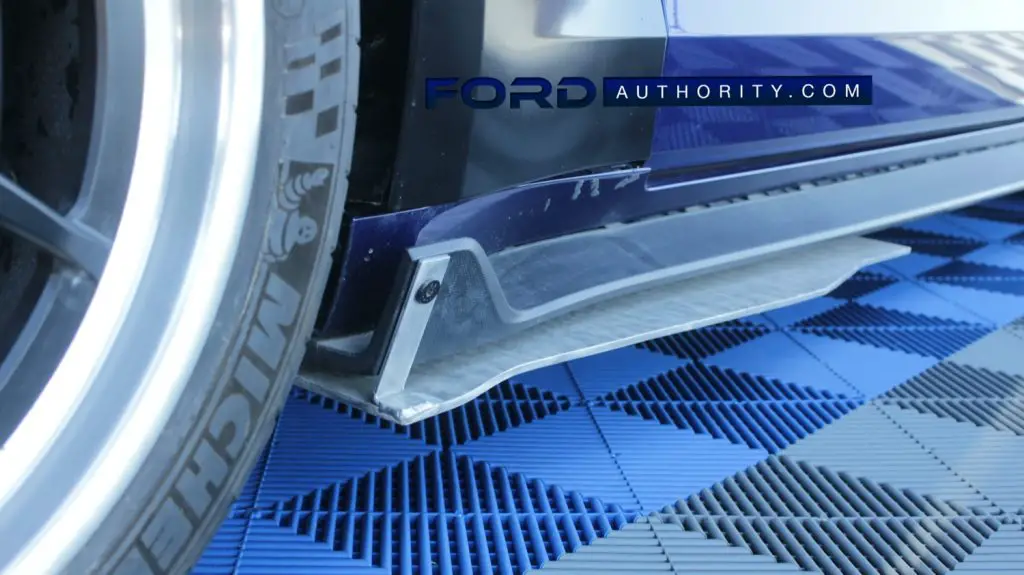 Ford calls the 2020 Shelby GT500 "the most aerodynamically advanced street-legal Mustang ever," and the numbers certainly back up that claim. But it was this particular prototype that paved the way for the impressive production version, which makes it pretty special in its own unique way.
We'll have more cool prototypes like this to share soon, so be sure and subscribe to Ford Authority for more Ford Mustang news and 24/7 Ford news coverage.