Here at Ford Authority, we'd argue that the Ford Mustang is the most iconic muscle car of all. As a result, enthusiasts often own more than one model. Sometimes, they go several steps further by constructing a true home for their multiple rides. Marcelo Simionato, from São Paulo, Brazil constructed a Mustang themed garage that looks more like a gallery or special manufacturer exhibit, and we really like it.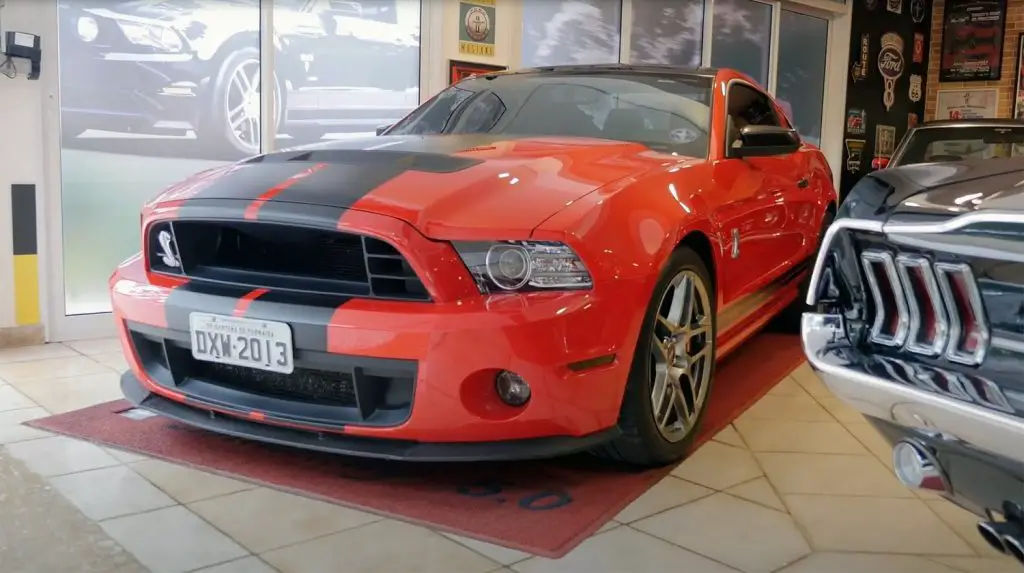 Obviously, the cars themselves are the focal point of Simionato's Mustang themed garage, which currently houses four models, all imported from the United States, since Ford didn't offer the Mustang globally until 2015. What's more, he currently owns the only 2013 Ford Mustang Shelby GT500 SVT 20th Anniversary Edition in the country. That feat is understandably important to the collector, as the vehicle represents the last Mustang developed with Carroll Shelby's personal input.
Surrounding the modern Mustang is a trio of first generation models. There's a fastback, a convertible, and a hard-top, which round out his "dream trilogy" of classics. But, as evidenced by the wall art, Simionato appreciates every Mustang generation, including the SN95 model, which gets some prime real estate towards the front of the garage.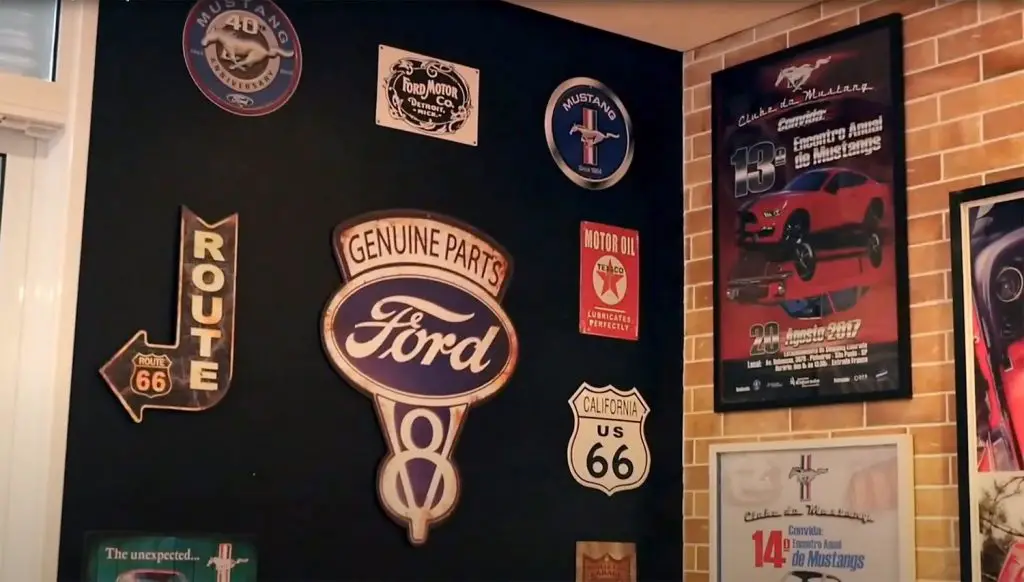 Rounding out the Mustang themed garage is a collection of memorabilia in the form of vintage decals and posters of local Mustang meet-ups. It's proof that Simionato really loves every aspect of Mustang fandom. His appreciation for The Blue Oval started with a 1971 Ford Corcel owned by his father. The Corcel, which is Portuguese for stallion, inspired his love of driving.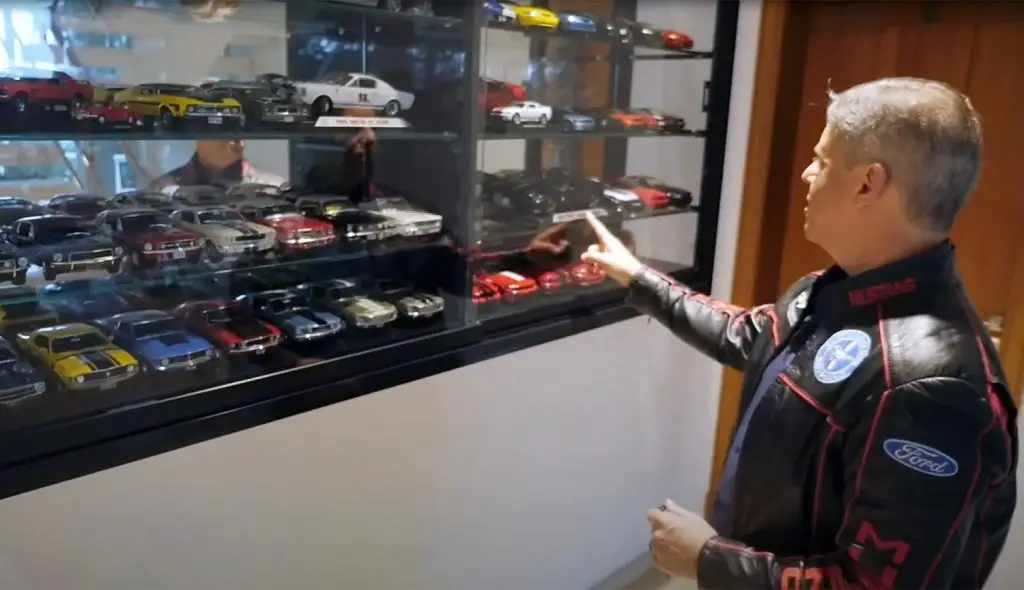 Simionato's enthusiasm is made possible by Ford's century-long relationship with Brazil. Ford Motor Company Brazil was established in 1919 and currently offers a variety of products, including the S550-generation Mustang GT, Ranger, Ka, EcoSport, Edge ST, and Troller T4, a two door off-road utility vehicle based on the Ford T6 platform. Like the Mustang, the T4 earned recognition outside its intended market from fans who wished Ford would offer something like it outside of Brazil.
We'll continue bringing you the latest on all things Blue Oval, so subscribe to Ford Authority for the latest Ford Mustang news and around-the-clock Ford news coverage.