Though it seems like police chases happen all the time, the truth is, a very tiny percentage of those fleeing from the law actually get away. If they're lucky, these pursuits will end with no one getting hurt, especially innocent bystanders. But far too often, police chases only end when the person fleeing crashes. That's the case with this particular chase recently posted to Reddit, but unfortunately, it claimed two classic Mustangs as victims.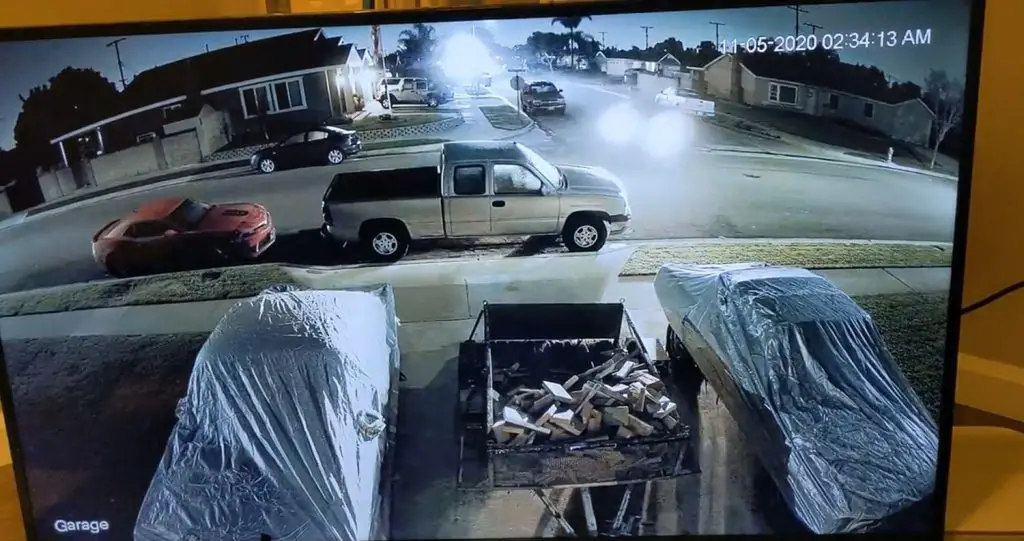 In the short clip, we can see a pickup speeding down the road toward a driveway, which contains two cars under covers with a trailer in between them. Parked behind them in the street are a Chevrolet Silverado and Chevrolet Camaro. Little did the owner know that by positioning them this way, he was essentially setting them up like bowling pins for the speeding criminal.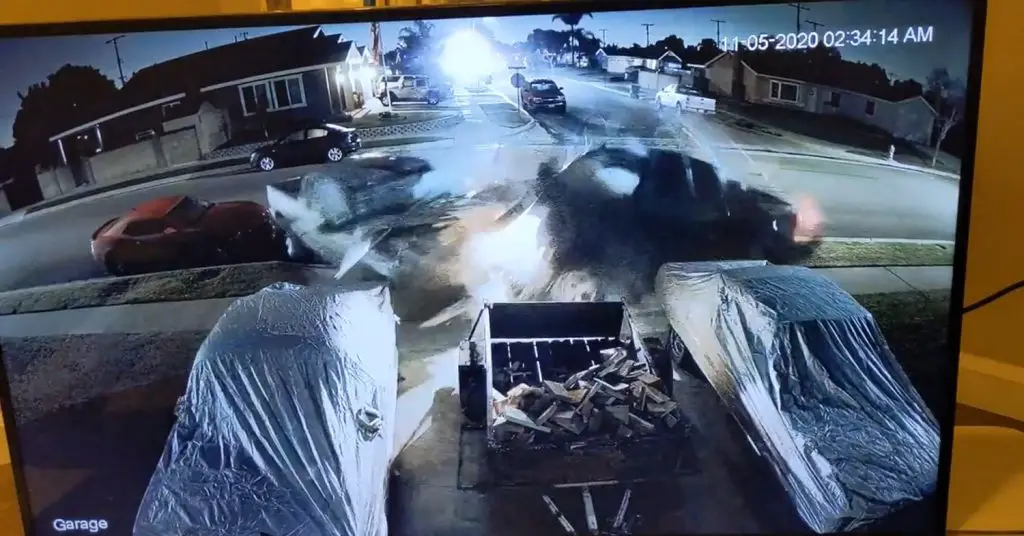 The truck comes flying down the road and seems to have no idea that the street ends with only a left or right turn. At this point, he's simply going too fast to stop or turn, so he smashes into all of the parked vehicles at high speed, including the Ford Mustang duo. The resulting carnage is rough, though the Silverado appears to take most of the damage.
Regardless, the owner of these vehicles said that three of them were totaled in the incident. He also revealed that the two cars under the covers were in fact classic Mustangs – a 1967 convertible and a 1964 1/2 coupe. The house's garage door also suffered some damage, to add insult to injury. Luckily, the man did say that his insurance will cover everything except for the trailer, so there's a tiny silver lining here.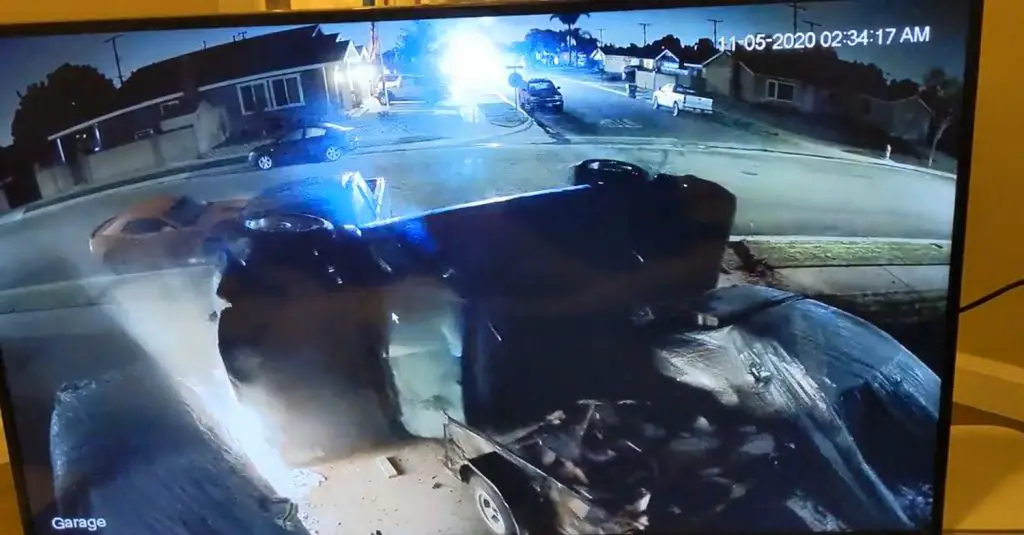 We certainly can't even imagine waking up in the middle of the night to something like this. We're certain the owner of these classic Mustangs never even imagined that this could happen either, because we sure wouldn't have.
We'll have more crazy videos like this to share soon, so be sure to subscribe to Ford Authority for more Ford Mustang news and non-stop Ford news coverage.