The concept of turning American muscle cars into jacked-up, four-wheel-drive mudslingers is nothing new. In fact, people have been doing it for decades. But this interesting S550 Ford Mustang dubbed "Mudstang" is a bit different than most of those builds. It isn't lifted, but rather wears its giant wheels and tires outside of its bodywork, and packs a twin-turbo powerplant under the hood.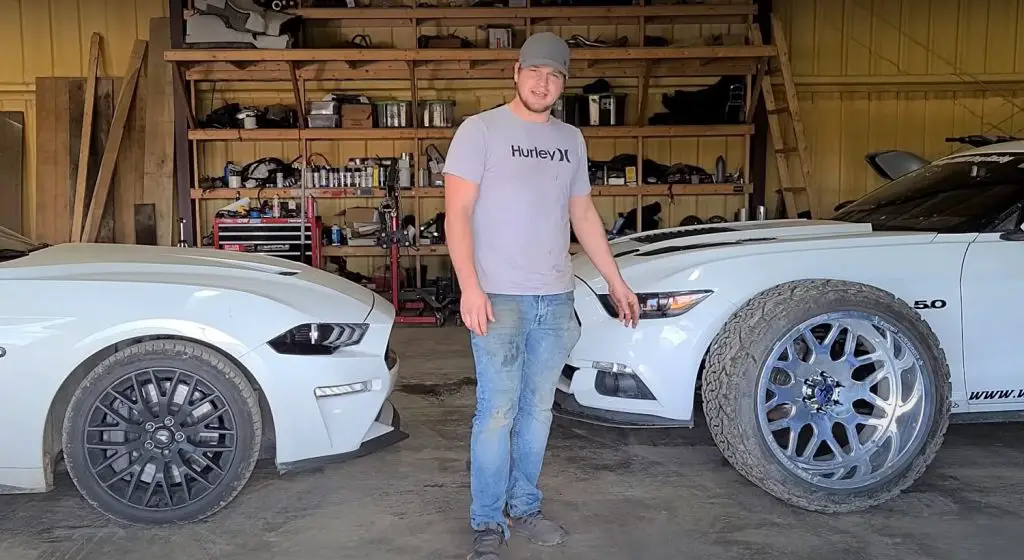 That apparently makes the Mudstang quite the riot to drive, but the owner wanted to see just how it might compare to a regular, stock Mustang of the same type. So that's exactly what this video attempts to do – albeit on a hill climb, with the winner being the car that makes it the furthest up the incline before losing traction completely.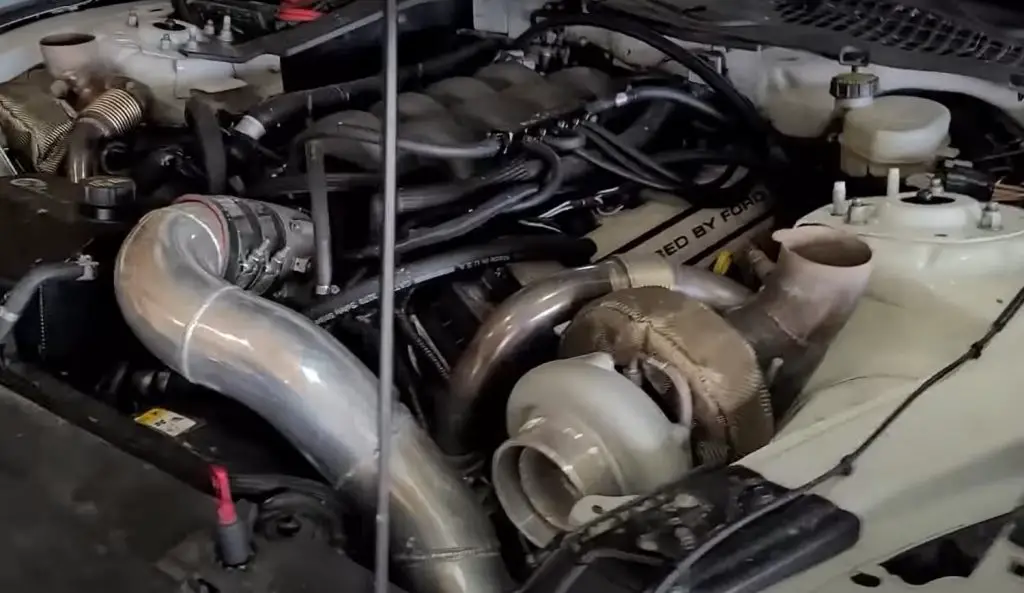 Both cars have a Ford 5.0L Coyote V8 under the hood, but the Mudstang is built to the max with two 67mm turbos, and is backed up by a manual GM TH400 transmission that's rated to hold up to 1,500 or so horsepower. The mighty mill makes a pretty lofty 1,200 horsepower at the wheels, which should make it the favorite in this particular showdown.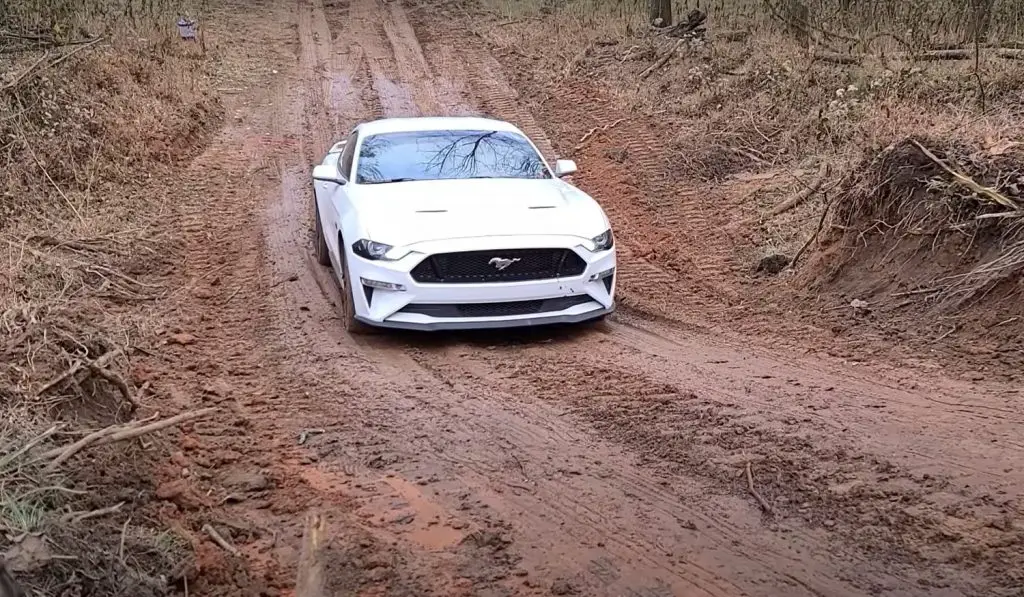 On the other side, the regular old Mustang has only a few mods including long tube headers and exhaust, and is running on e85, with a stock 10-speed automatic transmission behind it. But with stock Performance Pack 1 wheels and tires, we wouldn't expect the car to make it very far up the slick, steep hill. And it doesn't.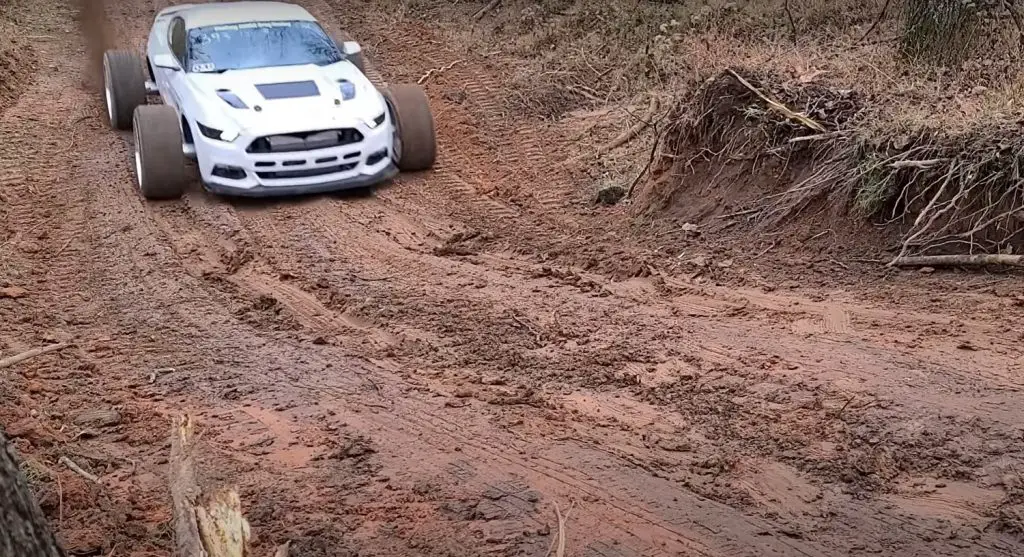 Meanwhile, the Mudstang lives up to its name and gets pretty close to the top of the hill multiple times before it breaks an axle, which ends this little science experiment prematurely. But considering how far the wheels are pushed out, the super slippery conditions, and how much power this thing is making, that's not terribly surprising.
Regardless of how ridiculous this creation is, it's hard to argue with these results. And heck, we give the builder/owner of this wild machine credit for daring to do something, well, totally different.
We'll have more cool videos like this to share soon, so be sure to subscribe to Ford Authority for more Ford Mustang news and around-the-clock Ford news coverage.