Throughout the history of car customization, many styles have come and gone. Some eventually go away only to return to popularity, while others never go out of style. The latter certainly applies to the old school custom ways of the 1940s and 1950s, which have a unique style all their own. And people like Jeff Jones, who built this 1953 Ford Customline for SEMA's Battle of the Builders, are doing a great job of keeping it alive.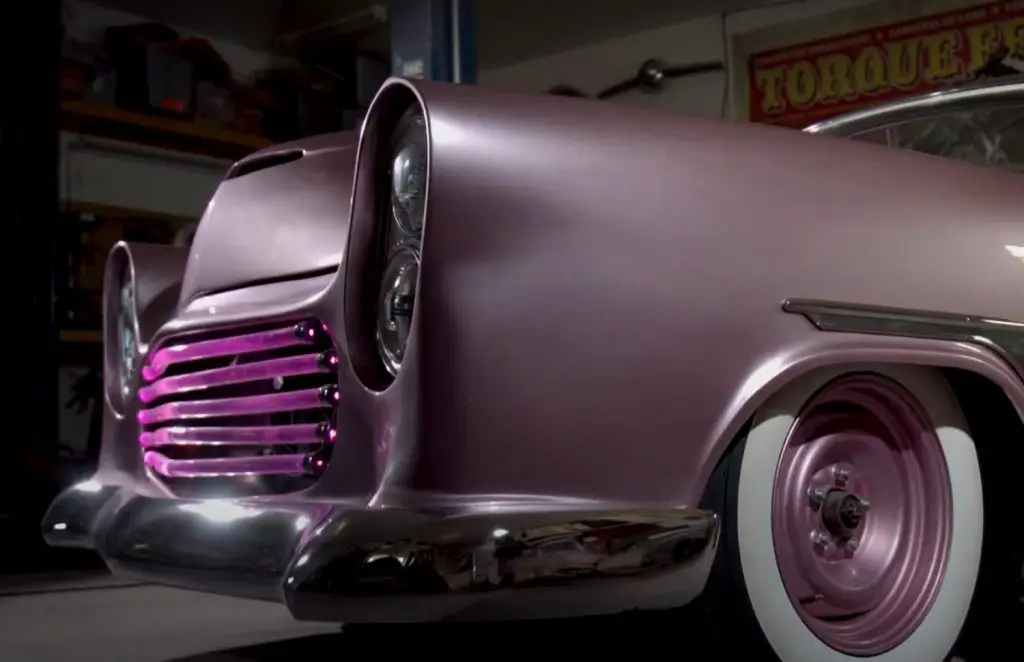 Jones has been wrenching on cars since he was a teenager, working in various body shops before he was able to branch out on his own. But even though he's relatively young, Jones has a thing for hot rods and customs from the 1930s through the 1950s. This 1953 Ford Customline is a great example of his work, and it's been treated to some seriously heavy massaging.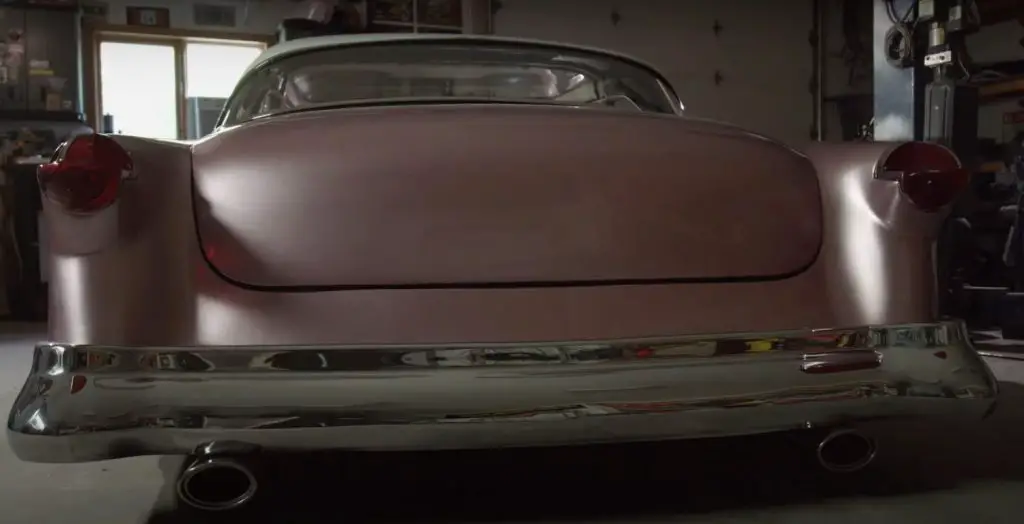 That includes a five-inch chopped top, three-inch section, a Mercury glass top and dash, 1959 Chevy headlights, a custom grille made with Lexan tubes, and 1956 Oldsmobile taillights. Just like most customs from this era, the philosophy of mixing-and-matching parts is alive and well here, and yet it all works together quite nicely to provide a cohesive yet truly custom appearance.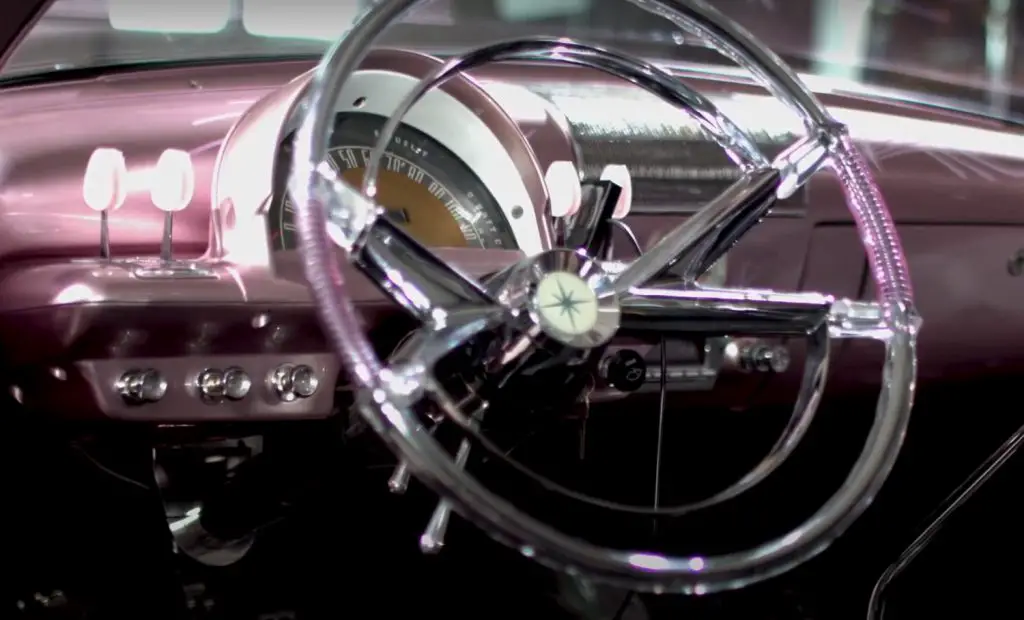 That philosophy also carries over to the interior, which features 1966 Thunderbird seats, a cut-down 1956 Lincoln steering wheel, and a whole lot of custom parts. Jones decided to go pretty wild with the paint job as well, choosing a hue called "Shocking Pink" that's quite appropriate and inspired by a dress Marilyn Monroe wore in the film Gentlemen Prefer Blondes.
This old school custom is not powered by some old school powerplant, however, but rather a 302 V8 lifted from a Crown Victoria. It is dressed up like an older custom motor, however, with triple chrome carbs up top and finned valve covers. Backed up by an automatic overdrive transmission, it's likely quite pleasant to drive around in, too.
Jones runs a small, one-man operation in Illinois, but it's clear that he's big on talent. Plus, we're digging the fact that he's also helping keep the old school custom look alive for an entirely new generation to enjoy.
We'll have more cool builds like this to share soon, so be sure to subscribe to Ford Authority for non-stop Ford news coverage.