Rumors of an all-wheel-drive Mustang have swirled for some time now, and though it might seem like a big departure for the legendary pony car, it makes a lot of sense on a number of levels. The Ford Mustang has always been a rear-wheel-drive performance car, so the thought of adding an AWD model is certainly unprecedented, though also enticing. However, the question remains, will Ford actually build and sell an all-wheel-drive Mustang?
"Well as you know, the Challenger has AWD. We're always looking at different kinds of performance, but we have nothing to announce at the moment," Mustang brand manager, Jim Owens, told Ford Authority executive editor, Alex Luft, in a recent interview.
All-wheel-drive cars present a number of advantages, as well as a con or two. For starters, the additional traction afforded by such a system would help the Mustang better put its ponies to the ground. As we've seen in a few real-world drag races here and there, that's oftentimes a problem with the current Mustang – or at least with more powerful models like the Shelby GT500.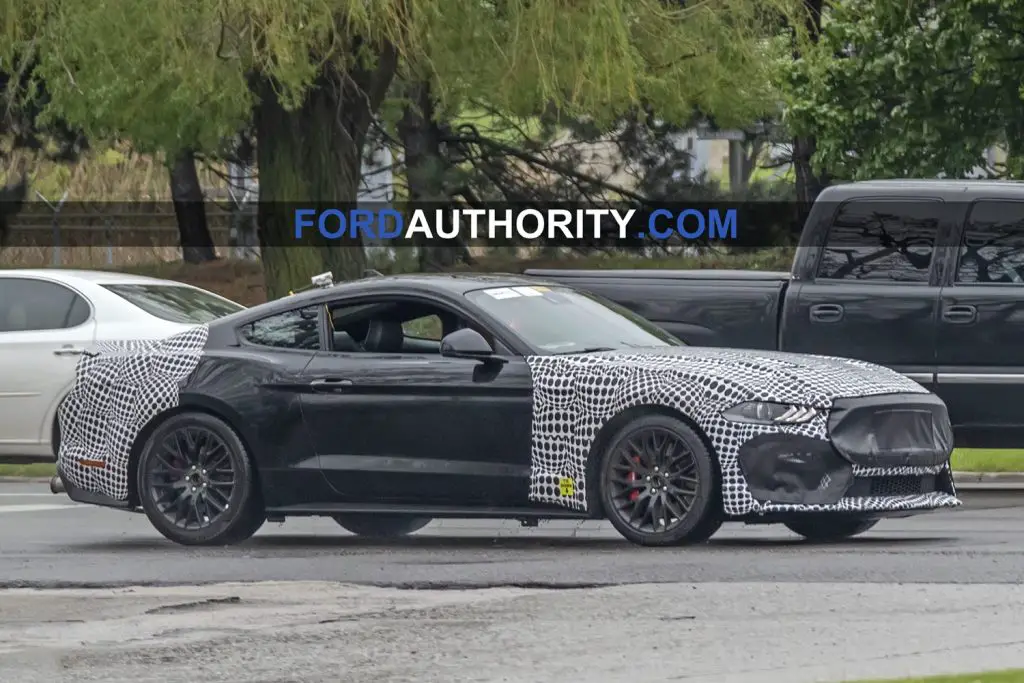 All-wheel-drive also provides better traction in slippery conditions, whether that be snow, ice, rain, or mud. While most Mustang owners don't drive their cars in severe winter conditions, the added traction would certainly be welcome in the wet. And for those that like to track their cars, AWD provides quicker acceleration from a standstill and when exiting a corner thanks to its ability to deliver torque to all four wheels.
There are a couple of cons that come with all-wheel-drive systems, however. They are more costly and more complex than two-wheel-drive vehicles thanks to the addition of an extra differential, driveshaft, clutch(es), and software, all of which can lead to higher maintenance and repair costs down the road as well. That added weight can take a toll on fuel economy as well.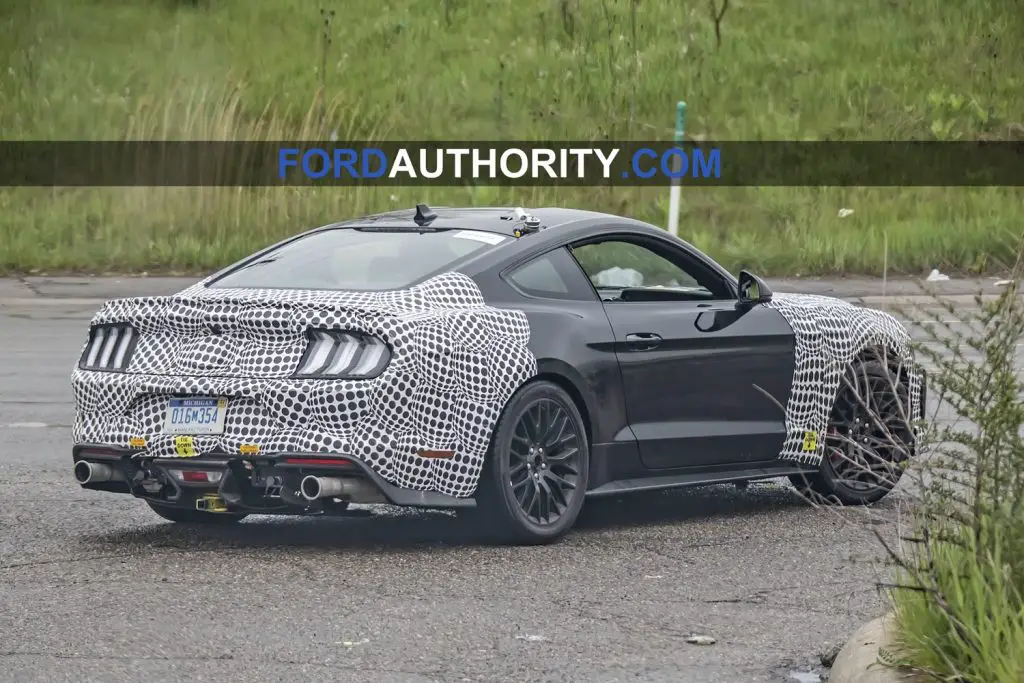 If the 2023 Ford Mustang does come with optional all-wheel-drive, it would be the very first in the pony car's illustrious history to do so, save for the 2021 Ford Mustang Mach-E. But two of the car's main rivals –  the Dodge Challenger and Charger – already offer it. So that begs the question – should Ford offer an all-wheel-drive Mustang when the S650 launches? Let us know in the poll below!
We'll have much more on the next-gen Mustang soon, so be sure and subscribe to Ford Authority for more Ford Mustang news and around-the-clock Ford news coverage.