Just last week, we featured a ridiculous Ford Mustang, dubbed "Mudstang," which was built by YouTuber Unseen Builds. Despite its insane looks, the Mudstang actually turned out to be a pretty good hill climber. But that isn't the only crazy vehicle in the Unseen Builds fleet, and it isn't even the sketchiest by a long shot. That distinction goes to this Ford Ranger, which has been appropriately named "Danger Ranger."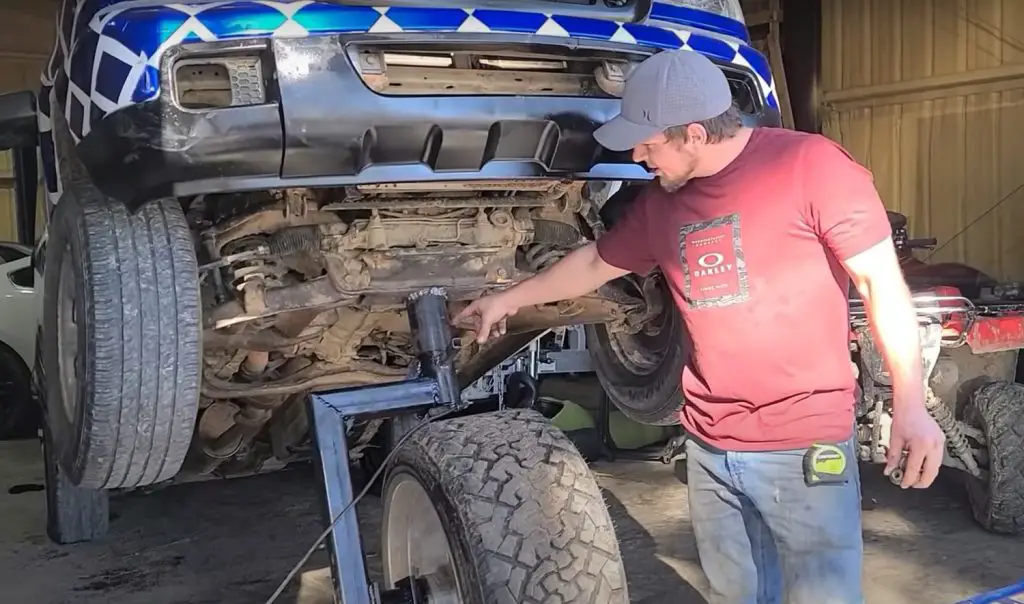 The Danger Ranger actually got its name from a variety of commenters who expressed their concerns that this pickup was nothing more than a rolling death trap. At the time, it was simply squatted (the rear sits far lower than the front) and fitted with some large spacers. So the truck's owner decided to make it even more dangerous as a tribute of sorts to those folks.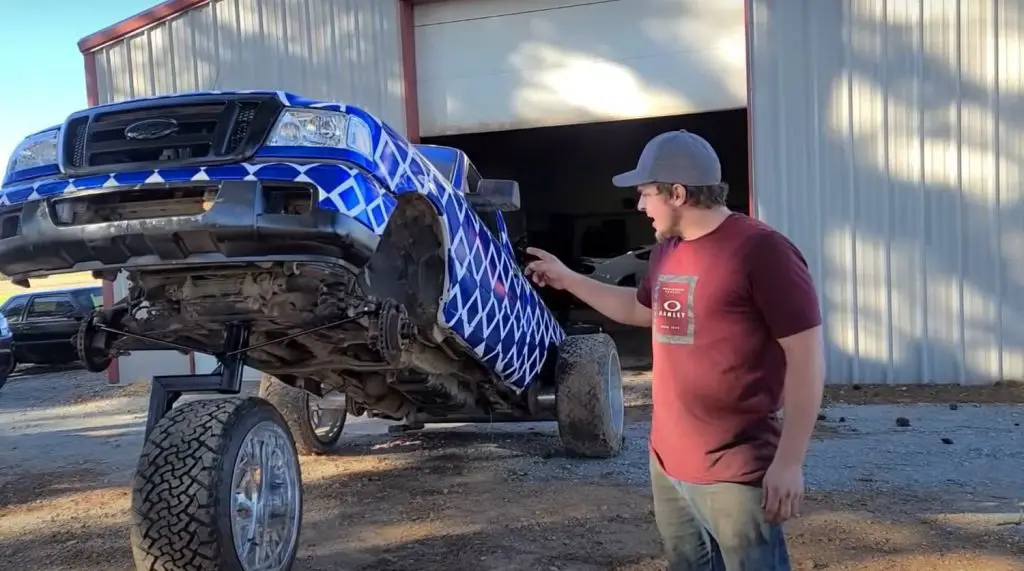 He certainly accomplished that by fabricating up a third wheel setup that lifts the front end of the Danger Ranger even higher in the sky, to the point where the rear bumper was dragging the ground at first. But this wheel wasn't just welded on for looks – it's actually functional. There's just one little problem, of course – he can't see anything when sitting in the driver's seat.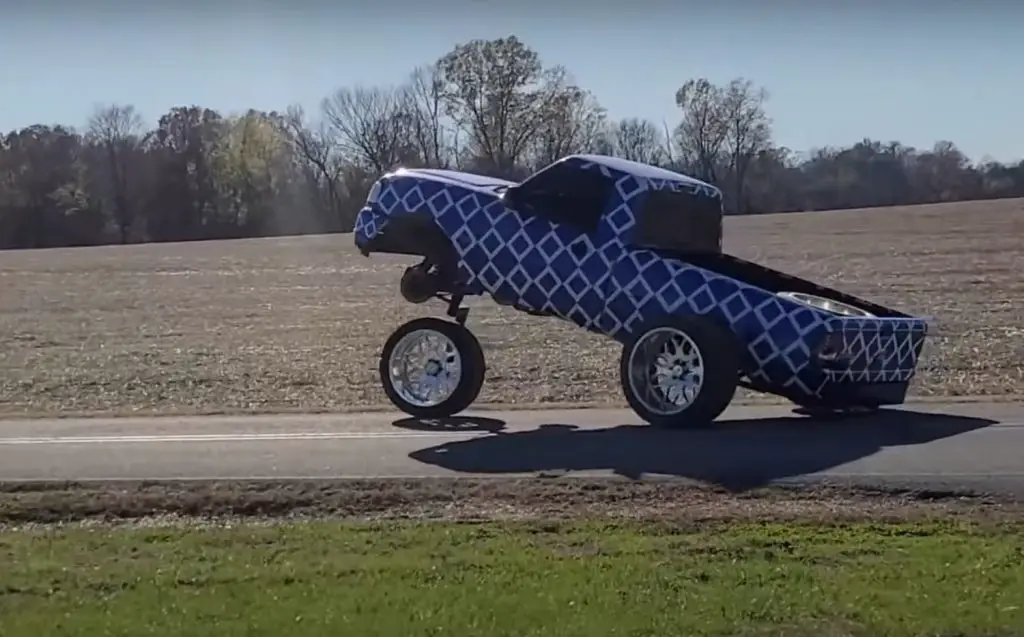 Regardless, the Ranger still drives just fine, though its owner admits that it's "a little sketchy," which might be the understatement of the century. There's also the matter of how tipsy it is, as the truck looks like it could tip over at any moment.
It certainly isn't safe to drive on public roads, nor does it make a lick of sense. But that's precisely the point. The owner did this simply because he could, and also because it's a great way to attract views and poke a little fun at the truck's haters.
We'll have more wild videos like this to share soon, so be sure and subscribe to Ford Authority for the latest Ford Ranger news and ongoing Ford news coverage.