For many years, the Ford Crown Victoria Police Interceptor faithfully served as the vehicle of choice for American law enforcement agencies. In fact, some agencies only recently retired their last Crown Vics, a full nine years after Ford discontinued the model. Even so, the full-size sedan will likely resonate with car enthusiasts for years to come. Take, for instance, this 2004 Police Interceptor, which is flexing its muscles in a recently-uploaded video after receiving a true dual exhaust setup with straight pipes. Suffice it to say that the newly-unrestrained exhaust sounds pretty damn good.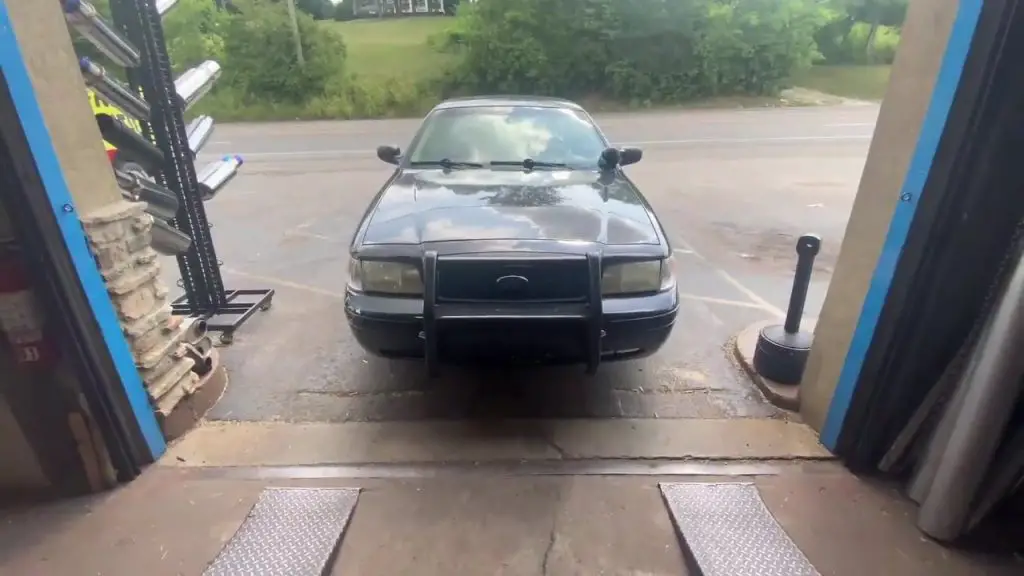 The exhaust specialists deleted the mufflers and installed two, four-inch stainless steel tips to replace the stock two-inch units installed at the factory. Unsurprisingly, the Ford 4.6L V8 emits a baritone roar that brings to mind a Coyote V8-equipped Ford Mustang.
The motor responsible for that sexy-sounding exhaust note is none of other than The Blue Oval's dual-overhead cam 4.6L Modular V8 rated at 250 horsepower and 295 pound-feet of torque (in stock form). A four-speed automatic transmission did sifting duty on all Crown Vic variants. Though the sedans didn't offer blistering performance, they weren't exactly slow, either.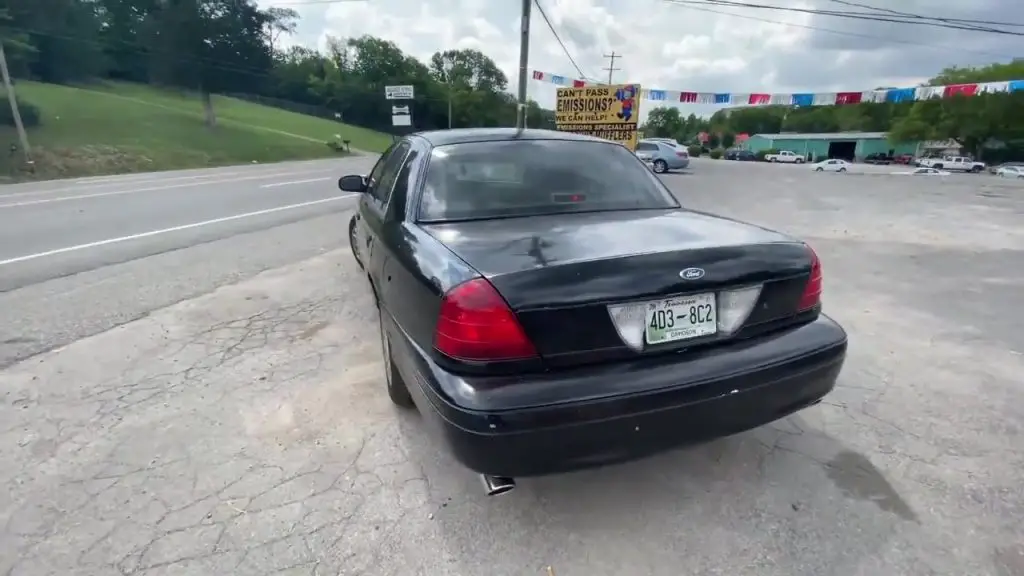 In addition to the Crown Victoria and its Police Interceptor variant, FoMoCo also produced two other vehicles on the rear-wheel drive Ford Panther platform: the Mercury Grand Marquis and Lincoln Town Car. While the latter was very popular as a limo and livery vehicle, the Grand Marquis had quite an exciting spin-off called the Marauder.
Produced from 2003-2004, the Mercury Maurader featured several performance upgrades like a more robust chassis and suspension, while also borrowing heavy duty brakes straight from the Crown Victoria Police Interceptor. Mercury rated the Marauder at 302 horsepower and 318 pound-feet of torque, making it the hottest Panther vehicle from the factory. Ford produced only 11,052 units of the Marauders during its two year run, and they've since become coveted by collectors.
In any event, this video is proof positive that, with some light modifications, a Ford Crown Victoria can emit a pretty formidable-sounding exhaust note that is music to the ears.
Like to read about the Ford Crown Victoria? Then subscribe to Ford Authority for more Ford Crown Victoria news as well as obsessive Ford news coverage.