We're often told that electric vehicles offer far lower operational costs than ICE-powered vehicles, thanks to the fact that they don't require fuel or as much maintenance. It's typically much cheaper to charge an electric vehicle than refuel an ICE one, which is great for consumers. But for fleet vehicles that rack up far more miles, something like this Tesla police car makes even more sense.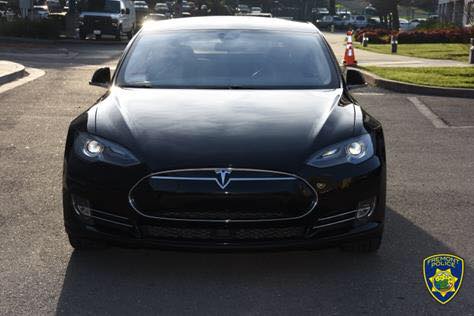 The Freemont Police Department in California purchased their first Tesla police car, a 2014 Model S sedan, back in 2018 for $61,478.50. The goal was to test the vehicle and see if it was less expensive to operate on an annual basis over a traditional ICE-powered police car, as well as meet the needs of the department.
Freemont just released their findings from this study after over a year on the road, and they're quite interesting, to say the least. The Tesla police car wound up saving the department $4,097 in fuel costs, versus the cost of electricity used to charge it, over a gas-powered Ford police pursuit vehicle (PPV), according to the study. The annual cost of maintenance was higher by $1,950, however. Regardless, the total annual operational cost for the Tesla was $2,147 less than the Ford.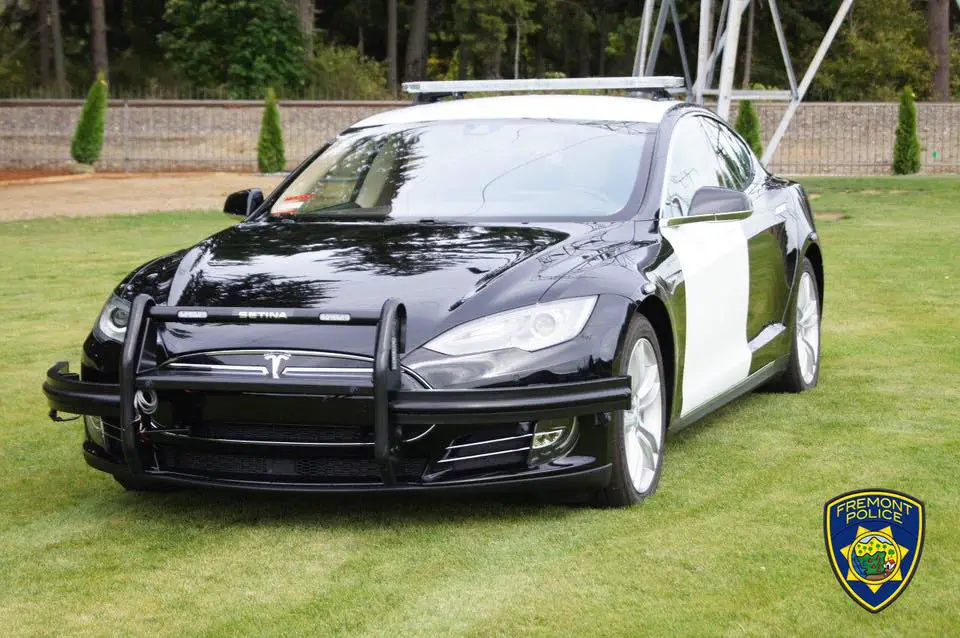 Another bonus is the fact that using the Model S police car eliminates 42,198 pounds of C02 from the air annually. And the Model S was in service 27 days less than the Ford, which is a big reduction in downtime. However, there are a couple of drawbacks related to the EV worth mentioning.
For starters, the Model S, though it was purchased used, cost nearly $21,000 more initially. That means the department would have to wait for a little over five years before it would begin to see a return on its investment. Finally, the Model S doesn't go as far on a charge – 265 miles versus the Ford's range of 344 miles on a tank of gas.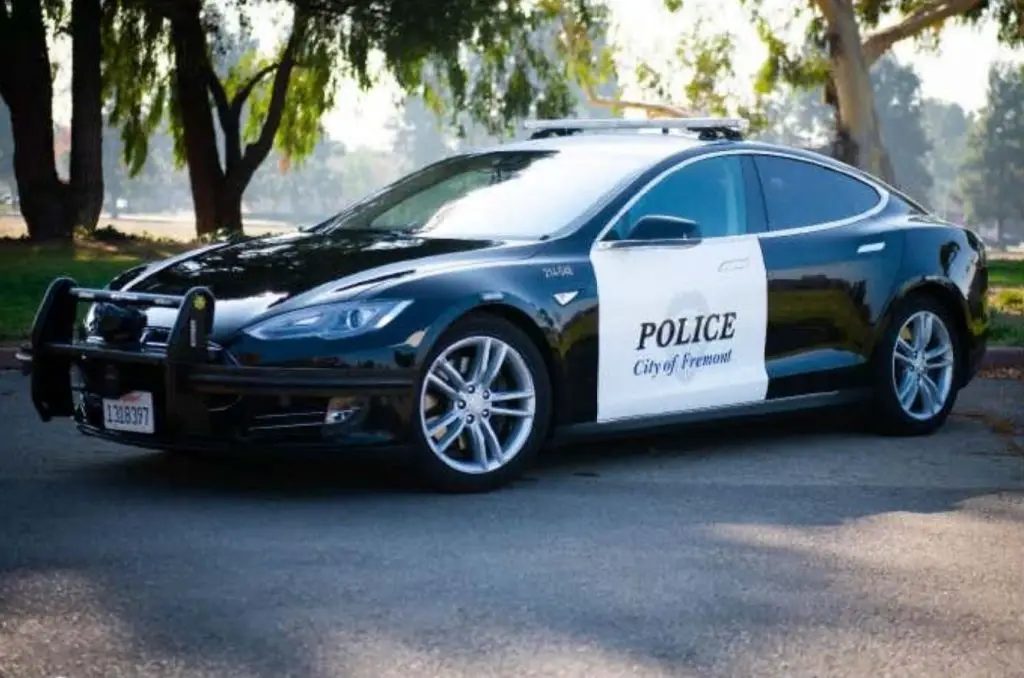 Thus, when it comes to police fleets employing electric vehicles, at least for now, they require much higher upfront costs but those can be recouped over time.
We'll have more interesting comparisons like this to share soon, so be sure and subscribe to Ford Authority for ongoing Ford news coverage.