As many cars, trucks, and SUVs/crossovers as we look at on a daily basis, we pretty much thought we had seen it all. But when we came across this Ford Mustang in South Florida recently, it quite literally put us in a trance. Not because it's anything particularly special, of course, but rather because these Ford Mustang wheels are some of the trippiest things we've ever laid eyes on.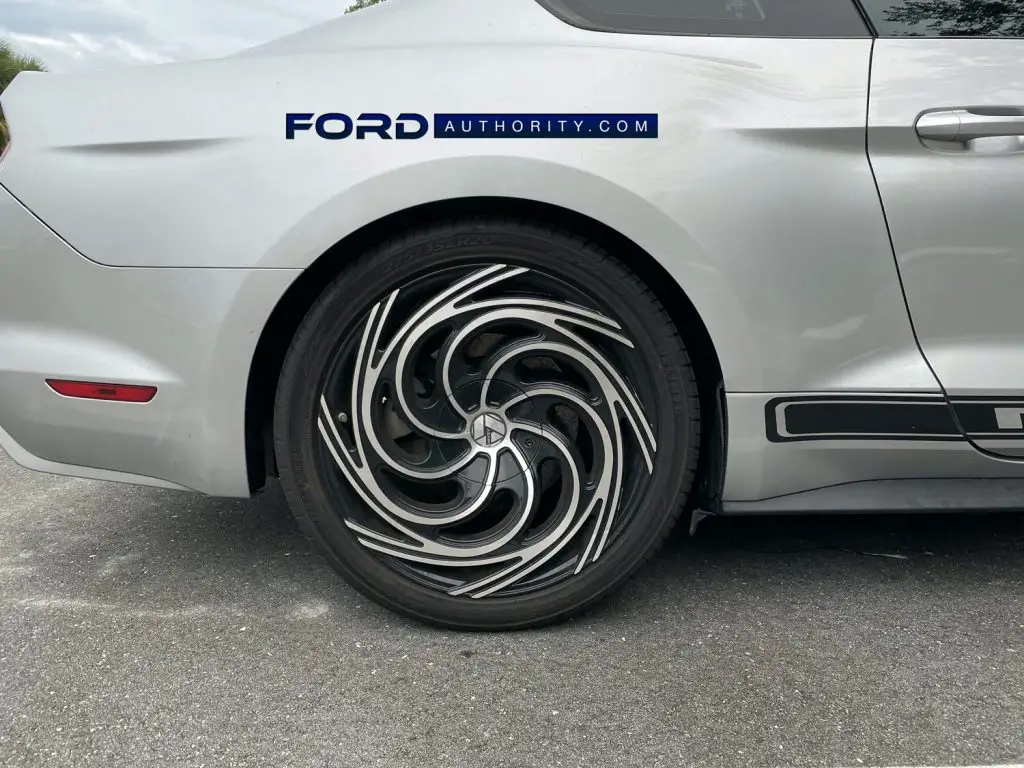 These Ford Mustang wheels are not only unlike anything we've ever seen before, but they'll also quite literally put one in a trance if one stares at them for too long. We know because that's exactly what they did to us. It's almost hypnotizing the way those curvy lines swirl around, making it look like the wheels are moving even when they're not.
Whether or not the wheels are actually attractive or not, well, we'll leave that up to the reader. We'll just say that we find them to be very, um, unique. It's also pretty cool how the lines of the wheels spread out so far to the edge of the tire, which almost hides the rubber completely, making the wheels look even bigger than they already are.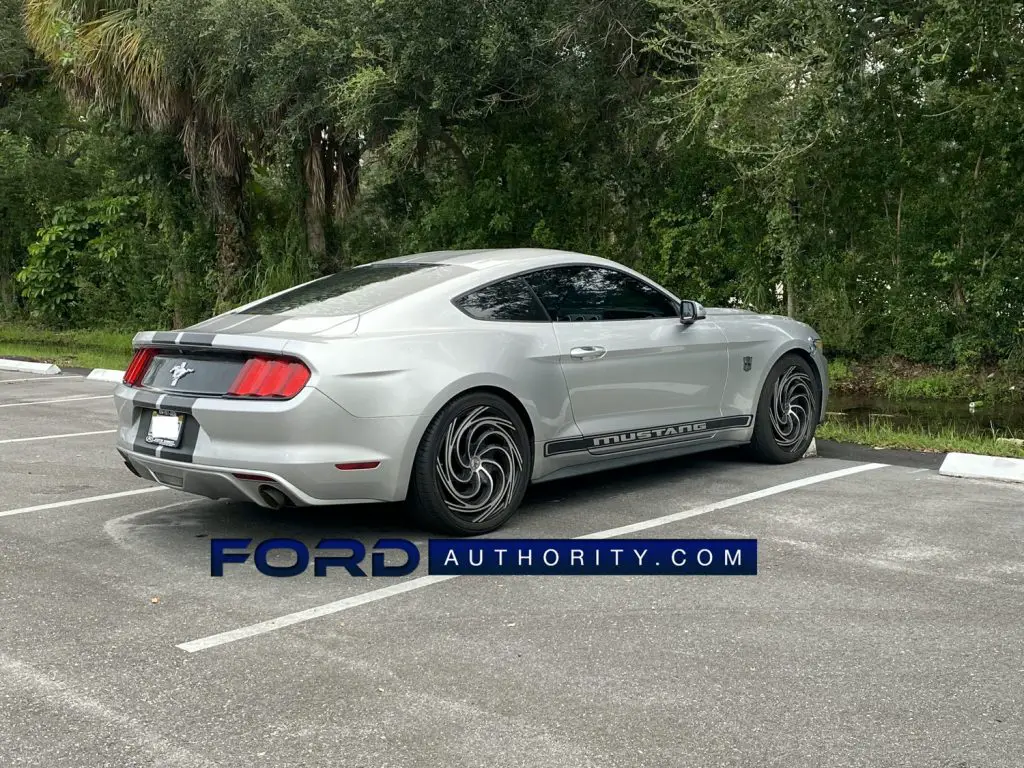 Aside from those truly unique Ford Mustang wheels, the rest of this pony car is pretty much standard fare. It has a set of black stripes that look nice across the silver body, and for some reason, there are Transformer logos on the front fenders, where you'd normally see 5.0 badges on a GT.
There's also the ever-popular "scratch" sticker across the headlight, a creature we can't identify just behind the headlight, and some black stripes along the bottom of the doors with "Mustang" script. If nothing else, it's certainly not something you see every day. But then again, it's not really something we'd want to see every day, either.
We'll have more wild rides like this to share soon, so be sure and subscribe to Ford Authority for more Ford Mustang news and around-the-clock Ford news coverage.