It isn't unusual, by any means, to find older vehicles that have been passed down to multiple generations of the same family. But these vehicles are typically old trucks or muscle cars, or just something with some sort of historical prominence. That certainly isn't the case with Dennis Wallace's 1986 Ford Escort GT, but his family loves it just the same.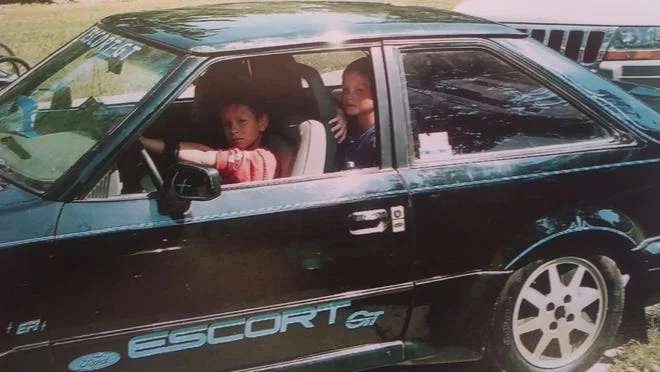 "I was 25 years old when I purchased my new 1986 Ford Escort GT from Ray Whitfield Ford in Taylor," Wallace told the Detroit Free Press. "I took delivery on April 3rd, 1986, and drove that Escort for my job as a computer tech for the White Castle hamburger chain. I drove that Escort until 1992, when I had to park it due to engine problems. It had 142,692 miles. I put a cover on it until 2012, when we had the money to make repairs to make it drivable again."
The Escort had also picked up lots of dents and dings over the years, many of them from his son and nephews playing in and on the car. But Wallace prefers to remember the good times his family has had in the Escort, including the many car shows it attended over the years and all the times the kids sat inside and pretended they were old enough to drive.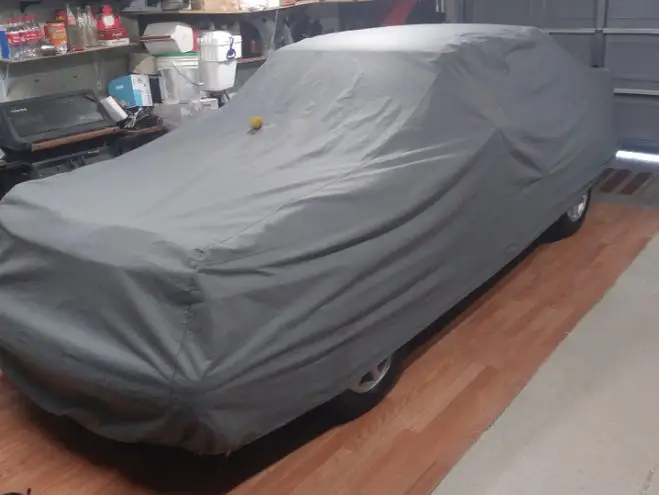 Wallace eventually saved up enough money to restore his old Escort, and today, it might be the nicest one on the planet. He even went to the trouble of tracking down legendary Ford designer Jack Telnack, as well as the plant manager, production line inspector, and painter who oversaw the production of his beloved ride and had them all sign the car. And when Wallace met Telnack, he left quite the impression as well.
"It's incredible, I've never seen anything like it," Telnack said. "He was wearing a jacket that had been embroidered on the back, 'My Escort signed by Jack Telnack.' I've never had that before. I was pleased and excited. He was just ecstatic. The car was in absolute mint condition. He had pictures of people who worked on the car, original delivery papers from the dealer. Unbelievable."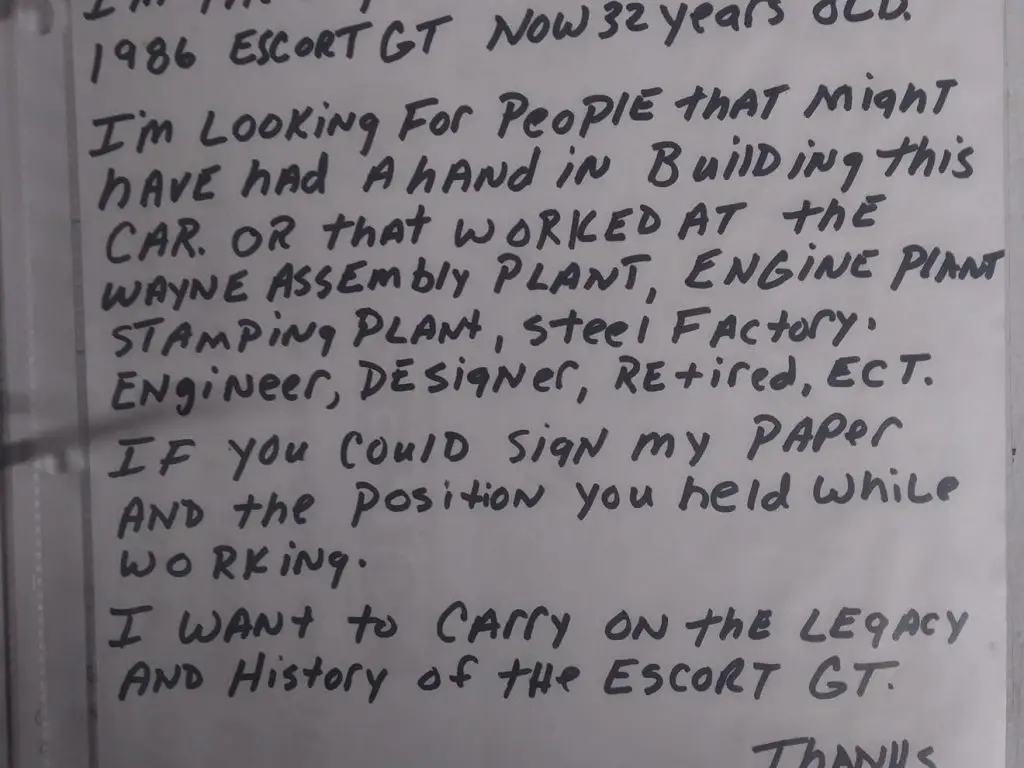 It may not be a priceless vintage Ford Mustang or even an early Ford F-Series pickup, but Dennis Wallace's Escort GT is just as loved, if not more loved, than any family heirloom we've ever come across.
We'll have more cool stories like this to share soon, so be sure and subscribe to Ford Authority for more Ford Escort news and non-stop Ford news coverage.