Unless one is a total troll, Ford enthusiasts and even casual fans the world over can appreciate a car like the Ford Mustang just by looking at it. But it's hard to demonstrate just what makes something like a 2007 Shelby GT500 so special, especially when given a short amount of time to do so. Even so, Ford managed to easily accomplish such a feat back in 2006, when it released what essentially amounted to a mic drop for then-new Shelby, in the form of a 30 second ad. The commercial skillfully highlights the shared automotive enthusiasm between the U.S. and Germany without any brand or model bashing.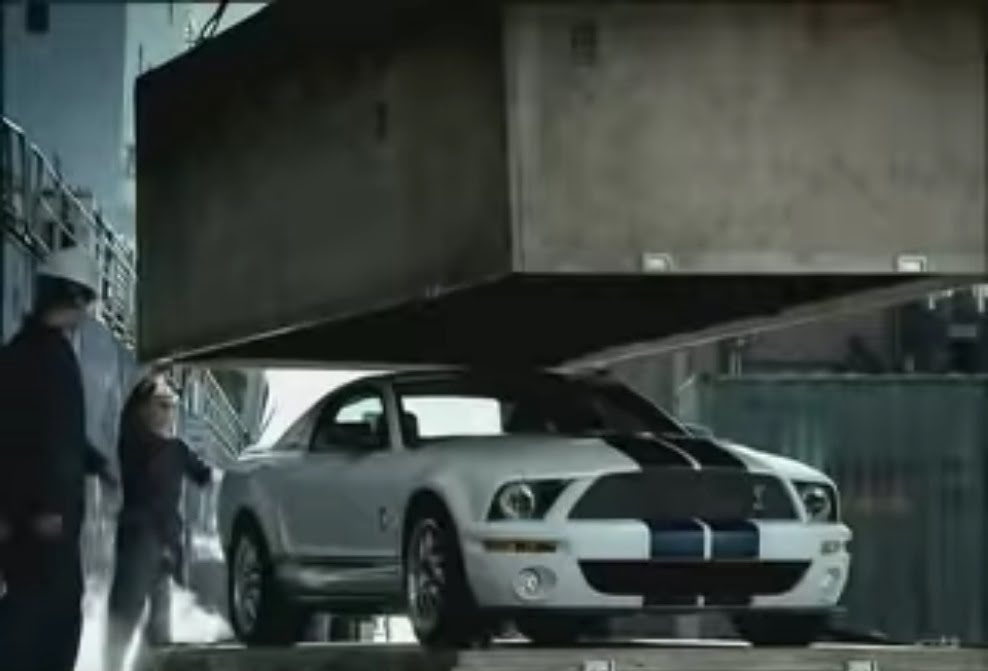 The ad, part of Ford's "Bold Moves" campaign, begins at a German port. Dockworkers lower a large crate onto the ground, then open the container to reveal a 2007 Shelby GT500 clad in Performance White, with blue striping.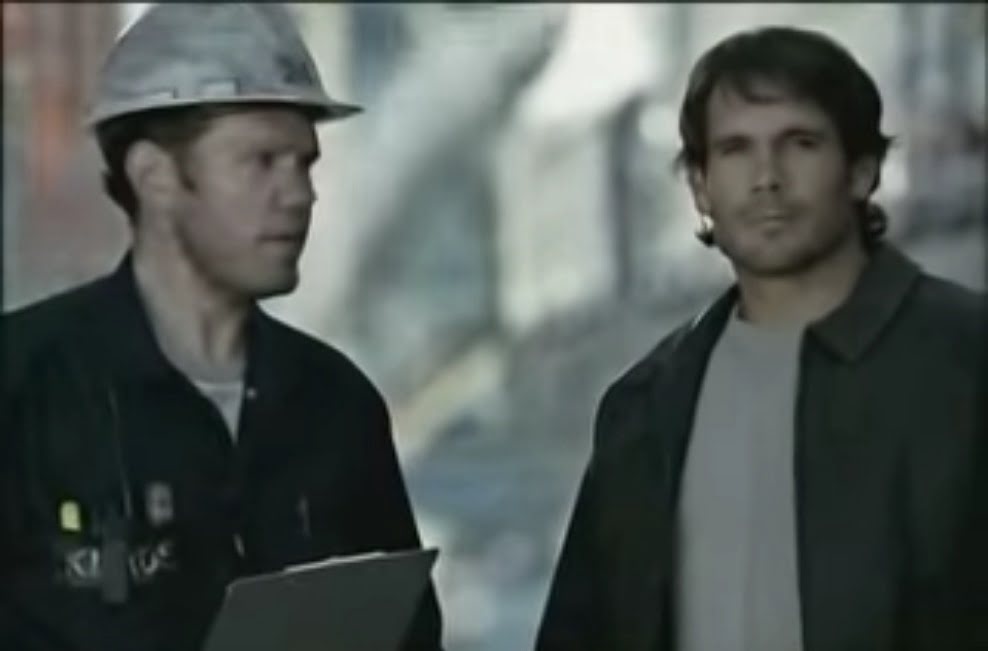 The commercial then cuts to Puzzled Dock Foreman and Extremely Confident GT500 Owner. Puzzled Dock Foreman, upon realizing what the crate contained, looks over to Extremely Confident GT500 Owner to ask a completely understandable question:
 "So, you couldn't find a car you like here in Germany?"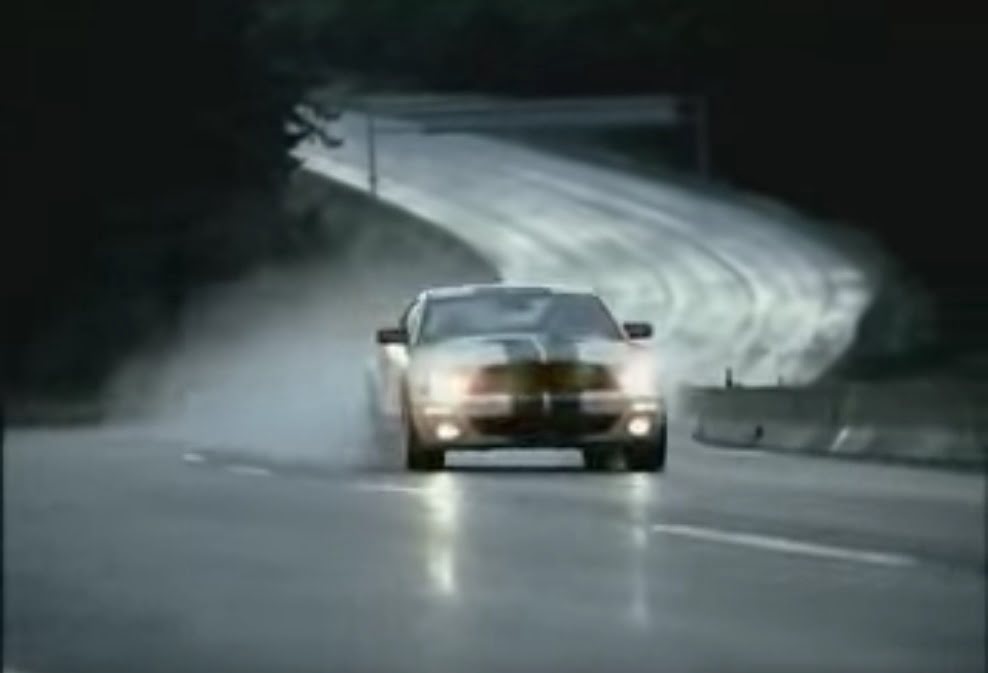 Right after he asks the question, the ad then cuts to the 2007 Shelby GT500 racing along a German highway, darting between cars (some European exotics), while the 500 horsepower supercharged and intercooled Ford 5.4L Modular V8 casts an audible spell on viewers.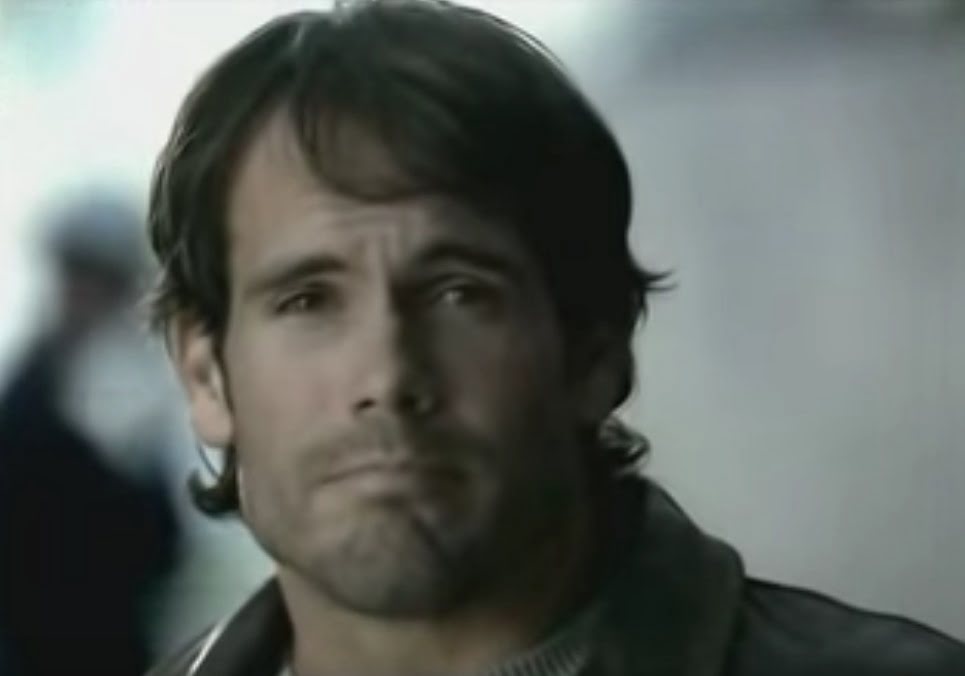 After quickly demonstrating the seductive powers of the 2007 Shelby GT500, the commercial swaps back to Extremely Confident GT500 Owner, who offers an extraordinarily awesome explanation as to why he imported the Mustang:
"No, I couldn't find a speed limit I liked in America."
The ad manages to avoid any putdowns of American or German vehicles. Puzzled Dock Foreman asks a perfectly rational question upon seeing the 2007 Shelby GT500, given the distance and vast ocean between the two countries. And Extremely Confident GT500 Owner offers an excellent retort that subtly implies his appreciation for Germany. Overall, it's a great way to illustrate the love both countries share for hot cars like the Mustang.
We'll have more cool videos like this to share soon, so subscribe to Ford Authority for more Ford Mustang news, Shelby GT500 news, and continuous Ford news coverage.