Recently, Formula Drift driver and all-around lucky guy Vaughn Gittin Jr. was able to spend some time behind the wheel of the 2021 Ford Bronco and test out some of its cool off-road capabilities, including Trail Turn Assist. And while Gittin Jr. admits that he doesn't spend much time driving off-road vehicles, while he was testing out the Ford Bronco, he figured he might as well give it the beans to see how it would respond.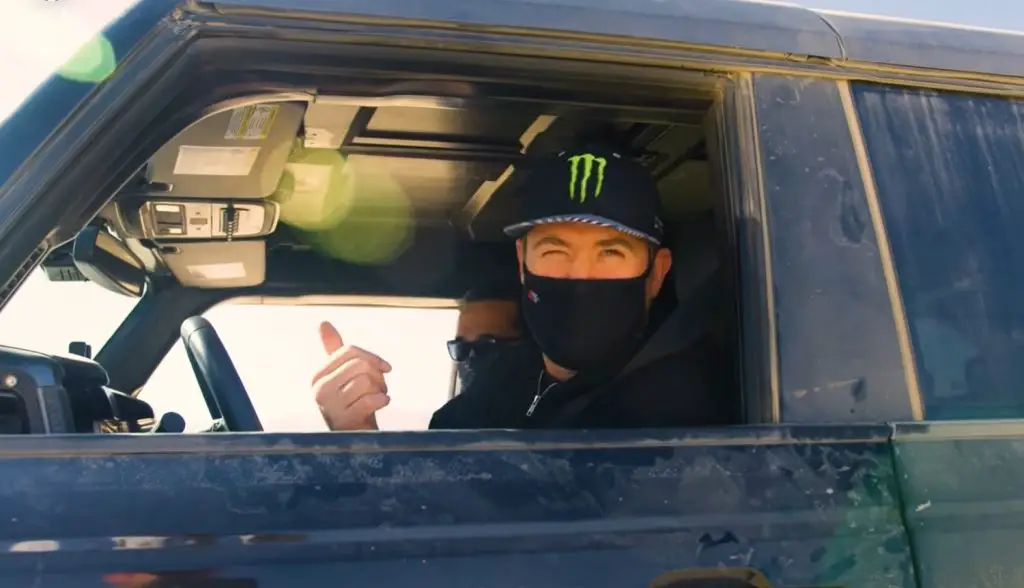 Since Gittin Jr.'s Bronco tester was equipped with Ford's new seven-speed manual transmission, that meant he could perform a clutch drop at 3,500 rpm just to see what would happen. This sort of thing is common in vehicles like, say, a Ford Mustang, but not so much in a purpose-built off-roader. Regardless, the Bronco responds rather nicely and takes off, with all four tires spinning in the sand.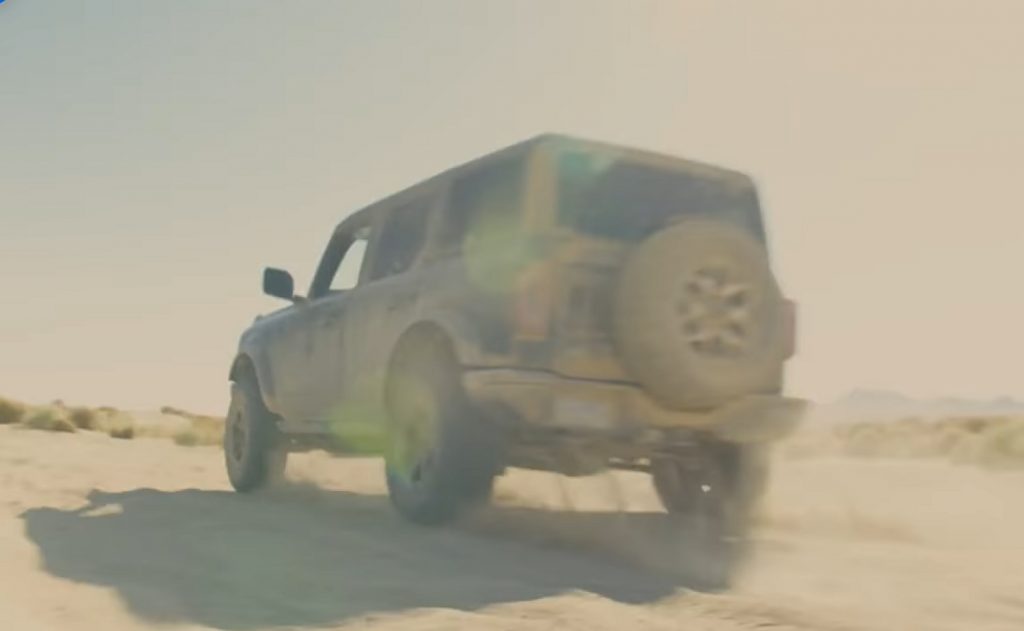 Truthfully, the Bronco sounds pretty good while doing it, too, though the video doesn't specify if this Bronco is equipped with Ford's 2.3L EcoBoost I-4 or the optional 2.7L EcoBoost V6. It's likely the former, as Ford isn't currently planning on pairing the Bronco with the V6 and its manual transmission. But this is a pre-production prototype, and the automaker wasn't originally going to offer the Sasquatch Package with the manual either, so we suppose anything's possible.
Though it will be interesting to see how many Bronco buyers opt for the manual transmission, we doubt many of them will be doing clutch drops like this. After all, this is a vehicle built for conquering trails, rocks, and other obstacles, not blazing down a track as quickly as possible. But at the same time, it's also nice to know that if we feel like dumping the clutch and putting our EcoBoost powerplants to the test, we can do that, too.
We'll have more cool videos like this to share soon, so be sure and subscribe to Ford Authority for more Ford Bronco news and around-the-clock Ford news coverage.