The Ford Ranger Raptor is undeniably an awesome pickup, but one that's famously not available to purchase in the United States. Ford may or may not rectify this oversight with the next-generation Ford Ranger, but in the meantime, those located in the U.S. must fulfill their Ranger Raptor desires in other ways – like cruising around one in the video game Grand Theft Auto 5.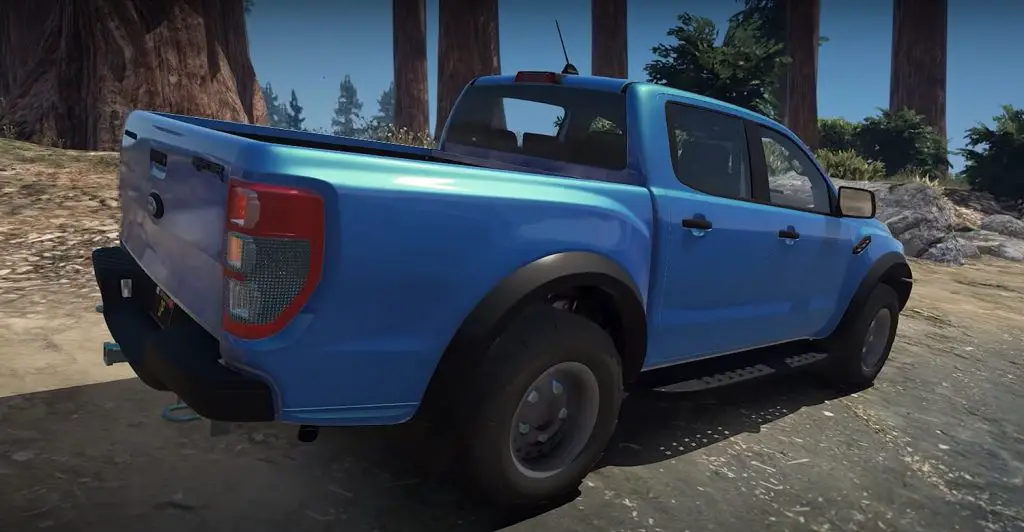 This particular clip contains some footage of a gamer doing just that, scoping out all the realistic scenery Grand Theft Auto 5 has to offer while behind the wheel of a very cool-looking blue Ranger Raptor. And while it may not technically be real, it is somewhat enjoyable to watch, especially since we know that the user is piloting it the old fashioned way – with a Logitech G29 steering wheel and shifter setup.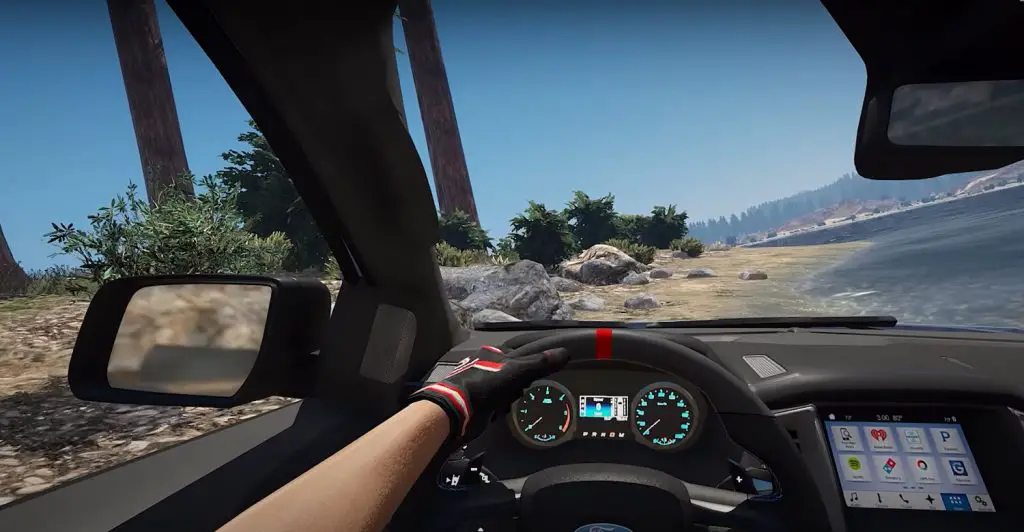 After we get a good, up-close look at the Ranger Raptor sitting peacefully by the shoreline, it's time to hop behind the wheel and explore the pickup's lofty capabilities, virtually speaking. And it's a very realistic take, as the interior is finely detailed, right down to the icons on Ford's SYNC infotainment screen. The gamer gives the truck a few revs before taking off on a bit of a leisurely cruise.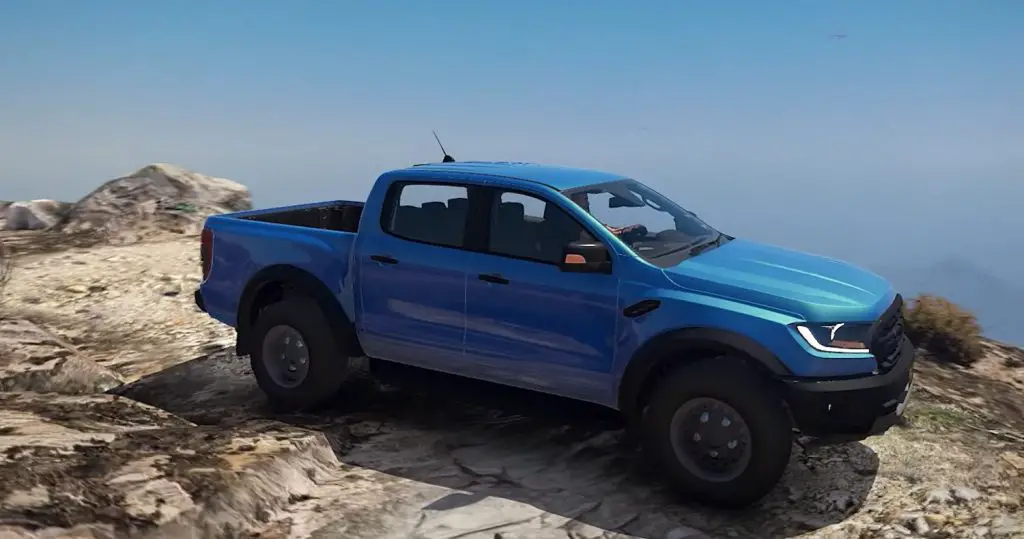 We aren't talking about a drive down some paved highway, however, but rather a proper session through the forest and across various terrain. We do eventually reached the road, at which time the driver gives it the beans and the truck responds as we'd expect it to – by quickly scooting up to speed.
Finally, it's back to the forest for some more off-roading, this time climbing some steep hills and rocks with no problem. And the whole thing is quite pleasing to watch, even if it isn't real. But we must warn viewers – this is Grand Theft Auto 5, of course, which means that there is some offensive language in the game's background. So in this case, perhaps leaving the video on mute is the right call.
We'll have more cool videos like this to share soon, so be sure and subscribe to Ford Authority for the latest Ford Ranger news and non-stop Ford news coverage.