Vortech has expanded its Mustang GT supercharger, already available for the 2018-2019 Ford Mustang GT, to include the 2020 model year. Vortech's comprehensive Mustang GT supercharger kit is available for both manual and automatic transmission-equipped models, is 50-state CARB legal, and when installed, boosts Ford's 5.0L Coyote V8 all the way up to 692 horsepower and 584 pound-feet of torque on just 7.5-8.5 pounds of boost.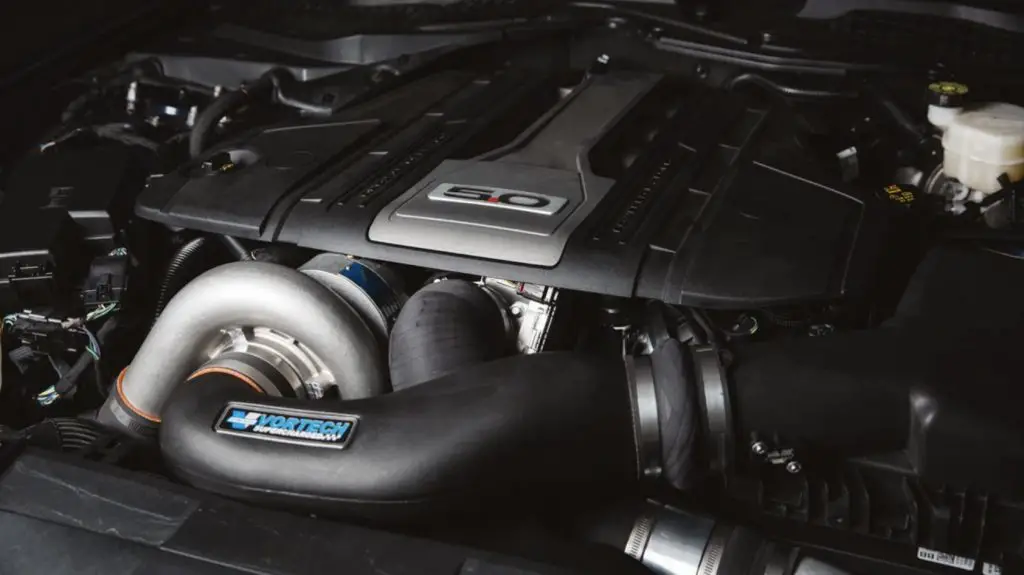 For those that want more power, a tuner kit is available that does not include a fuel pump, fuel injectors, or ECU programmer. This requires the owner or an installer to provide custom calibration and the required fuel components. The V-3 JT-Trim supercharger included with the tuner kit is capable of up to 950 horsepower on modified vehicles. Tuner kits are also available with Vortech's 1,200+ horsepower V-7 YSi supercharger for racing applications.
The base 2018-2020 Mustang GT supercharger system utilizes Vortech's V-3 JT-Trim supercharger. The unit features a new patented oil control system and state of the art centrifugal compressor stage to produce an industry leading 76 percent adiabatic efficiency, which means less heat is being generated, drive power is reduced, and more net power is produced. Less heat also means better durability. Also, Vortech's Ford Mustang supercharger systems weigh less than half of competing brands.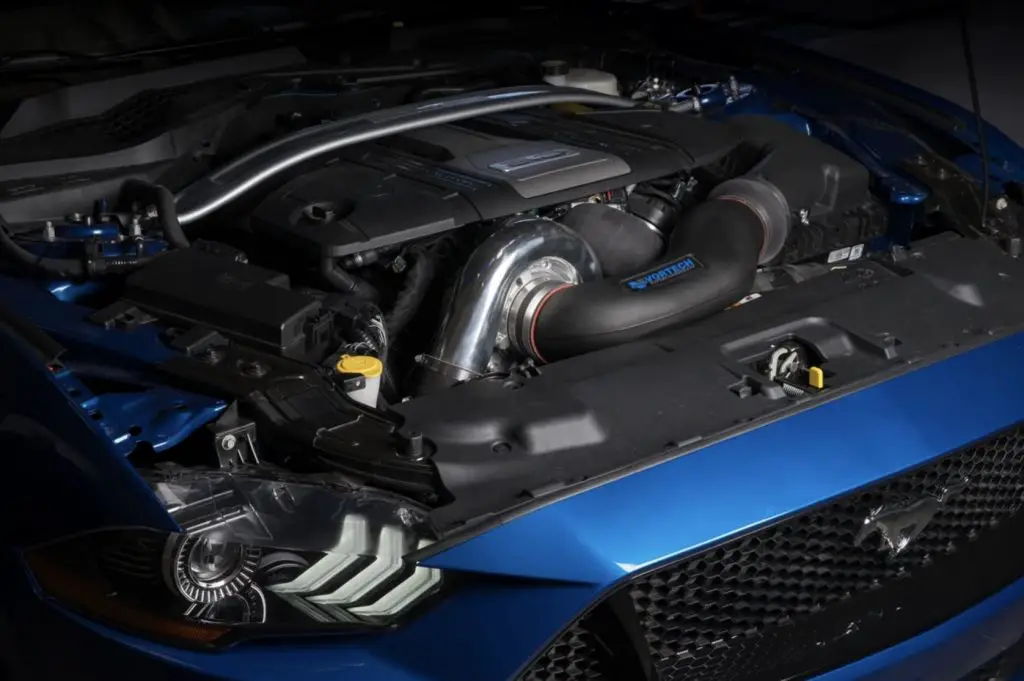 Vortech also offers a host of additional, optional accessories for its supercharger kits. They include a carbon fiber air inlet duct, 8-rib pulley, and a fuel pump voltage booster.
Vortech's supercharger kits are available in a variety of finishes including Ford factory black, as well as satin and polished. Installation takes around 6-9 hours. The superchargers come with a one-year warranty, but a three-year warranty can be purchased for an additional $50. Tuner kits are only eligible for the one-year warranty, however. The retail price of Vortech's Mustang GT supercharger kit is $7,643.99.
We'll have more cool parts and accessories to share soon, so be sure to subscribe to Ford Authority for more Ford Mustang news and around-the-clock Ford news coverage.