The Ford Maverick, a model soon to be reborn as a pickup truck, is a common site at drag strips everywhere these days. But what we don't see very often, if ever, is one of these compact vehicles used for top speed events like the Texas Mile. However, this 1971 Ford Maverick, built by Greening Auto Company for Jimmy Shaw, was designed specifically to crest the 200 mile-per-hour mark as quickly as possible.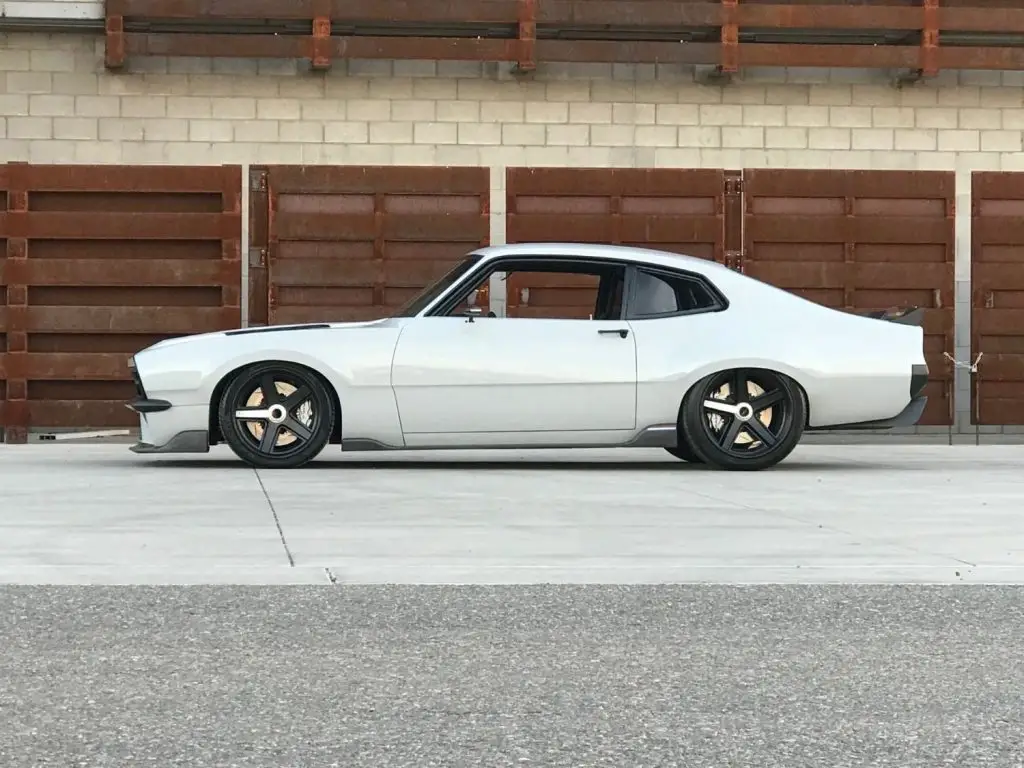 At first glance, one might think that this 1971 Ford Maverick is nothing more than a show vehicle. Though, in all fairness, it is, thanks to a killer design drawn up by artist Eric Brockmeyer and executed flawlessly by the folks at Greening Auto. The wicked coupe made its debut at last year's SEMA show as well, where it obviously turned more than its fair share of heads.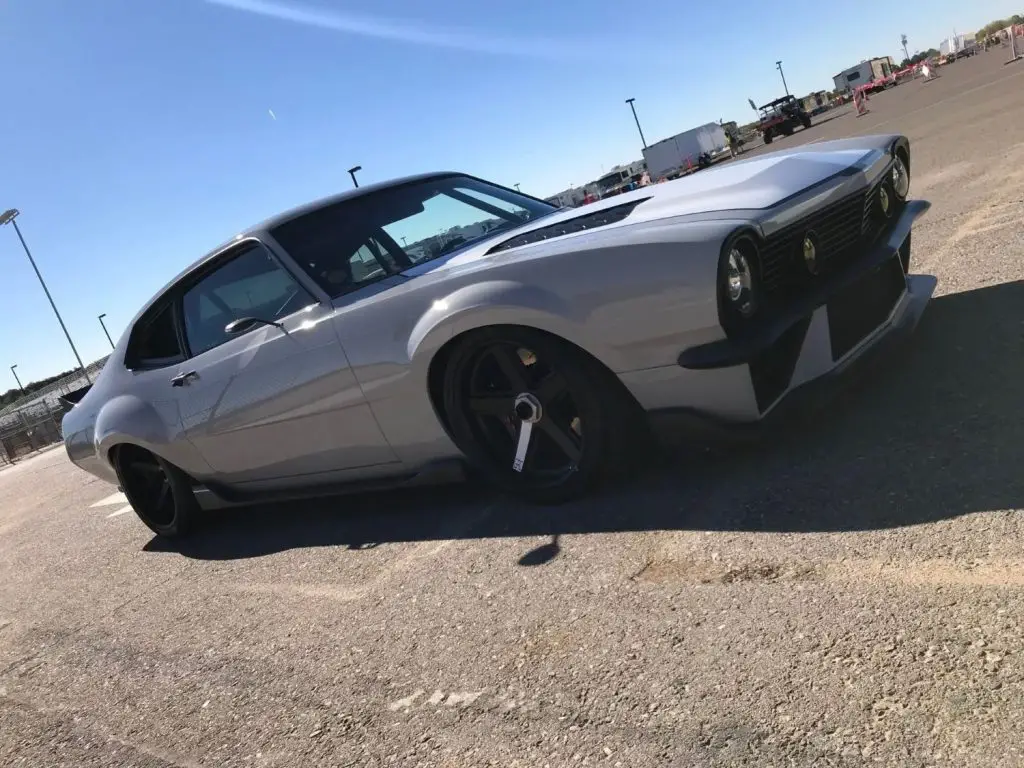 Look beyond its stunning craftsmanship, however, and it becomes immediately obvious that this Maverick was built to do more than just look good. It now rides on a Roadster Shop frame, with a brand new front suspension and independent rear setup with a Currie rear axle. Massive Baer brakes are set up at all four corners, which are covered up by staggered 18- and 19-inch one-off wheels wrapped in Pirelli 295/30/18 and 355/30/19 tires.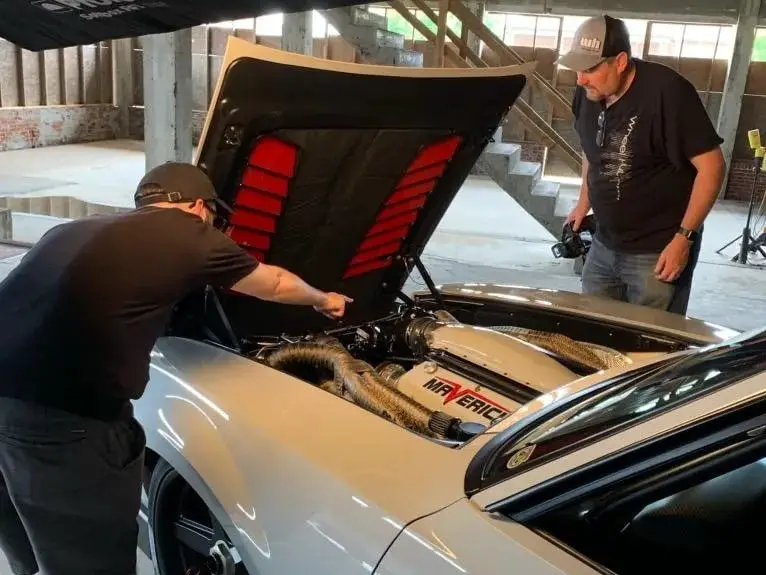 That's more than enough to handle the beast that lies under the hood – a 427 cubic-inch Ford V8, based on a 351 Windsor, which is built to the hilt and topped off with a pair of Precision turbos. A FAST engine management system and fuel injection setup helps control the engine's 1,200 or so horsepower output, which sends power to the rear wheels via a built 4L80E transmission.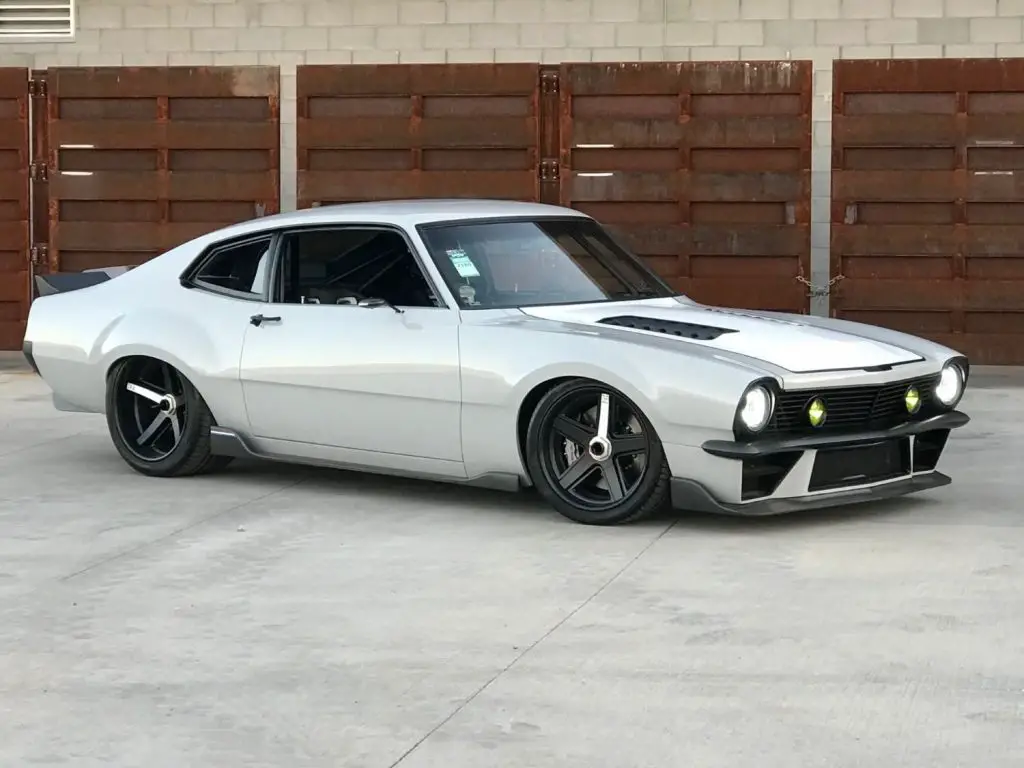 The body of this 1971 Ford Maverick has been heavily massaged as well, with custom fenders, a forward-tilting hood, valence, spoiler, carbon fiber side skirts, rear spoiler, and rear diffuser standing out as highlights. The whole thing was then topped off with several coats of BASF's Go Fast Greening Gray with various white and satin black accents for good measure.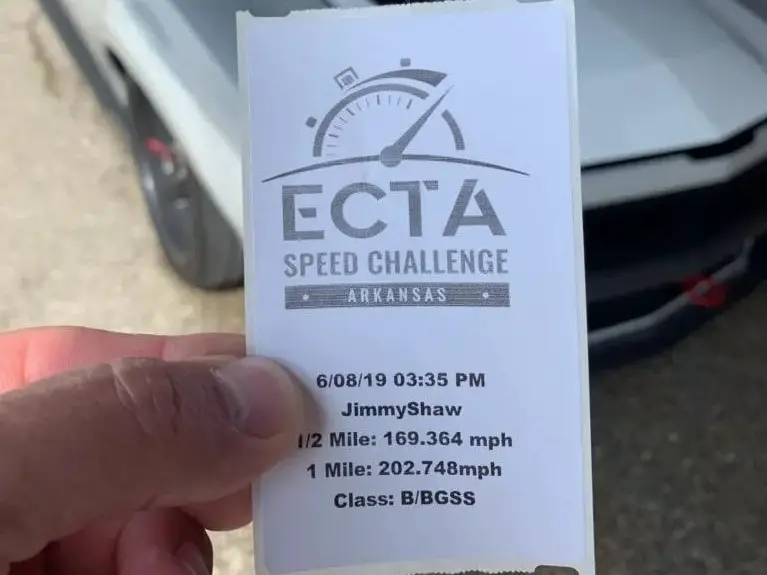 Throw in a fully redone interior stacked with modern creature comforts, and we've got one seriously amazing Maverick here. One that perfectly personifies the old "show and go" persona perhaps more than anything we've ever seen. And that should be enough to satisfy anyone, even those that may not be Maverick fans to begin with.
We'll have more cool rides like this to share soon, so be sure and subscribe to Ford Authority for more Ford Maverick news and ongoing Ford news coverage.