The Fox Body Ford Mustang has such a significant enthusiast following, in part because of the overly abundant availability of aftermarket parts, allowing owners to customize their ponies pretty much however they see fit. However, Ford stopped making the Fox body 'Stang after 1993, which means decent examples are getting more difficult to come by with each passing year. But this 1990 Ford Mustang LX hatchback that's set to be featured at the Mecum Auctions Kissimmee 2021 event has defied the odds to become something of an affordable collectible, and an alluring blank slate for an enthusiast on a budget.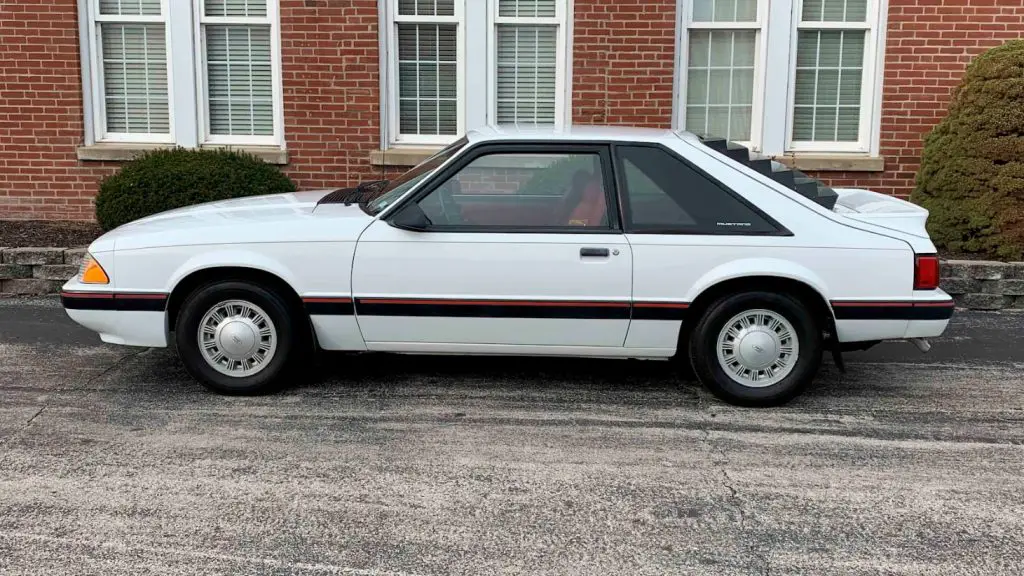 Unlike nearly all of its brethren hailing from the same model year, this 1990 Ford Mustang LX is alive and heading into 2021 looking essentially brand new. That's to be expected of a vehicle with only 26,000 miles on the clock. Clearly, the previous owners stored this pony in a garage or similar structure, since it lacks any type of exterior blemishes or sun damage.
Out back, a bumper sticker is the only thing spoiling an extremely clean rear end. It's safe to say not many of these looked this good even 20 years ago, but our featured Mustang isn't a typical Fox body beater. In fact, even the black louvers retained their shine.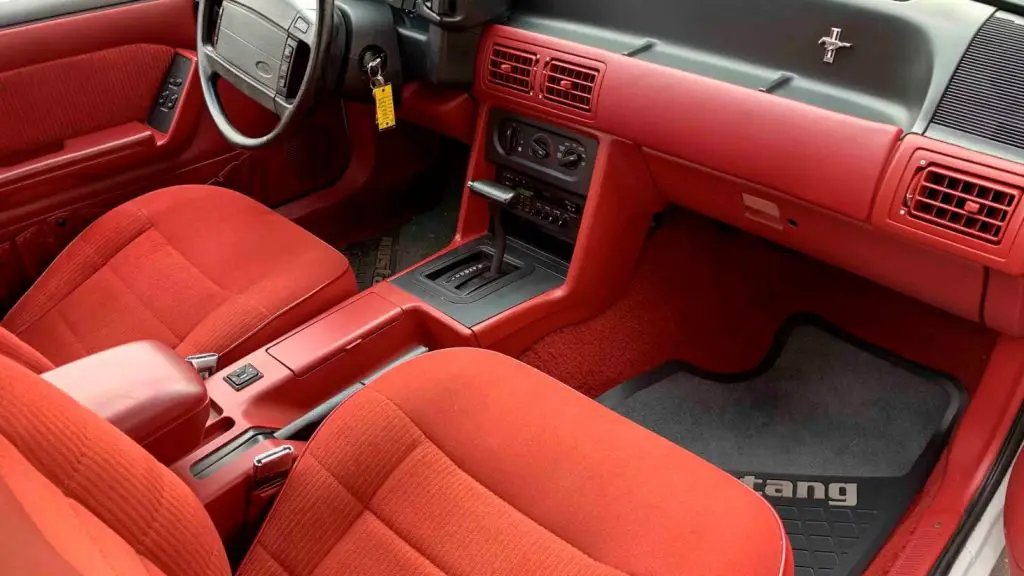 Inside, things are largely the same, although the steering wheel is oddly dirty. But that does little to detract from the rest of the cabin, which looks brand new. The seats have no apparent wear spots or stains on them and the plastic bits look supple and intact. Flanking all that like-new plastic is an automatic transmission shifter, likely the major reason why this 1990 Ford Mustang hasn't been thoroughly abused and sent to crusher after 30 years.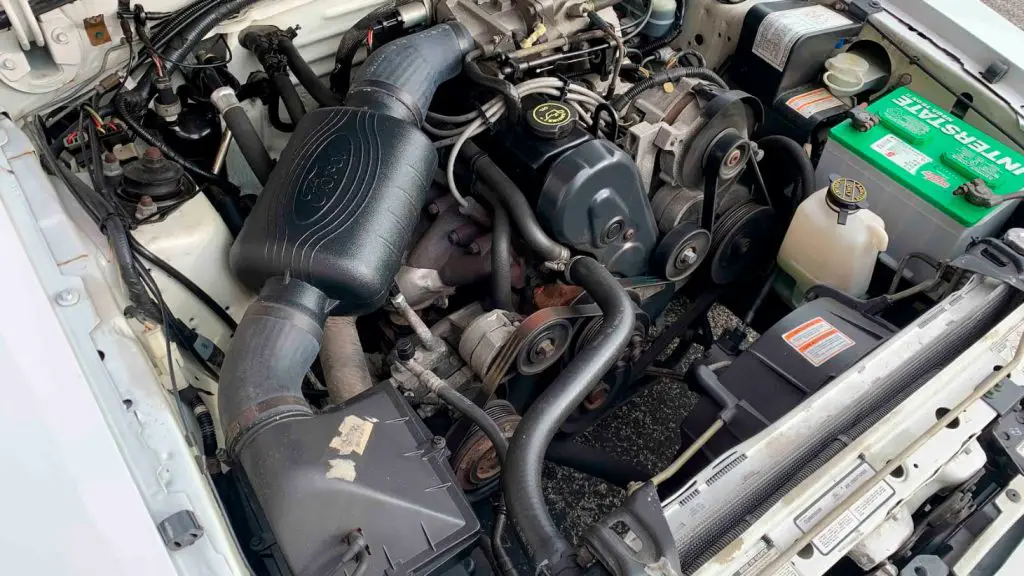 In this particular example, the aforementioned four-speed automatic was paired to the Ford 2.3L four cylinder, although buyers could also have opted to equip their 1990 Ford Mustang with a V8 if desired. In any event, this Mustang is currently packing about 88 horsepower, which was underwhelming even for its day.
It seems likely that the next owner would swap out the wimpy factory powerplant for something a little spicier. Fortunately, they have many options to choose from, such as the 5.0L Coyote V8 or even go nuts and cram the new Ford 7.3L Godzilla V8 in there. Either way, this pony is a great candidate for such a project.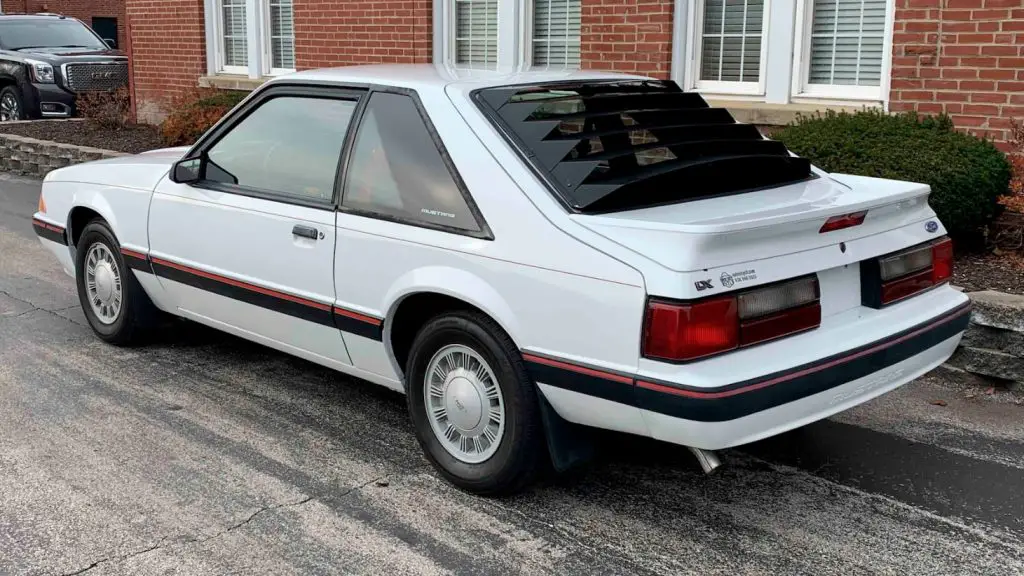 Given its somewhat basic configuration, the 1990 Ford Mustang probably won't fetch insane money when it crosses the auction block in Kissimmee on January, 14th, 2021. But even if it does, it's probably worth the price, because the hatchback is just bursting with potential.
We'll have more cool cars like this to share soon, so subscribe to Ford Authority for the latest Ford Mustang news and continuous Ford news coverage.