While we've seen all sorts of computer-generated images of the 2021 Ford Bronco and a variety of concepts in the flesh, what we haven't seen a lot of are actual, live photos of real Broncos in different trim levels and configurations. Thus, these real-life pictures of a two-door 2021 Ford Bronco Badlands, non-Sasquatch model painted Area 51 are certainly worth a closer look.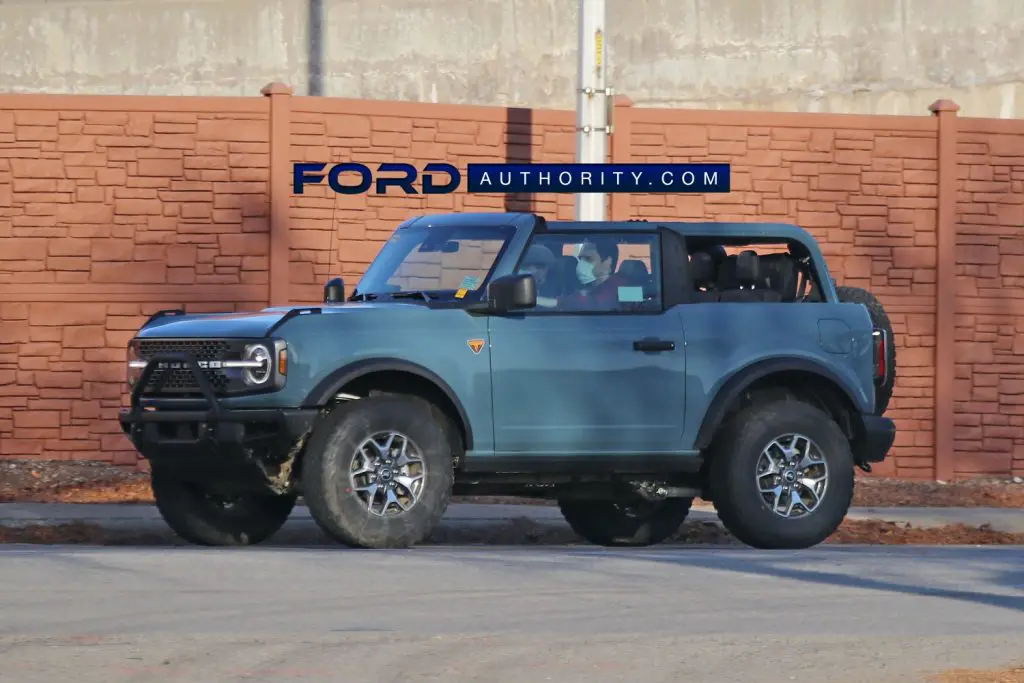 The vast majority of new Ford Bronco prototypes we've seen so far are equipped with the Sasquatch Package, and for good reason. After all, a large percentage of buyers will likely opt for that upgrade and the cool beadlock-capable wheels and 35-inch tires it comes with.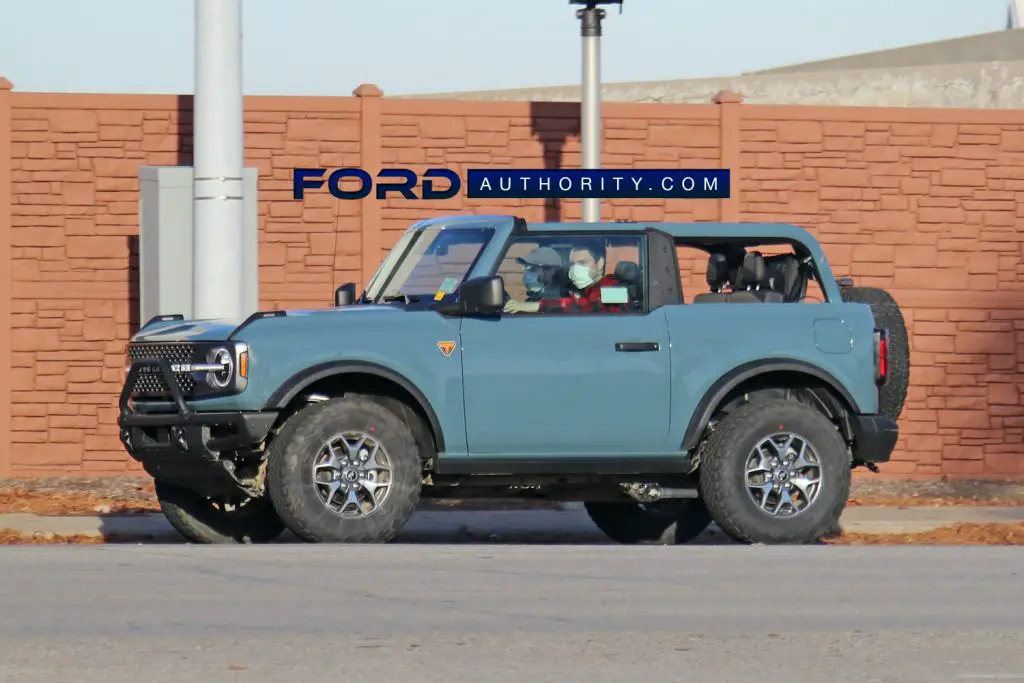 However, this particular 2021 Ford Bronco Badlands is equipped with the standard 17-inch Machined Carbonized Gray-painted aluminum wheels and 33-inch tires, which we think look great.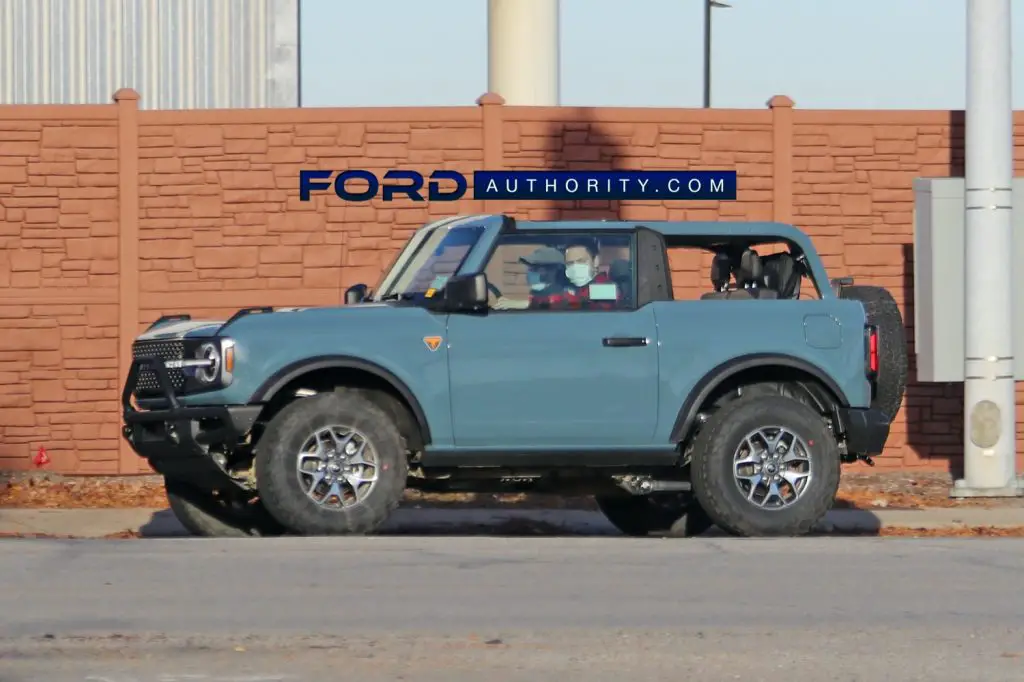 This Bronco is also equipped with the optional brush guard up front, as well as the Heavy Duty Modular Front Bumper, which is required to add the brush guard. This equipment is optional on all Ford Bronco trim levels, and standard equipment on the First Edition.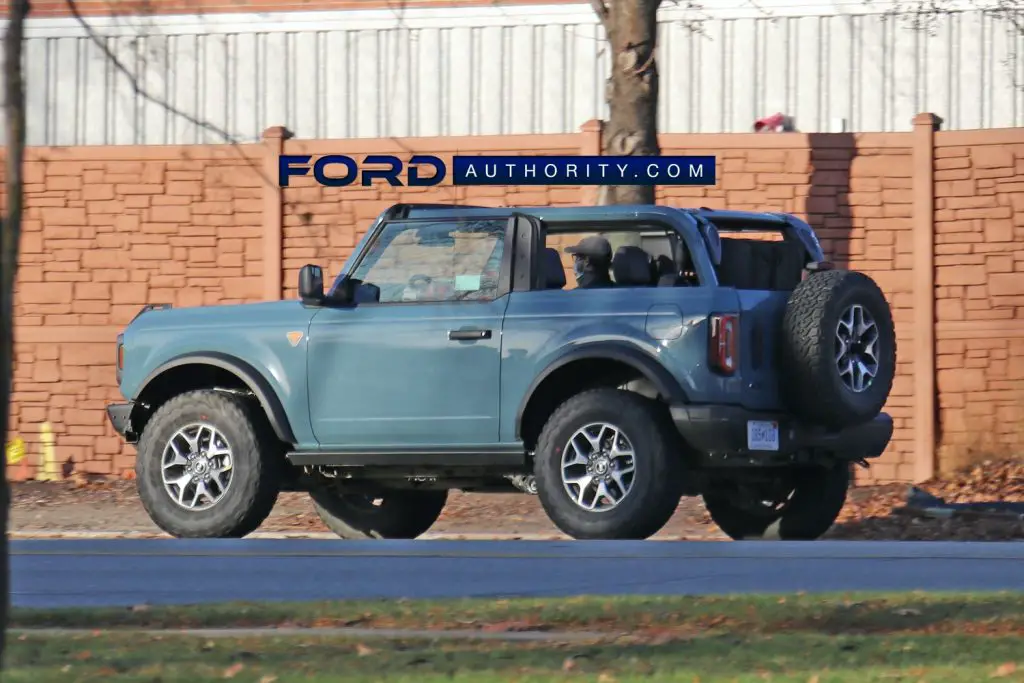 This Bronco is also equipped with the mold-in color hardtop, which will be available at launch. The mold-in color hard top differs from the black-painted modular hardtop in that the color is molded into the plastic that the top is made of, rather than painted on it.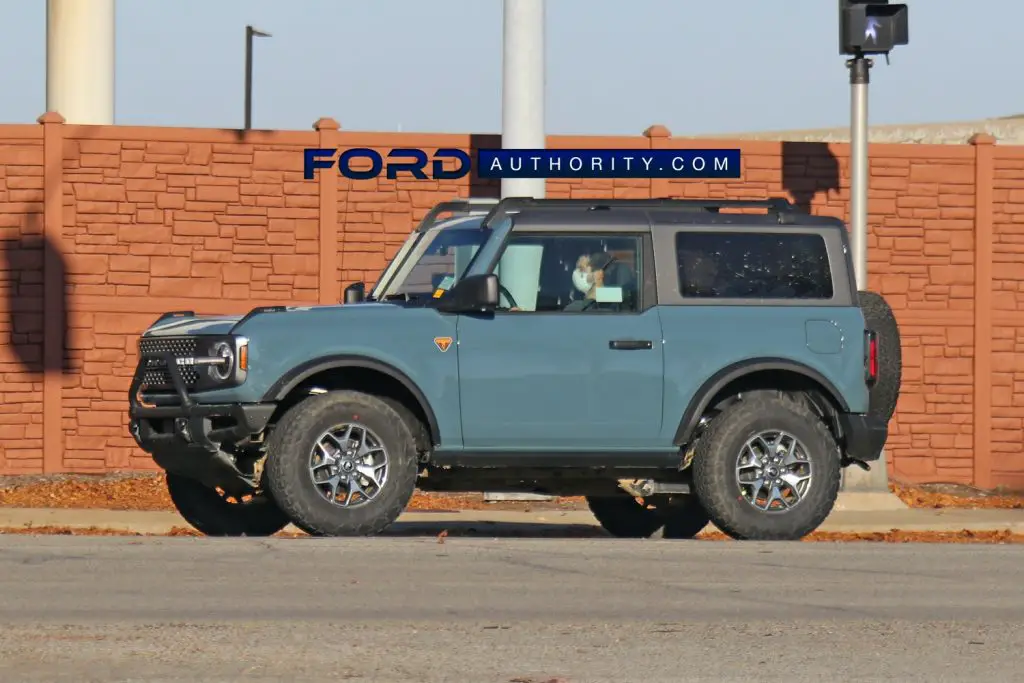 The MIC top figures to be a popular choice at launch since the black-painted hard top is a late availability option. Buyers are able to opt for the latter, but that will delay their delivery, so we imagine most will simply opt for the MIC top and then purchase the painted top later on.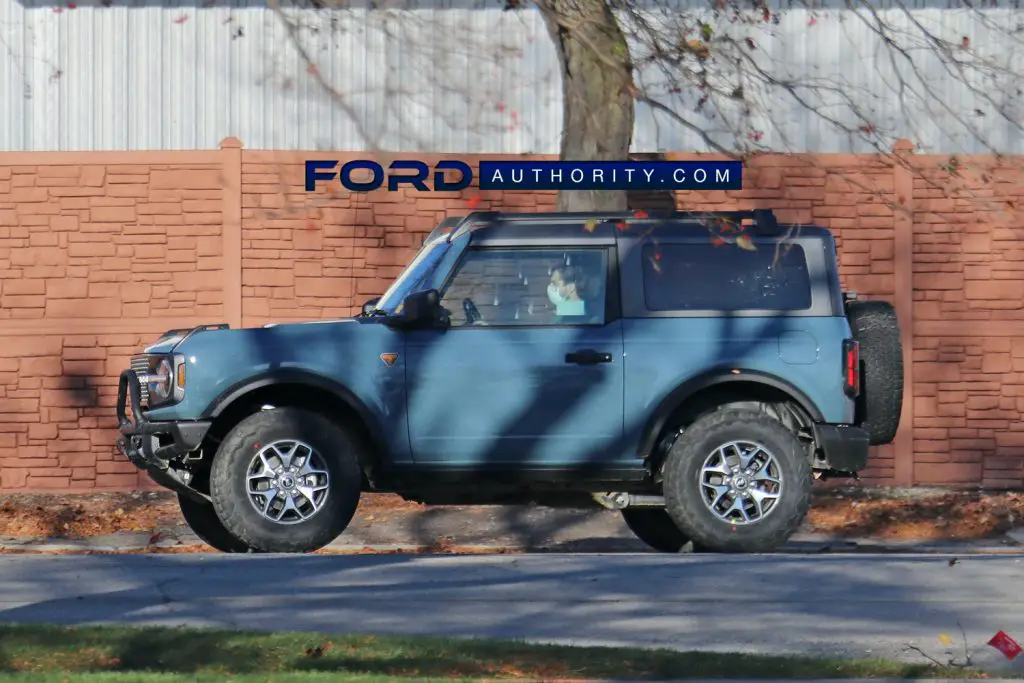 In addition to the MIC top, this 2021 Ford Bronco Badlands is also equipped with the optional roof rack, which makes removing the top a little more laborious, though not terribly so, as we recently learned. Regardless, Ford includes the T30 hex tool required to remove the roof rack with the vehicle.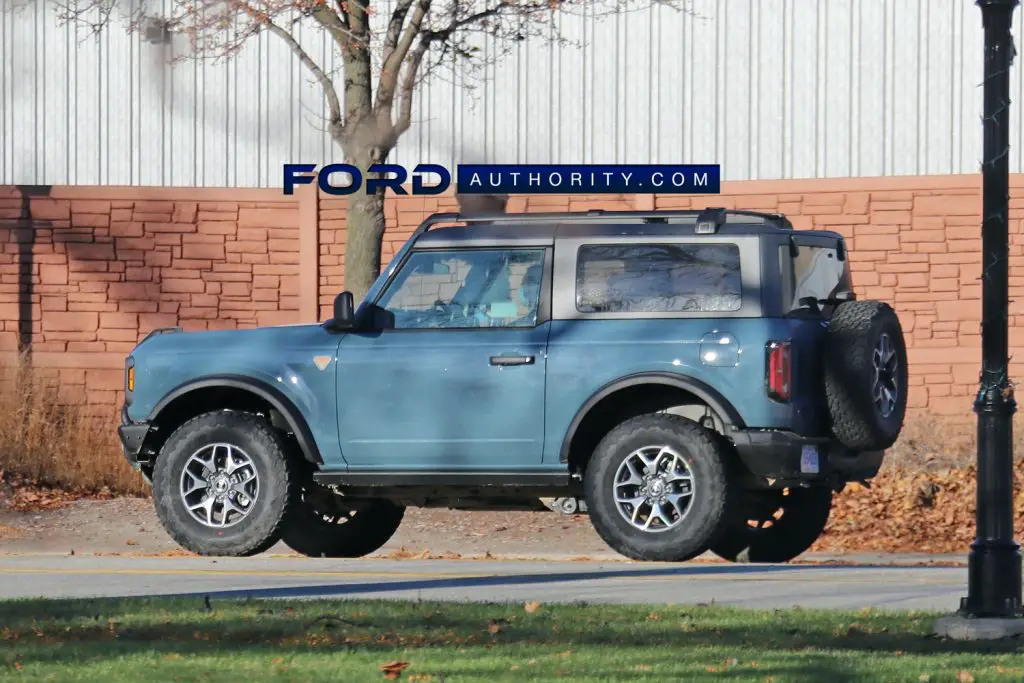 Ultimately, it will be interesting to see how many Bronco buyers opt for the Sasquatch Package, or just stick with the nicely sized Badlands wheel and tire combination. Either way, we don't believe they can go wrong, after feasting our eyes on this near production-ready prototype.
We'll have more on the 2021 Bronco very soon, so be sure and subscribe to Ford Authority for more Ford Bronco news and around-the-clock Ford news coverage.