While most buyers will undoubtedly opt for a fancy trim level when it comes time to order a 2021 Ford Bronco, it's nice to know that a bare-bones Base trim is available for people that just want a basic off-roader. And, as it turns out, the Bronco Base interior won't even be a half-bad place to be, as we can see from these images provided by a member at the Bronco6G forums.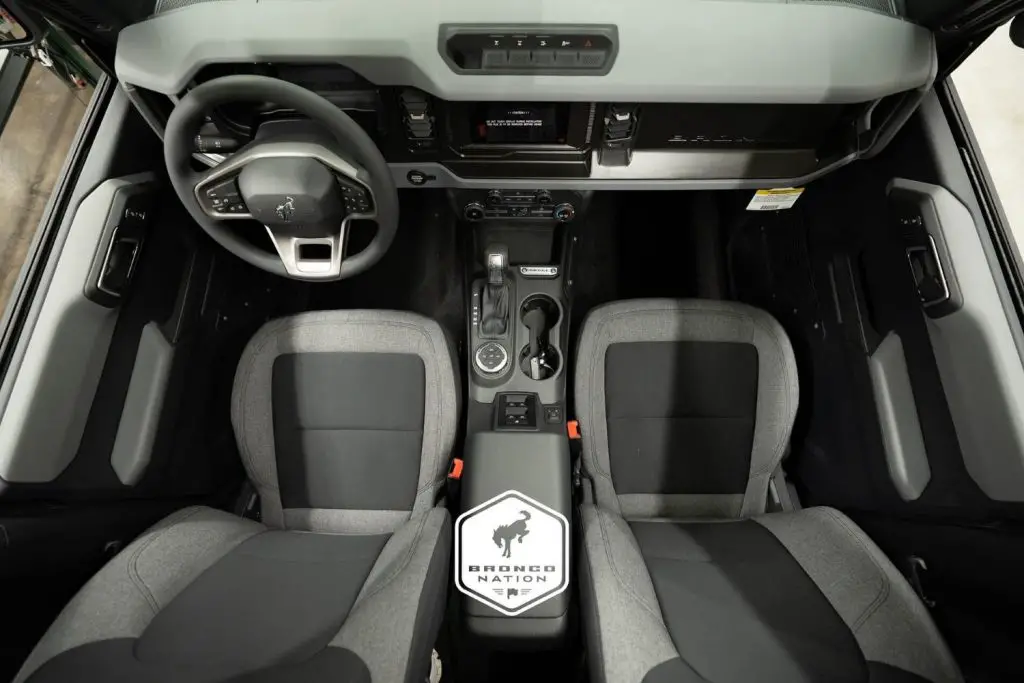 While a few folks have complained about the interesting color options present in higher trim level Broncos in recent months, it's hard to hate on this particular Bronco Base interior configuration. While Ford could have easily just gone with a straight-black cloth for the seats, it has instead chosen to do a two-tone black and gray combo on every surface, which gives the cabin a nicer, higher-end appearance.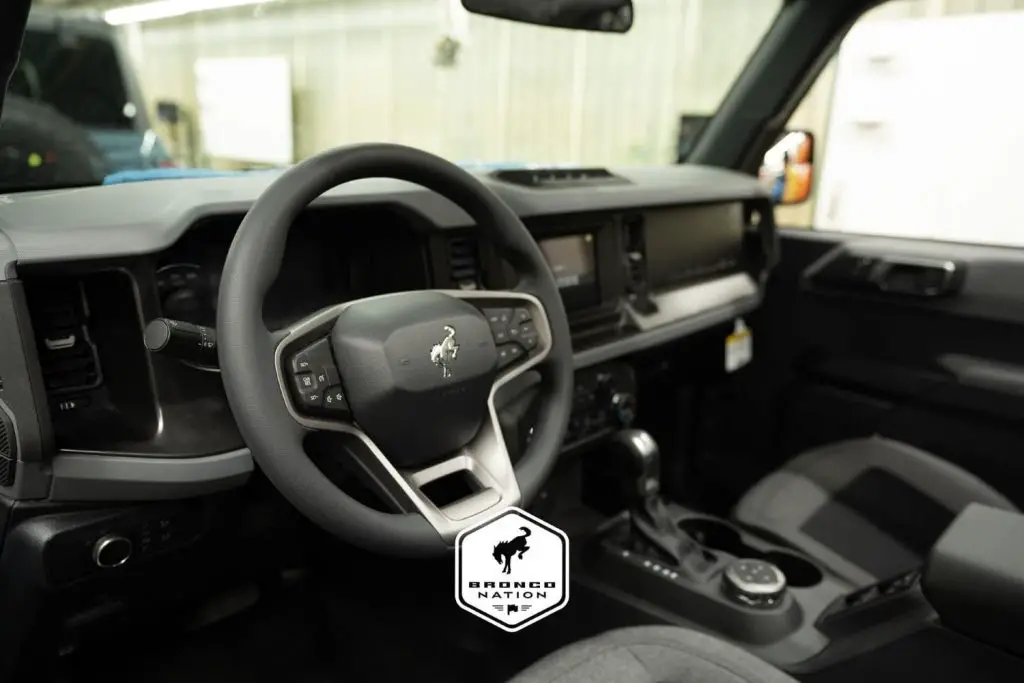 Those two colors adorn not only the seats but also the dash and door panels, which is a very nice touch. It's a far cry from most of today's bargain-basement automotive interiors, which are nothing but a sea of boring, drab colors and cheap plastics. There are certainly some of those in the base Ford Bronco interior as well, but they're less prevalent at least.
Another welcome feature of the Base Bronco interior is the fact that its entry-level infotainment screen is still a fairly large 8-incher, which was actually the optional screen in even high trim-level Ford F-150 pickups produced through 2020. Thus, even those that opt to buy the cheapest Bronco out there will be getting a decently-sized screen and SYNC 4, which makes it a nice value.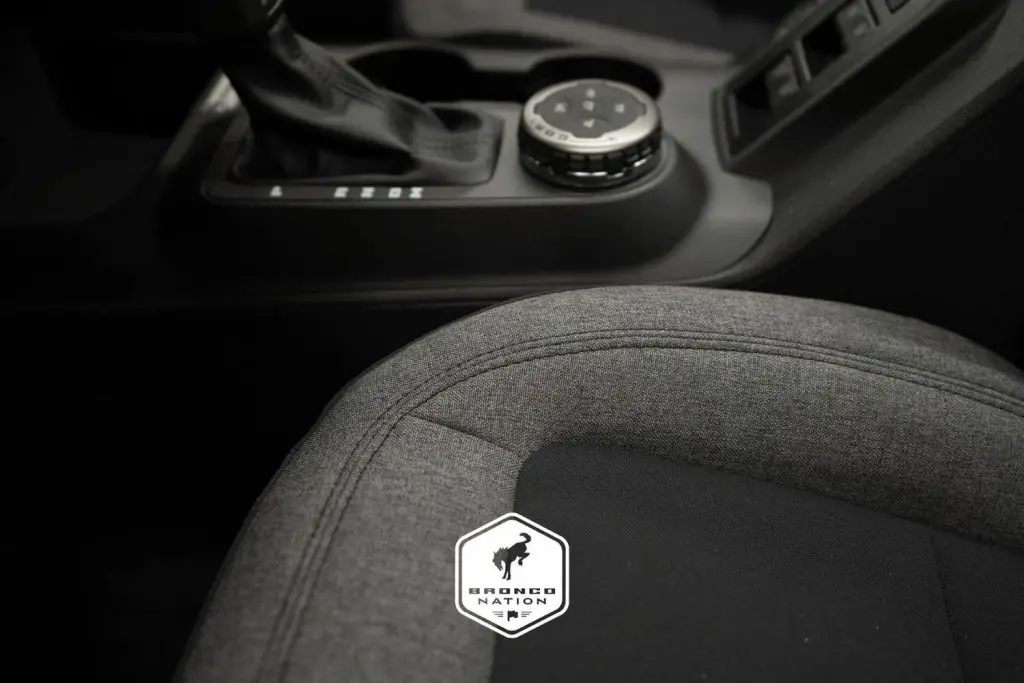 This is great news for folks who just want a basic off-roader, and we certainly imagine that a few people will certainly go this route. Throw in the Sasquatch Package, and the Base would make for one nice, simple, and rather affordable combination that'll be hard to beat.
We'll have more on the Bronco very soon, so be sure and subscribe to Ford Authority for more Ford Bronco news and around-the-clock Ford news coverage.