Ford Bronco fans were delighted to hear that the new model would be available with a seven-speed manual transmission, which isn't really a traditional seven-speed at all. One of those gears is known as a "crawler gear," with a super low ratio specifically designed for those times when drivers need to go slow to navigate through tough off-road conditions. Until now, few details have been shared about the 2021 Ford Bronco crawler gear and how to operate it, but Bronco Nation recently posted a few interesting details about this nifty feature.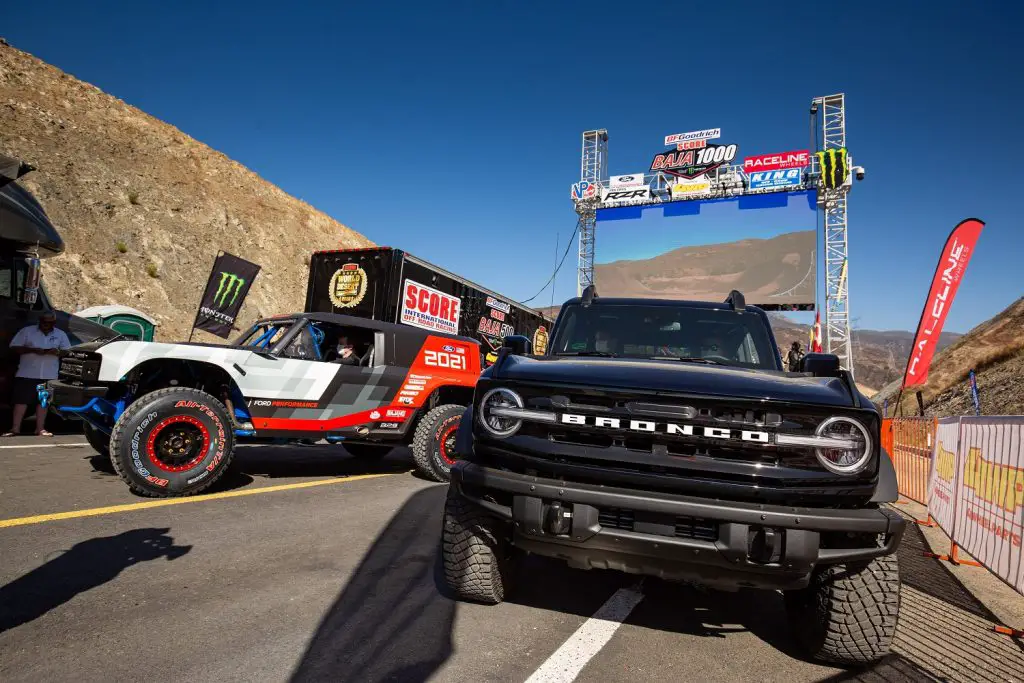 The 2021 Ford Bronco crawler gear allows drivers to travel at very low speeds with the clutch fully engaged, which is quite helpful when navigating rough terrains like rocks and ruts. To engage it, simply press the clutch all the way to the floor, pull up on the collar located under the shifter knob, and move the shifter all the way to the left, then down.
If at this point the Bronco crawler gear does not engage, Ford recommends depressing the clutch, shifting back to neutral, and trying again. Then, let go of the clutch and repeat these steps. Since crawler gear is intended to be a starting gear, the Bronco should technically be sitting stationary before it is engaged.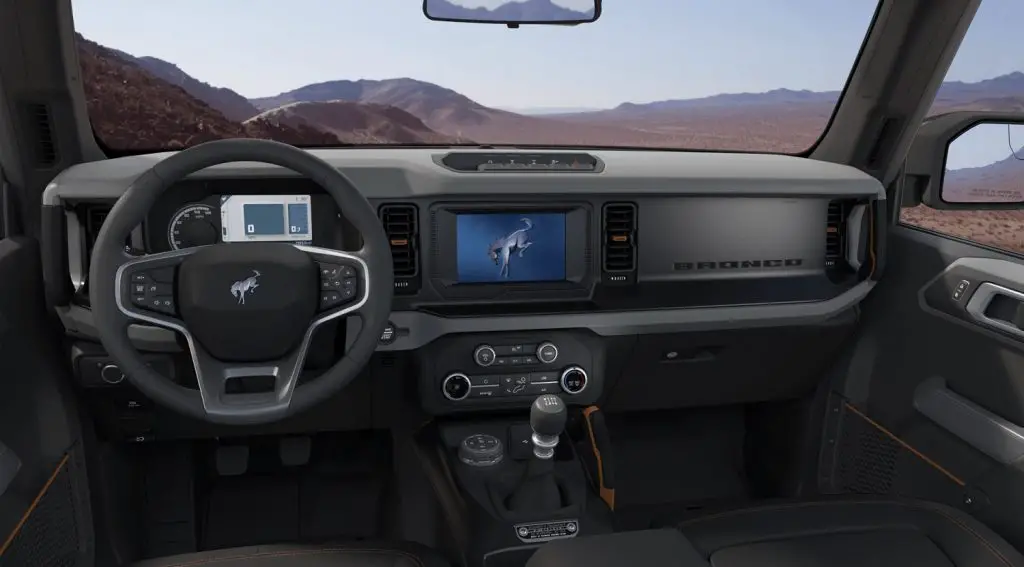 It is possible to shift into crawler gear while the vehicle is moving, however, though Ford says that the engine's RPM should be below 1,500 and that the clutch should be fully depressed to ensure a smooth transition. Attempting to shift into crawler gear at high RPMs can cause damage to the transmission.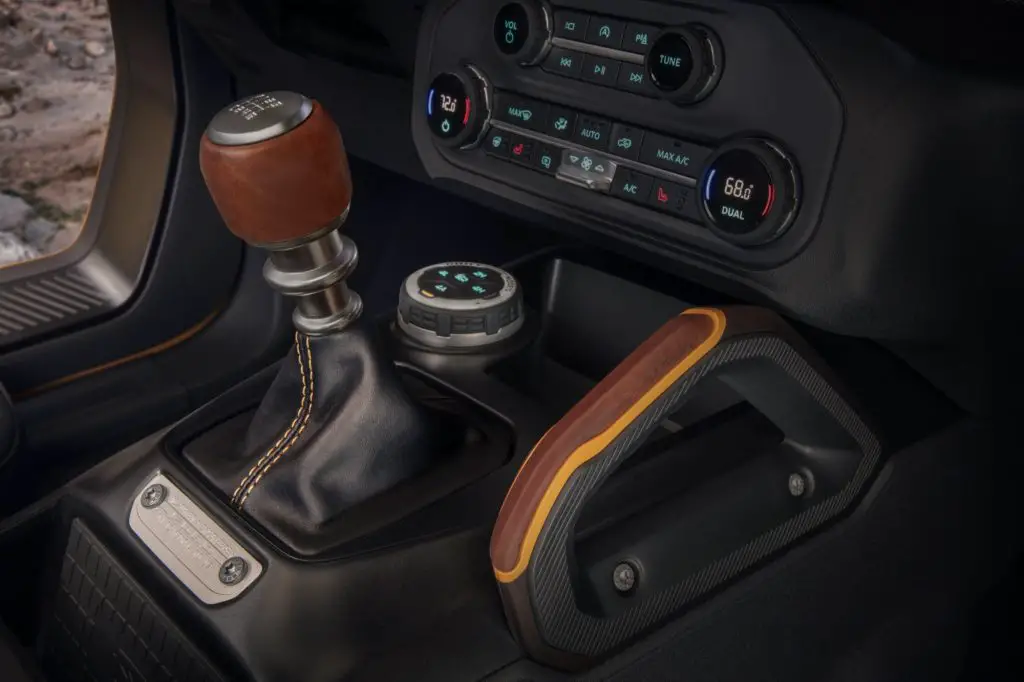 It certainly seems that using crawler gear in the new Bronco will be an easy process and one that those familiar with modern Ford manual transmissions will already be somewhat used to. For example, the Ford Mustang utilizes a pull-up collar for reverse, so this will essentially be second nature for some of us, and quite useful when we find ourselves in some sticky off-road situations.
We'll have more on the Bronco very soon, so be sure and subscribe to Ford Authority for more Ford Bronco news and around-the-clock Ford news coverage.