Ford developed the 2021 Ford Bronco to be, first and foremost, an off-roader with class leading off-road capabilities. That said, a substantial number of Broncos will most likely never leave the pavement. Some of those SUVs will inevitably receive some type of aftermarket wheel and low-profile tire combination that will prevent them from leaving the asphalt, or escaping an encounter with a pothole unscathed. Several recent renderings anonymously sent to our inbox demonstrate what those Broncos will have in store for them once they're outfitted with those type of wheels.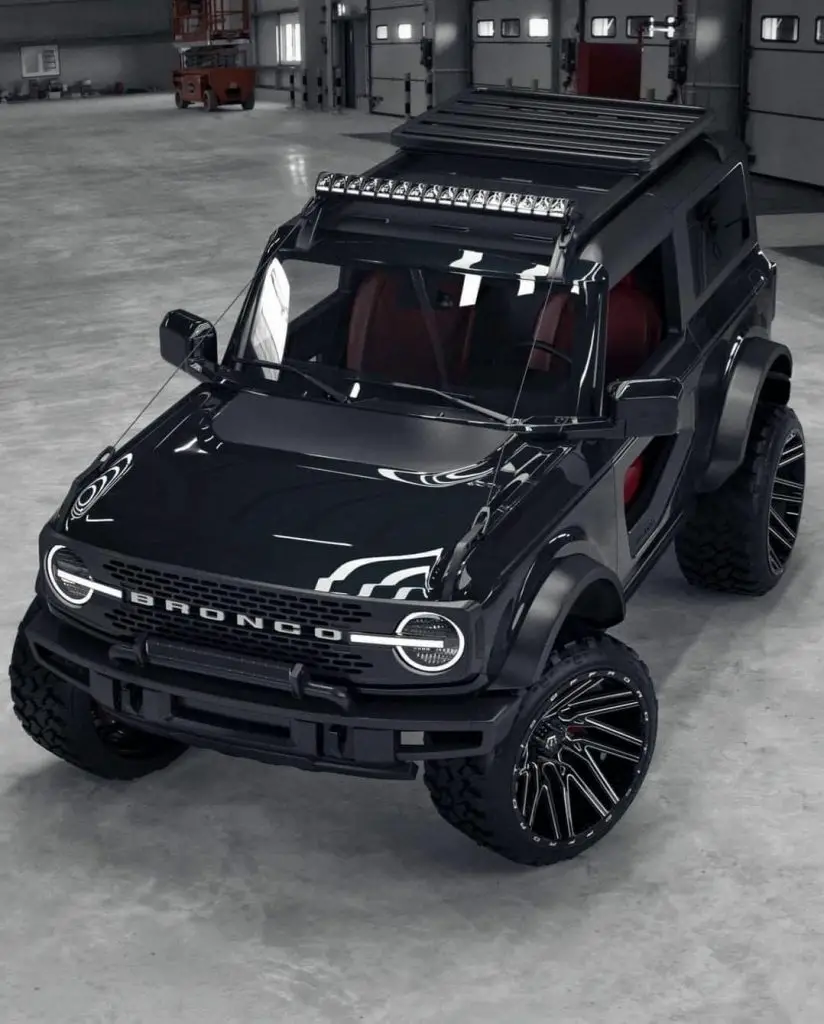 To be fair, the wheels themselves certainly appear attractive, and the artist responsible for creating them deserves credit for designing a fetching set of wheels. The double eight-spoke, asymmetrical wheel design looks good in its black paint, and the chrome painted accents around each spoke are a nice touch.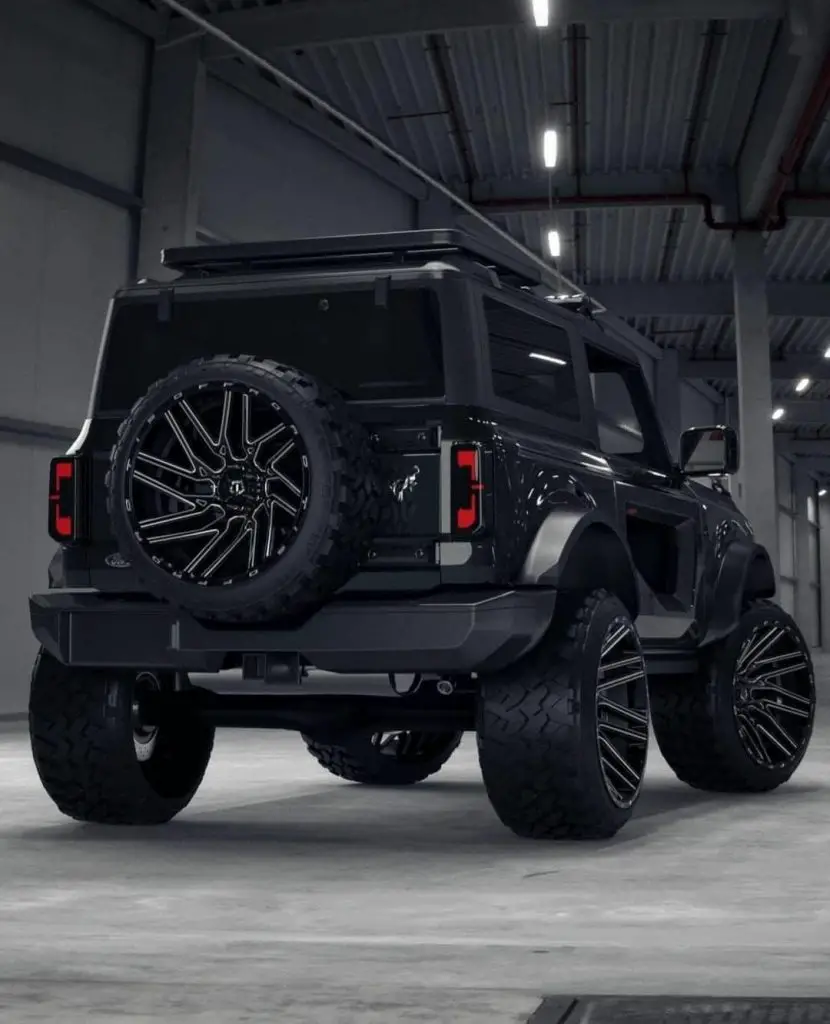 However, it is hard to deny the inherent limitations of this configuration. An owner opting for such wheels would no doubt be subjecting themselves to an overly harsh ride, and they may as well forget about taking the rig off-road. There's simply no way such thin tires would survive any form of sustained punishments, and we'd bet even a decent-sized pothole would be capable of popping them.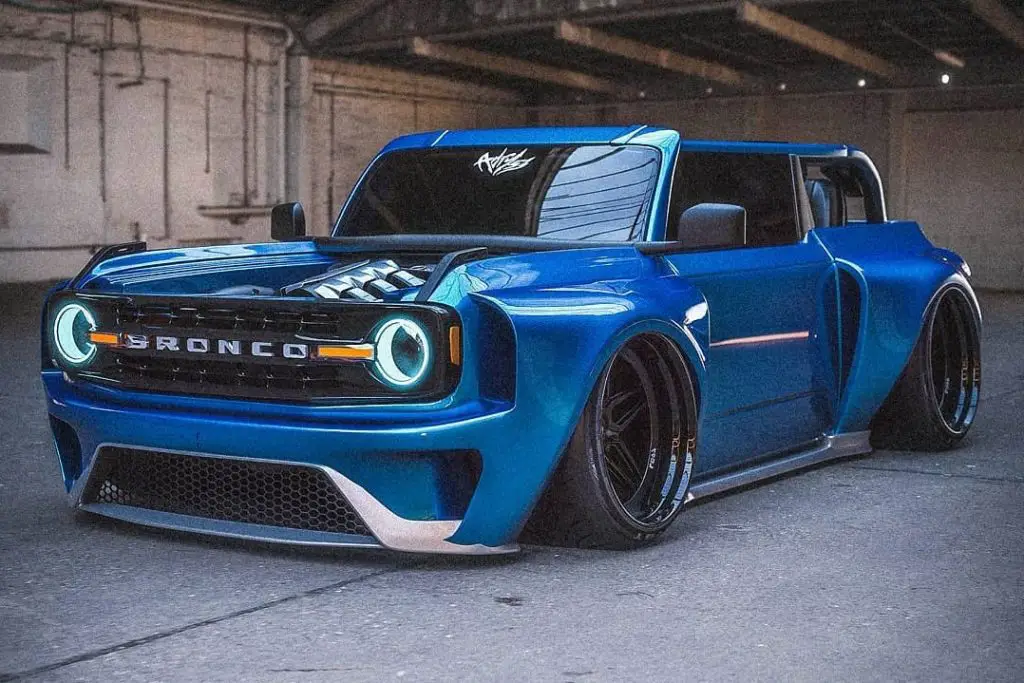 Then again, there is something to be said about heavily customized Broncos. We previously covered another 2021 Ford Bronco rechristened as an on-road warrior. This slammed Bronco is even more ludicrous than simply sticking some ill-advised wheels on a stock Bronco. But it does make more of a case for itself due to its extremely unique appearance. If it were real, it wouldn't be able to drive over a speed bump, not without some sort of adjustable air suspension, anyway. But the Coyote-powered fantasy would absolutely turn heads, and that does have some value.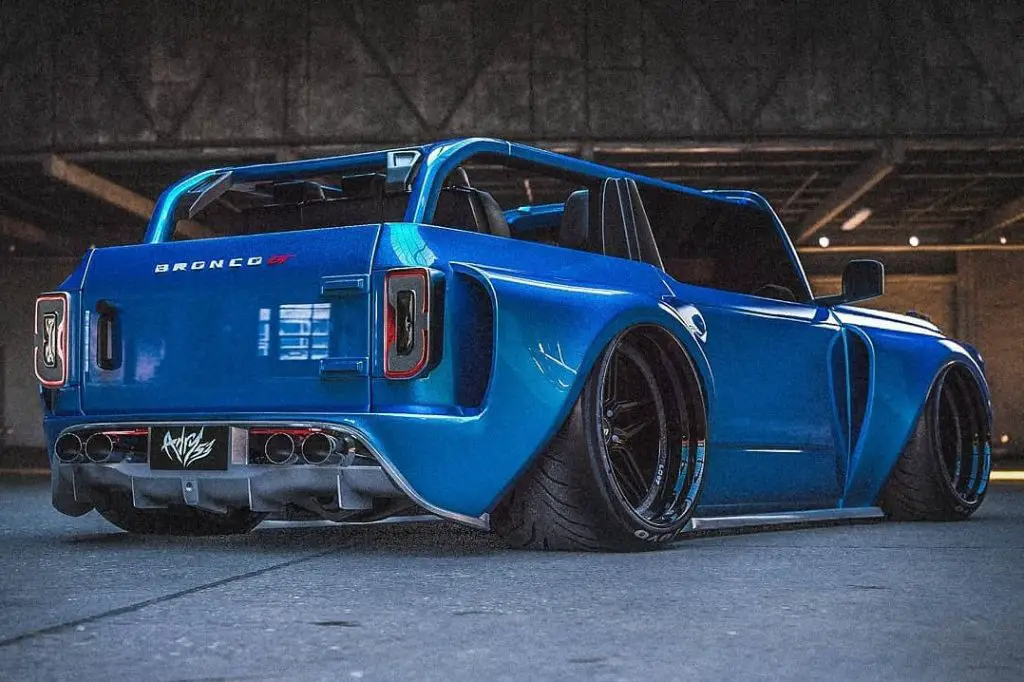 If there's any lesson to be learned here, it's that any 2021 Ford Bronco sporting low profile tires needs to go big or go home, preferably with wheels that won't render the 4×4 incapable of going off-road.
We'll have more on all things Bronco soon, and invite you to subscribe to Ford Authority for more Ford Bronco news and 24/7 Ford news coverage.