It's a sad fact of life, but in many states, front license plates are still required. That means that quite a few 2021 Ford Bronco owners will be forced to stick an ugly plate on the front of their vehicle, completely messing up the look of that sweet front fascia. What we didn't know is just where that front license plate might be located. But thanks to these photos of a Cactus Gray four-door Black Diamond Ford Bronco prototype from a Bronco6G user, now we do.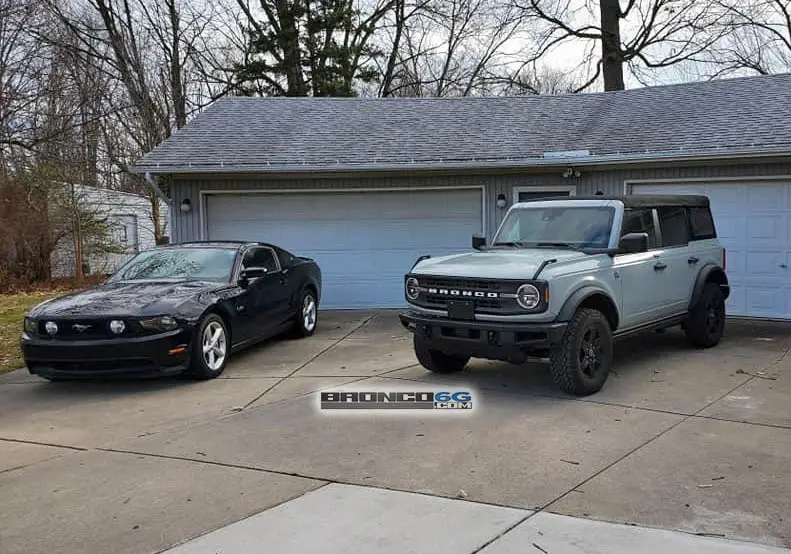 This particular Ford Bronco prototype is wearing a front license plate holder up front, which is located on the grille, above the SUV's optional Heavy Duty Modular Front Bumper. Thankfully, it doesn't cover up the "Bronco" script in the grille, and it appears to leave the bumper's functionality intact. We suppose that's better than the alternative, at least.
Obviously, quite a few folks still aren't happy with this placement, but there will certainly be plenty of aftermarket alternatives to choose from. And hopefully mounting it doesn't require drilling holes into the vehicle, which is the case with many models. More than likely, things like the winch mounting location and the need to not block parking sensors and cameras dictated this placement as well.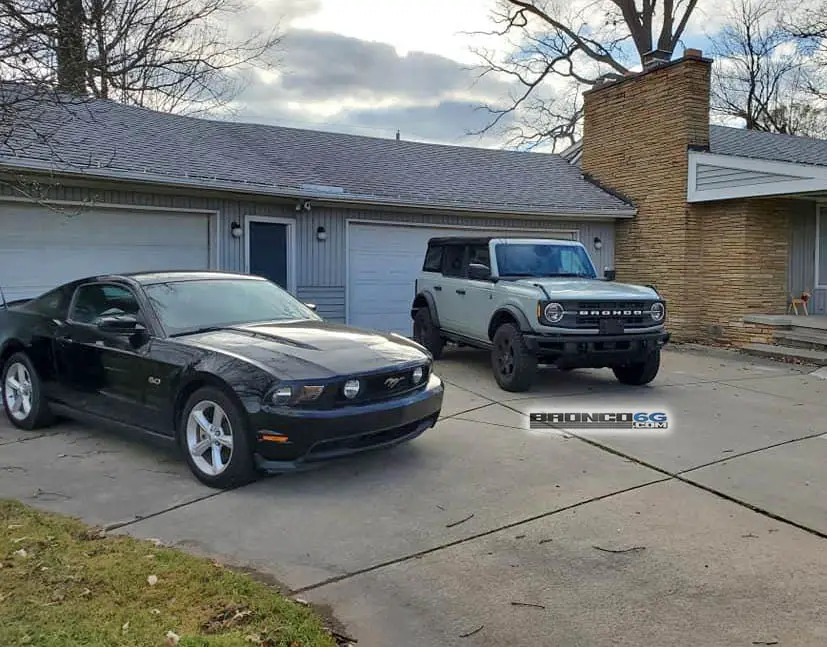 Truthfully, there really isn't a great place to mount any front license plate, and we wish that it wasn't required anywhere. But the sad reality is that they are, and quite a few future Bronco owners will be facing a tough decision in the next few months. Of course, they could just choose to leave the front plate off altogether, but we imagine that might get somewhat expensive after a couple of tickets.
We'll have much more on the 2021 Bronco very soon, so be sure and subscribe to Ford Authority for more Ford Bronco news and around-the-clock Ford news coverage.