Several 2021 Ford Bronco prototypes have rolled off the line at the Ford Michigan Assembly Plant over the last couple of months as we inch closer and closer to the start of customer deliveries next summer. We've also seen a few photos of Broncos in various states of production, but this video of a Bronco two-door might be the first time we've seen a plain body shell to date.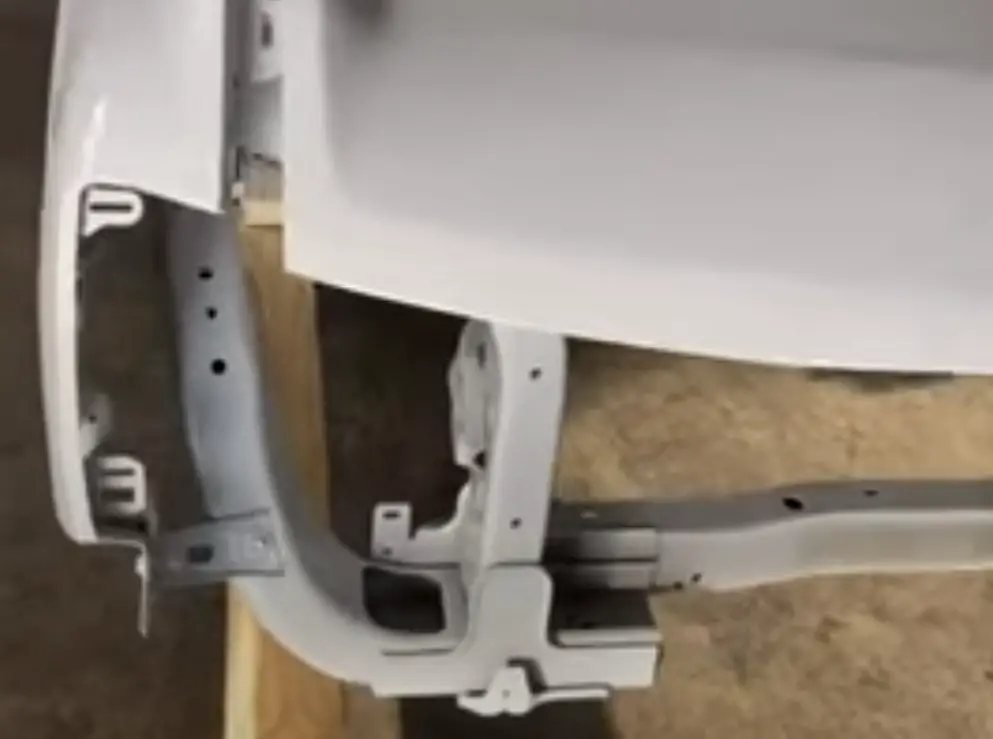 The short clip is rather fascinating as well, as it shows the level of detail present in the Bronco two-door body, including areas that we'd never see on a completely assembled SUV. Everything little crack and crevice is there for a reason, which only highlights just how complex making a new vehicle from scratch really is.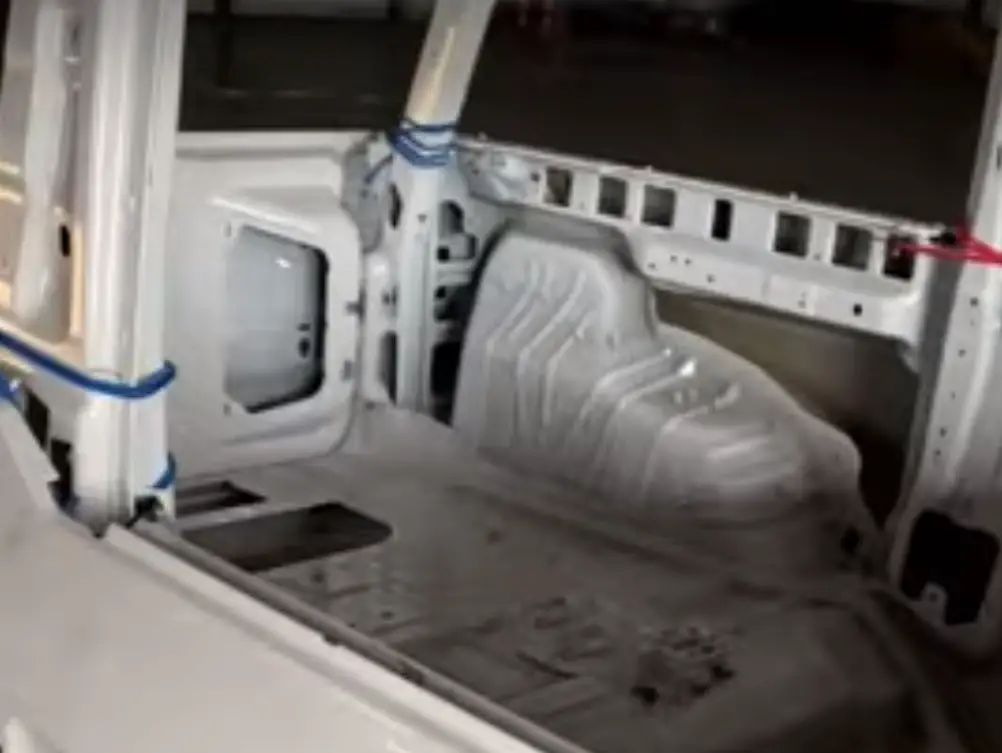 The video reveals a few interesting little details that we won't see right away on production models as well. That includes the inside of the gas filler area (just laying on the floor), holes for the speakers, various rear cargo storage areas, and the space in back used to house the tailgate latch mechanism, to name a few.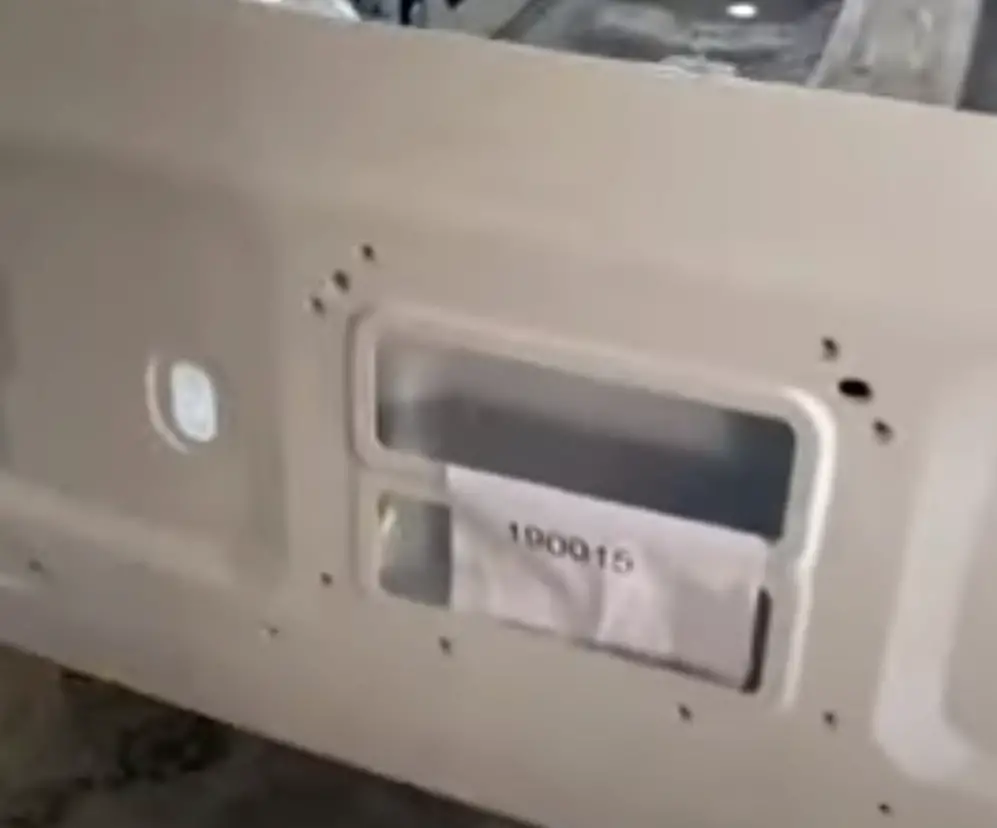 Interestingly, it's also pretty clear why Ford chose to place the rear HVAC vents in the floor, as it doesn't look like there's very much clearance given the size of the tunnel. Regardless, it'll be interesting to see how air flows through these vents, and if that airflow causes any trouble for passengers on hot summer days.
Even after a Bronco body like this emerges, there's still a ton of work to do. The drivetrain must be installed, along with the interior and trim, and that bare body needs paint, too. It's a truly detailed process, and modern manufacturing is indeed a marvel of engineering, as Ford has been keen to point out recently.
We'll have more cool videos like this to share soon, so be sure and subscribe to Ford Authority for more Ford Bronco news and around-the-clock Ford news coverage.