We've covered the amazing woodworking skills of YouTuber Woodworking Art several times in the past, but generally, his creations were stock Blue Oval vehicles. Now, the talented craftsman has worked their magic on a custom Ford Ranger Raptor, and the results are equally (if not more) epic. This is actually not WA's first attempt at carving a Ranger Raptor either, as he created a cool, highly-detailed stock one not too long ago.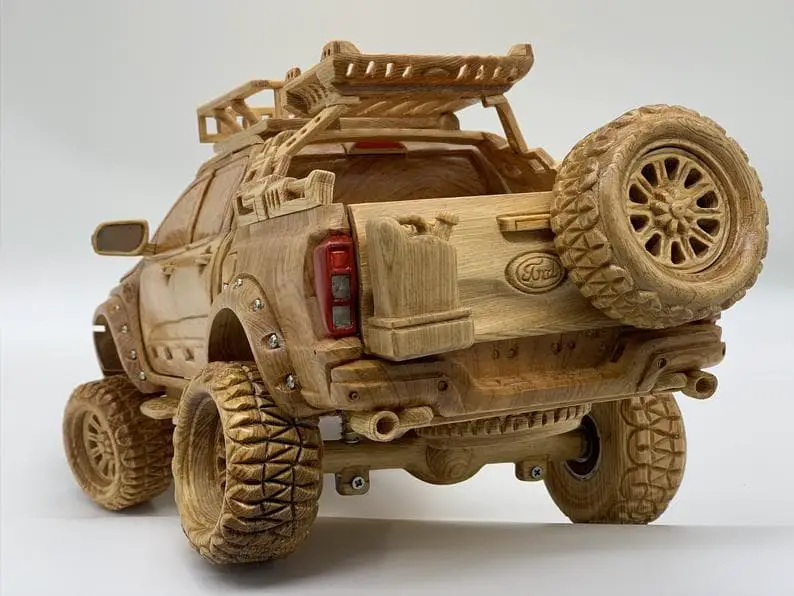 This custom Ford Ranger Raptor is far from stock, however. It features a set of giant fender flares, a suspension "lift," and large wheels and tires to give it a towering stance. As is the case with all of Woodworking Art's creations, this pickup also has an actual working suspension underneath it, which is impressive.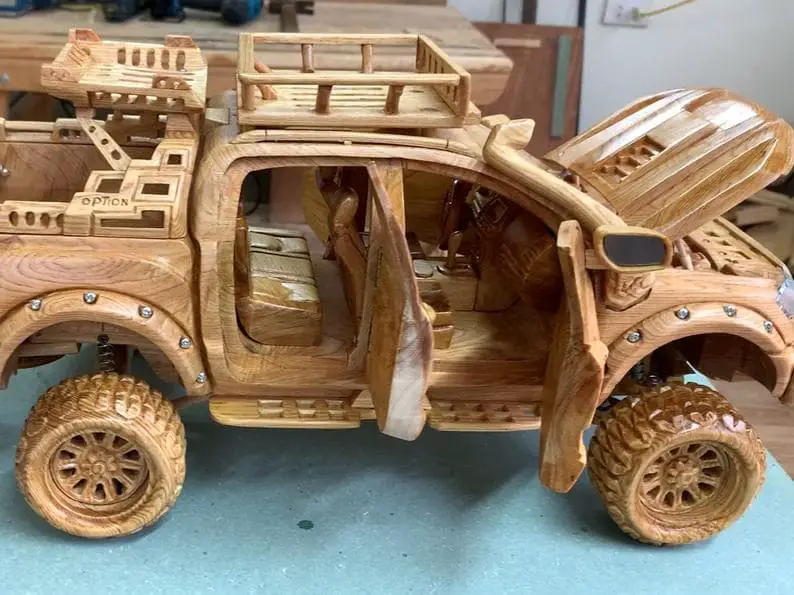 The "mods" continue with giant and beefy looking front and rear bumpers, with all sorts of details present including tow hooks. There's also a large CB antenna connected to the front bumper, and the requisite highly-detailed front grille the Raptor is famous for. The hood also has a scoop in it for better airflow (if this custom Ford Ranger Raptor actually had a working engine), as well as a snorkel for deep water fording.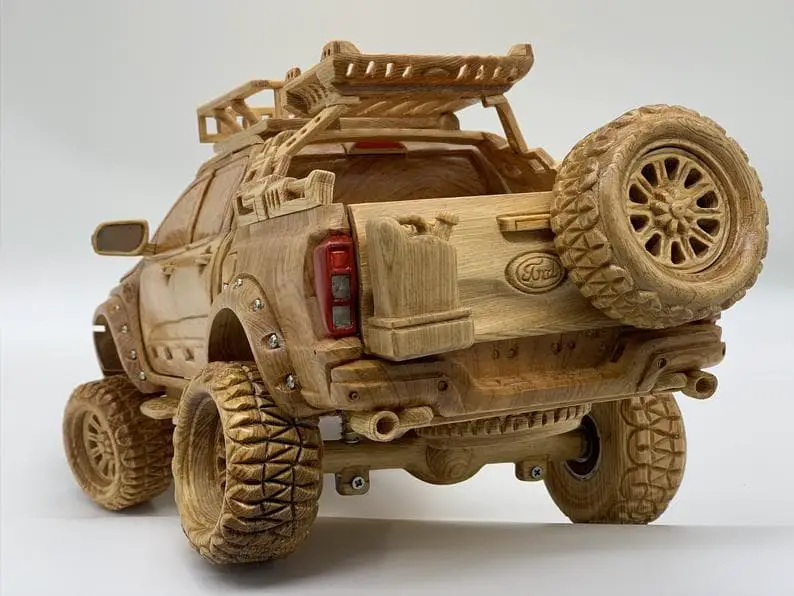 Up top, the Raptor features a giant roof rack designed to hold tons of gear for off-roading adventures, and there's also a bed rack for additional storage. The finishing touch is a spare tire and jerry can mounted to the tailgate, in case the driver has a flat or runs a bit low on fuel out on the trails. Put it all together, and this Ranger Raptor carving is undoubtedly impressive.
Even better, one lucky person can actually purchase this cool piece of art and place it on their own mantle. It's currently for sale on Etsy, but be forewarned – it isn't cheap, with a price tag of $2,000. But then again, considering the work that went into making it, that doesn't seem like an unreasonable ask.
We'll have more cool videos like this to share soon, so be sure and subscribe to Ford Authority for more Ford Ranger news and non-stop Ford news coverage.