Though there have been a few quick Ford F-150 models throughout the years (Lightning, Raptor, etc.), we rarely think of The Blue Oval's cash cow as a drag racing maven. However, this built Ford F-150 that showed up at Pocono Raceway for some roll racing recently is working pretty hard to change our perception.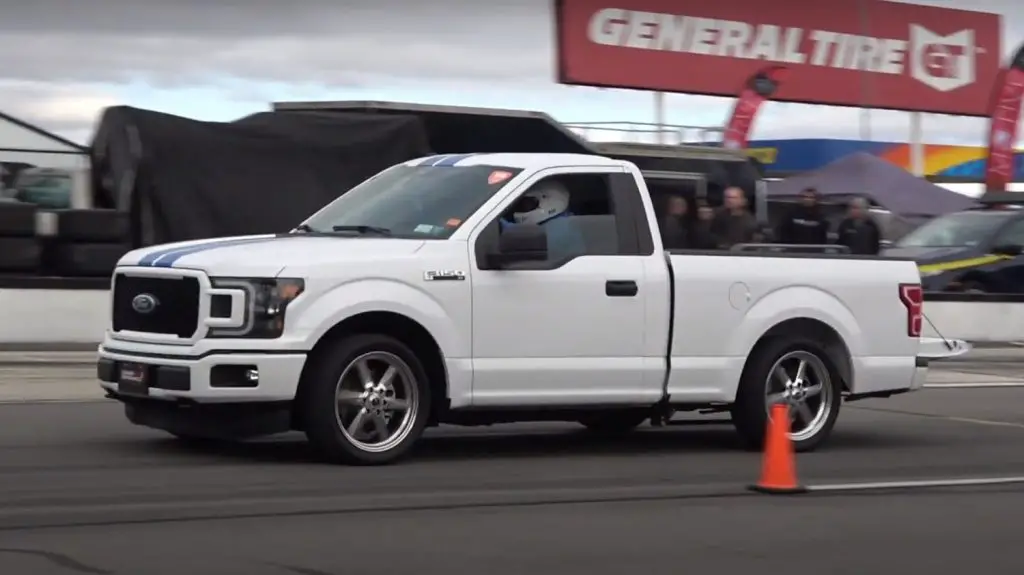 According to the video's description, the built Ford F-150 is pumping out 750 horsepower but doesn't provide any additional details. We assume that it's either supercharged or turbocharged, as that number is fairly easy to achieve with either. Regardless, that's a lot of juice, even in a full-size pickup, and even more so in a regular cab, two-wheel-drive model.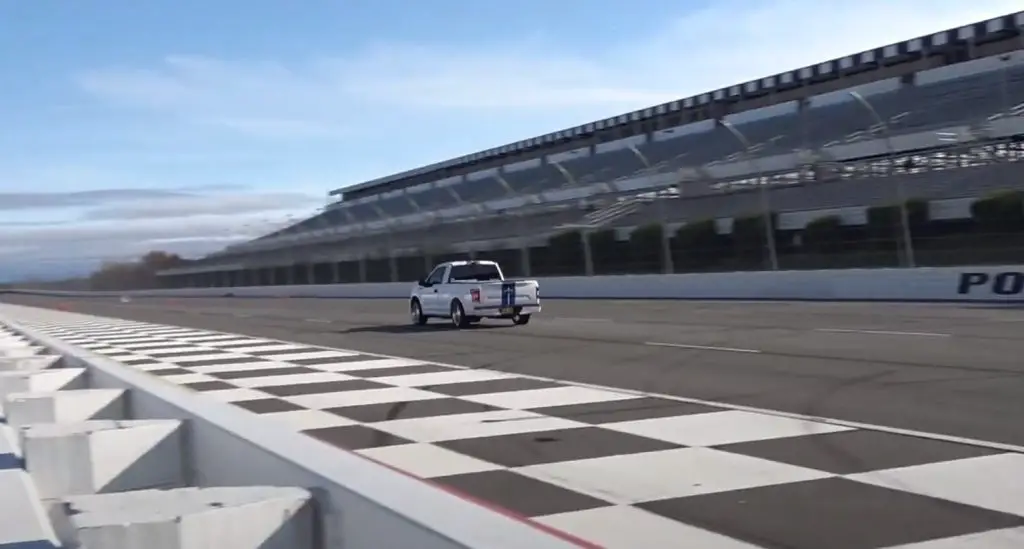 It's enough power, in fact, to completely annihilate a built MazdaSpeed 3, it appears. The F-150 lines up against the little hatch for a roll race two times, and each time sends it packing. That might be news if this MazdaSpeed 3 was stock, but it's apparently far from that.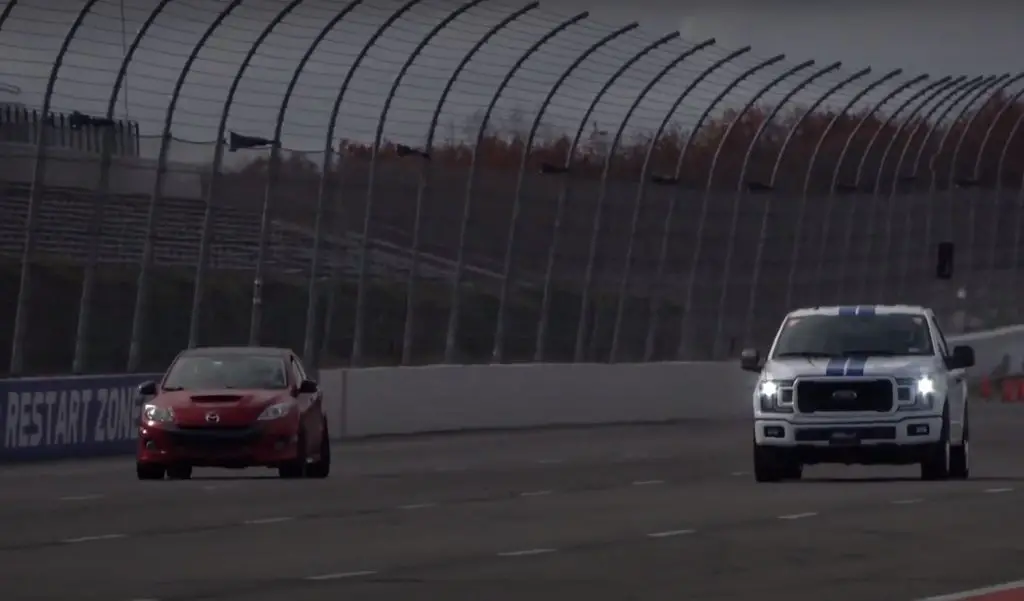 The performance version of Mazda's hatch originally came with a 2.3-liter turbocharged four-cylinder engine producing 263 horsepower, which is sent through a six-speed manual transmission forward to a limited-slip differential. It's a quick little hot hatch, no doubt, but no match for this modified example, which is said to produce a whopping 650 horsepower.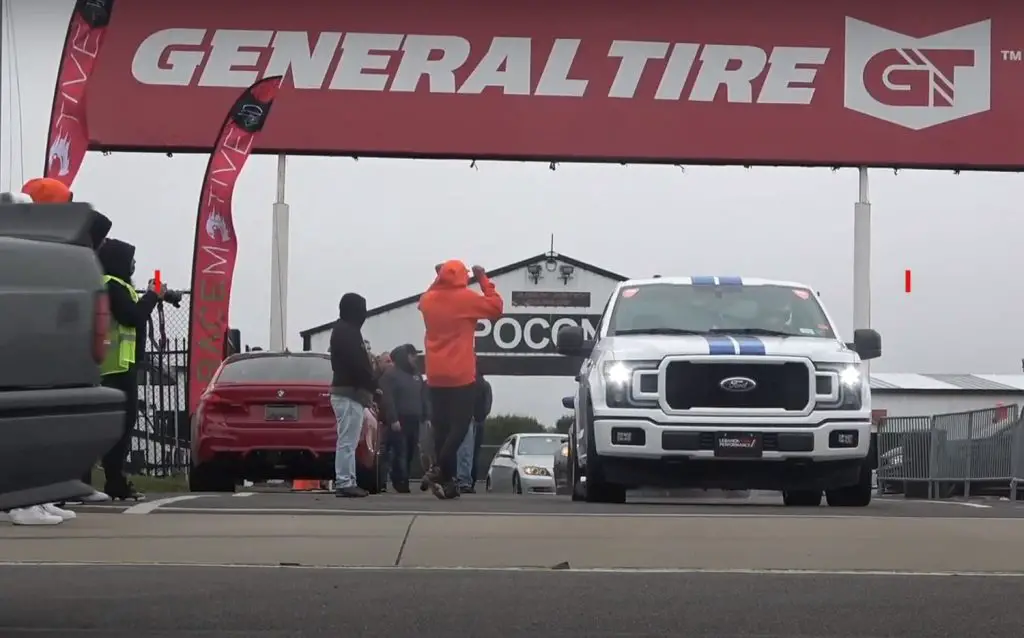 One might think that with such a huge weight advantage, the Mazda might more than make up for its 100 horsepower deficit here, but that simply isn't the case. The F-150 records a 147.44 mile-per-hour pass the first time out, besting the Mazda's 144.42. The second run is much worse, as the F-150 hits 147.21 mph to the hatch's 125.84, which we assume happened because the Mazda driver had some issues.
Regardless, this is rather impressive for a truck of any sort, and perhaps proof that we should think of the F-150 as more than just a utilitarian hauler, after all.
We'll have more cool videos like this to share soon, so be sure and subscribe to Ford Authority for the latest Ford F-Series news, Ford F-150 news, and 24/7 Ford news coverage.