As everyone is probably acutely aware, Christmas is right around the corner. That means everyone will soon be rushing to their local stores (or to various online sellers) at the very last minute to purchase gifts for their loved ones. But what about the person that so selfishly spends the night before Christmas delivering gifts to every nice kid on the planet? Well, in this new Ford Built for the Holidays commercial, Santa finally gets a gift that he truly deserves.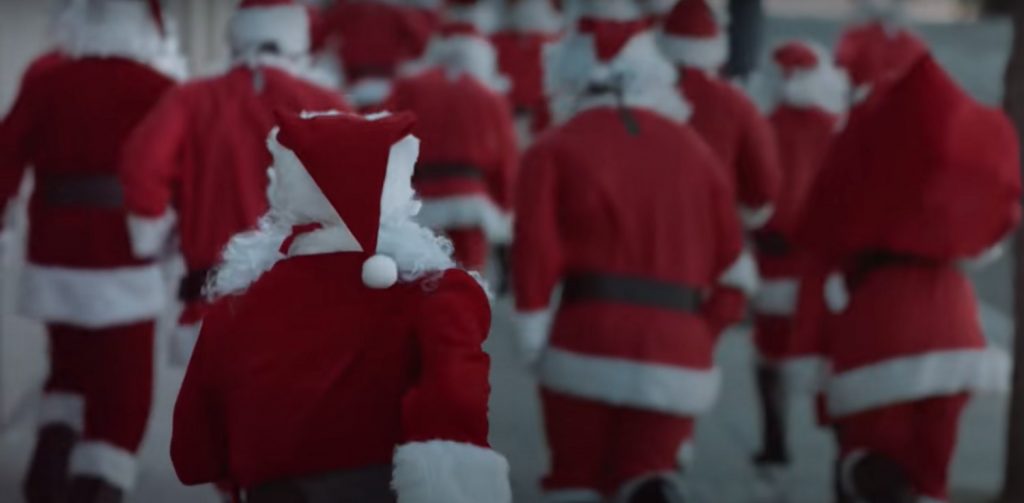 This commercial, designed to advertise the Ford Built for the Holidays sales event, doesn't just feature one Santa, however. Rather, it stars a whole bunch of bearded, red-suited folks, all scrambling to score the best deal on the new Ford of their dreams.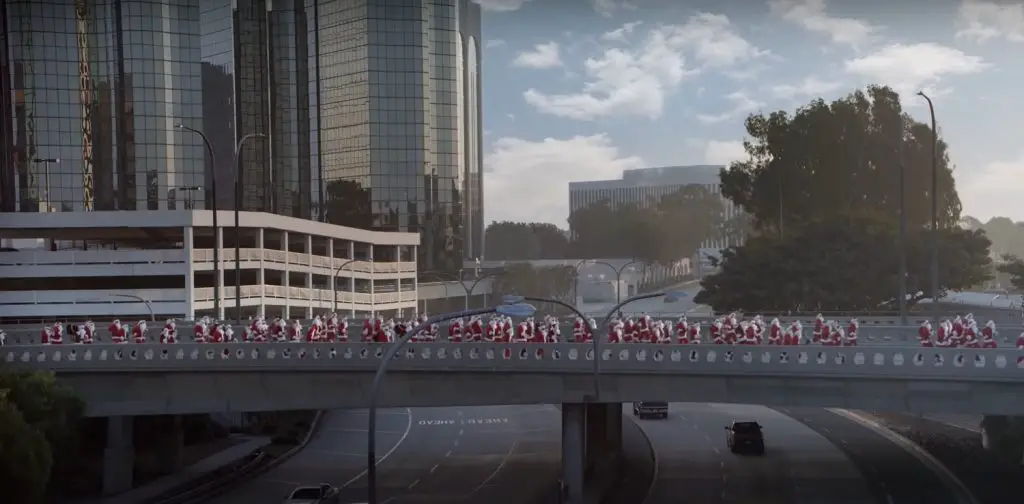 The whole "running of the Santas" is obviously a play on those "running of the bulls"  events, albeit with a little less danger involved. Unless we get in this stampeding herd of Santas' way, we suppose.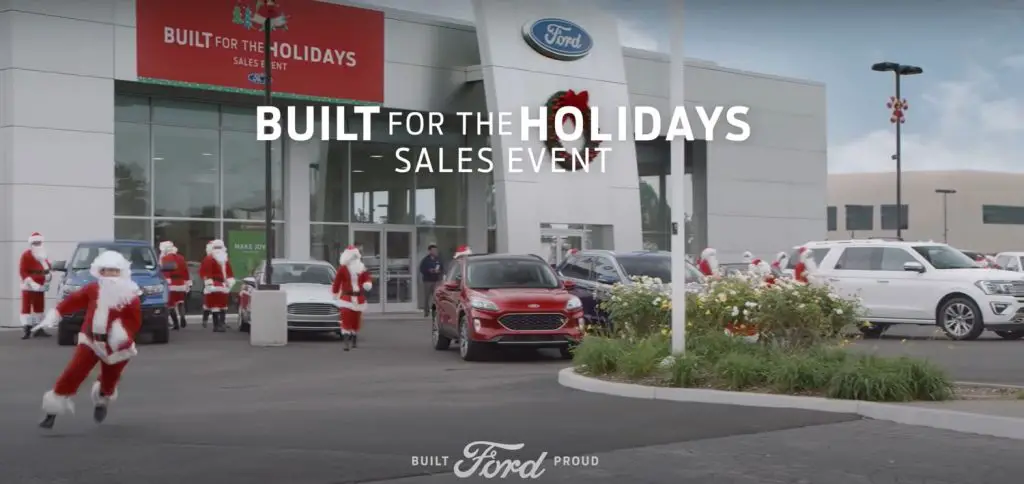 Regardless, the ad spot kicks off with a handful of Santas climbing down a ladder and running down an alleyway, with Here Comes Santa Claus appropriately playing in the background. When the trio of Santas exits the alley, they join dozens more on a speedy jaunt to the local Ford dealership to take advantage of some great savings, we presume.
When the group of jolly men arrive, they can be seen admiring the rear cargo space provided by the Ford Escape, as well as the bed space of the Ford F-150. And when one Santa drives off in a red Ford Explorer, another one goes chasing after him. We presume that he had that one all picked out already, but it's like the old saying goes – those that snooze are going to lose, even Kris Kringle himself.
We'll have more entertaining commercials like this one to share soon, so be sure and subscribe to Ford Authority for 24/7 Ford news coverage.