We come across all sorts of weird and interesting things on the internet each and every day, but this Ford cookbook, originally released back in 2016, might just be the best representation of both. As many already know, Henry Ford had a bit of a soybean fascination and believed that they could be used in place of petroleum in automotive manufacturing. World War II put a hold on those dreams, but 60 years later, Ford restarted this soy crop research.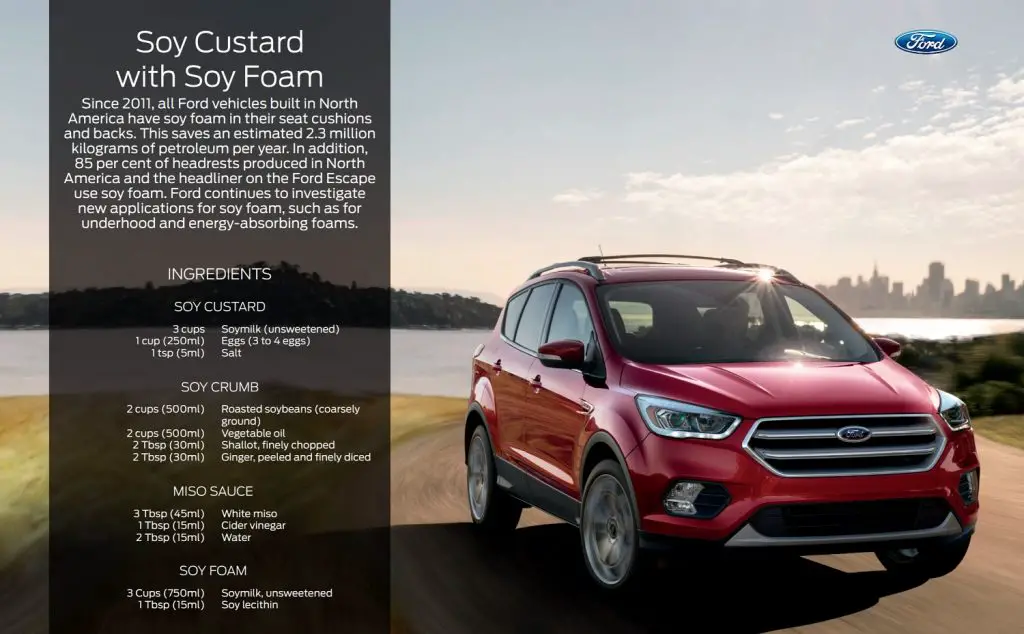 Today, Ford uses soy products, rice hulls, wheat straw, and cellulose in the production of its vehicles, and is working on integrating other plant-based materials into future models, most of which would otherwise go to waste. It's a fascinating endeavor and one that obviously helps the automaker's sustainability efforts, but we would have never imagined a Ford cookbook would come out of it.
And yet, here we are. We suppose that if the apocalypse ever does happen, this cookbook could come in handy as we look to feed ourselves in any way possible. The Ford cookbook is filled with unique recipes like soy custard with soy foam, which could conceivably be made from the seat cushions and seat backs of Blue Oval vehicles.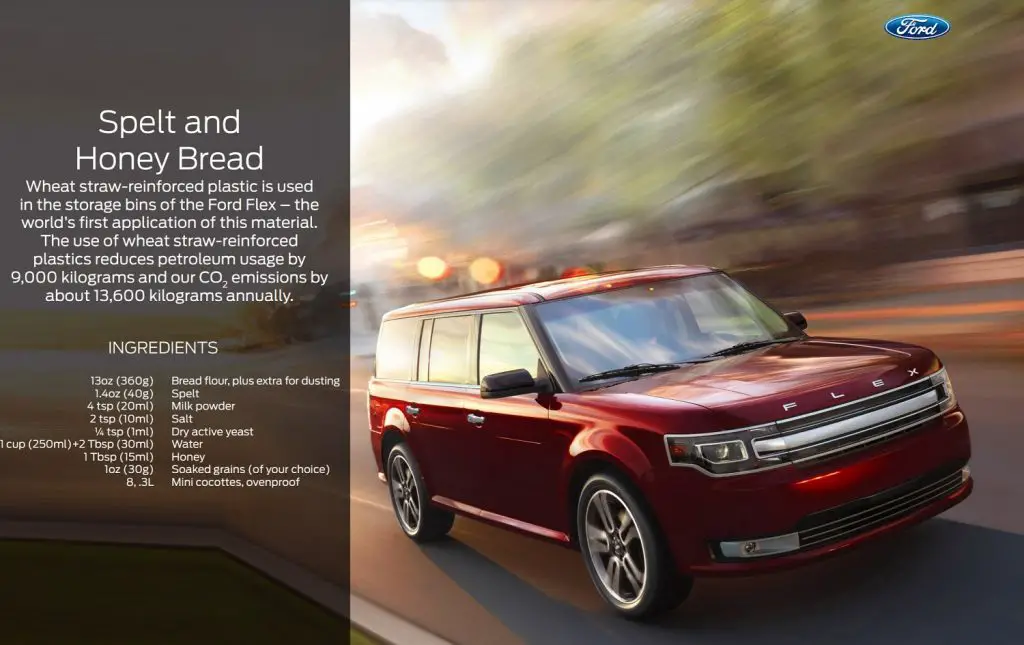 Or, for some extra carbs, perhaps a spelt and honey bread made from the storage bins of the Ford Flex might suffice? If we were to come across a Ford F-150, we could also make barley and rice porridge from its wire harness, and have a little white chocolate and coconut fudge for desert using the coconut coir present in the trunk mat of the Ford Focus Electric.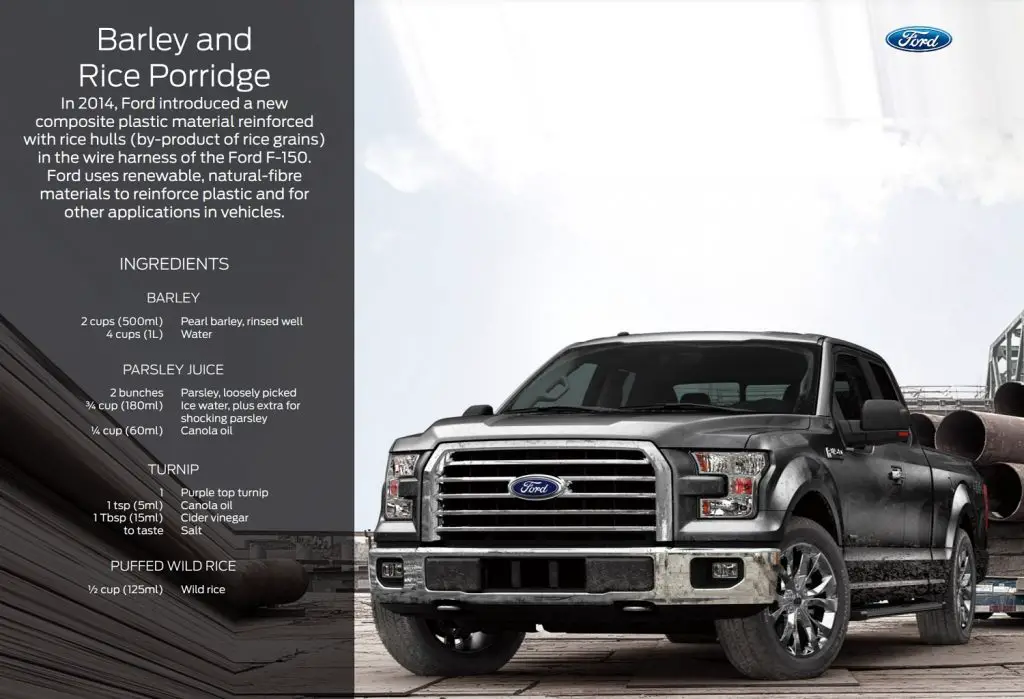 It's all quite strange and somewhat unsettling, but also incredibly cool. And, we suppose, perhaps something useful to stow away in our back pockets in case the world ever does start to come to an end.
We'll have more cool stories like this to share soon, so be sure and subscribe to Ford Authority for continuous Ford news coverage.