Winter is here, and we all know what that means – lots of drivers miscalculating road conditions and subsequently crashing into various objects including, unfortunately, other vehicles. That was certainly the case with this Ford F-150 driver, who lost traction coming around a corner and smashed into a truck that was already stopped on the other side of the road, as we can see in this video that was recently posted to Reddit.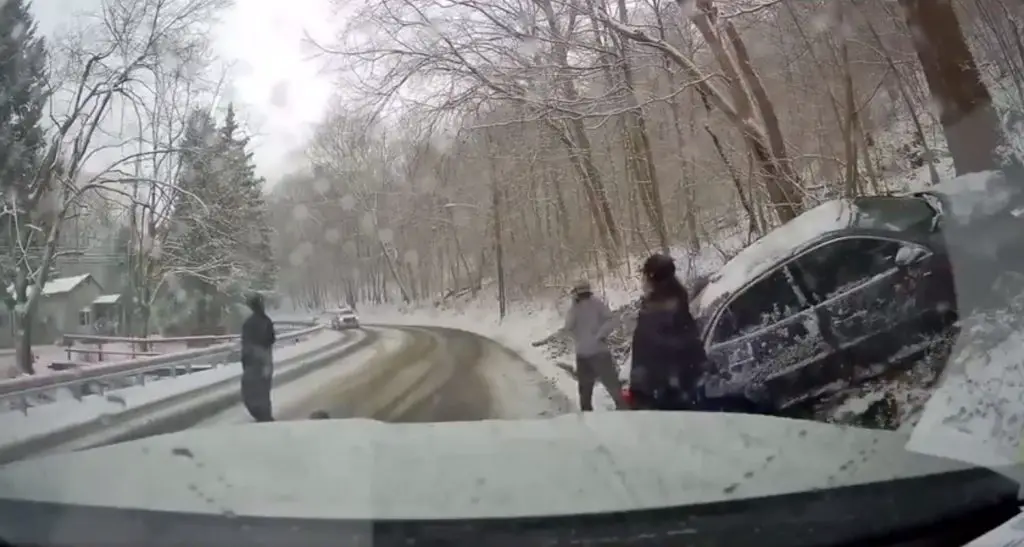 Before the Ford F-150 comes around the bend, we see a Ford Super Duty driver manage things just fine, successfully staying in his lane despite the slippery conditions. However, when the Ford F-150 comes up on the corner, it continues to drive straight ahead instead of turning. This total loss of traction thankfully happens at a relatively low speed, or it could have been much worse.
From the video, we can see that another car on the other side of the road had already slid off the road and up a slight embankment next to the tarmac. The video footage comes to us from a truck that's stopped as its driver attempts to help the wrecked vehicle, and three people are standing out in the road while one seems to be calling for assistance. That, it turns out, isn't the safest place to wait.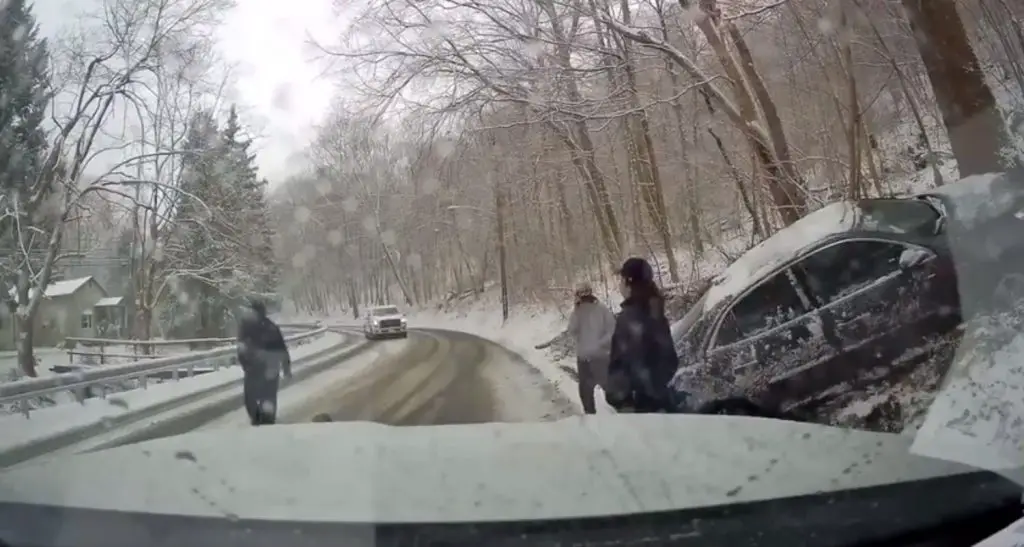 As the Ford F-150 barrels toward them, thankfully, the bystanders have enough time to get out of the way. Mainly because the pickup keeps going and smashes, head-on, into the parked pickup. Talk about some bad luck – the guy who stopped to help people in trouble is the one that gets his truck smashed up for his troubles.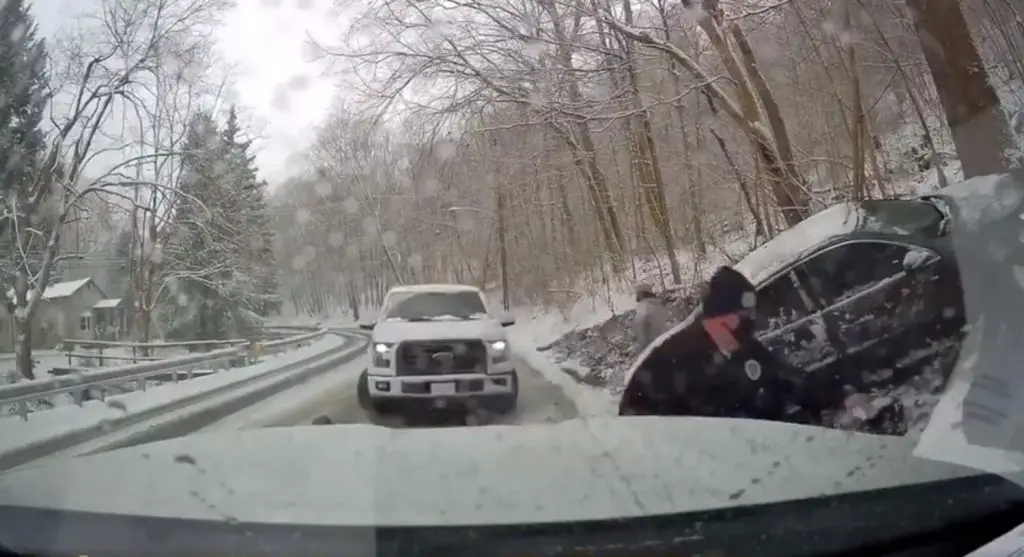 Regardless, we'll be seeing more and more videos like this as winter weather continues to pummel a good portion of the U.S. So let this serve as a reminder to slow down and take things a little easier than normal.
We'll have more crazy videos like this to share soon, so be sure and subscribe to Ford Authority for the latest Ford F-Series news, Ford F-150 news, and continuous Ford news coverage.