The Ford F-150 Lightning, particularly the second-generation model, was known for being one of the fastest pickups of its era. That model came along for the 1999 model year, featuring a supercharged 5.4L modular V8 that was rated at 360 horsepower and 440 pound-feet of torque (raised to 380 horsepower and 450 pound-feet in 2001). In 2003, the Ford F-150 Lightning was declared the world's fastest production truck, but how does it hold up today, nearly two decades later?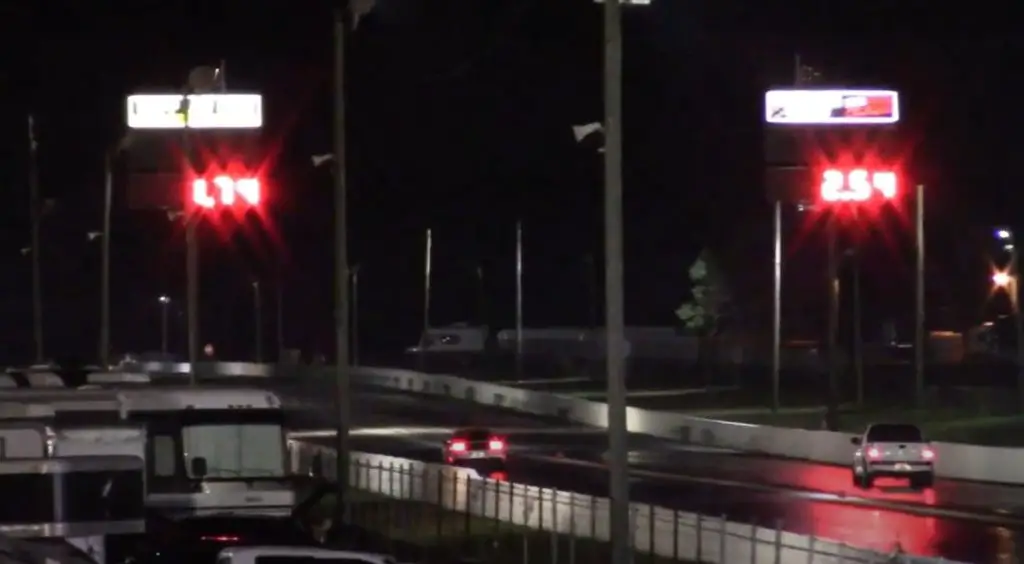 The answer is, well, pretty good, as we can see in this video. Things don't get off to a great start, however, as the Lightning squares off against a newer Ford Mustang. Granted, this one is powered by Ford's 2.3L EcoBoost I-4, but it still produces an impressive 310 horsepower and 350 pound-feet of torque, and it weighs far less than the pickup.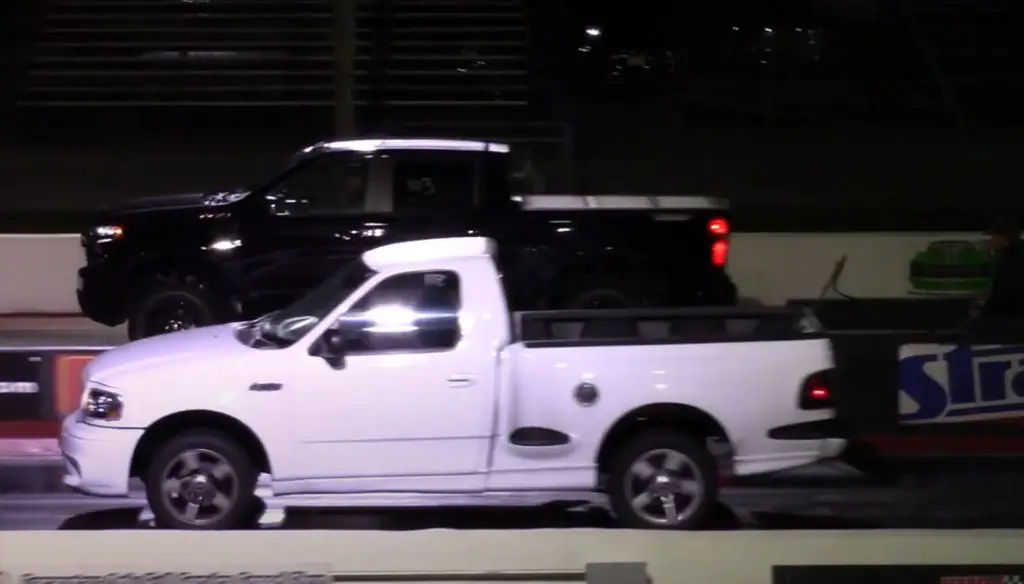 That formula translates into an easy win for the pony car, which isn't terribly surprising. The Mustang runs a 12.34-second quarter-mile, while the F-150 lags behind with a 14.14-second pass. Next, the Lightning lines up against a more relevant foe – a brand new Chevrolet Silverado. It's unclear which GM engine lies under the hood of this pickup, but it clearly needs a bigger one.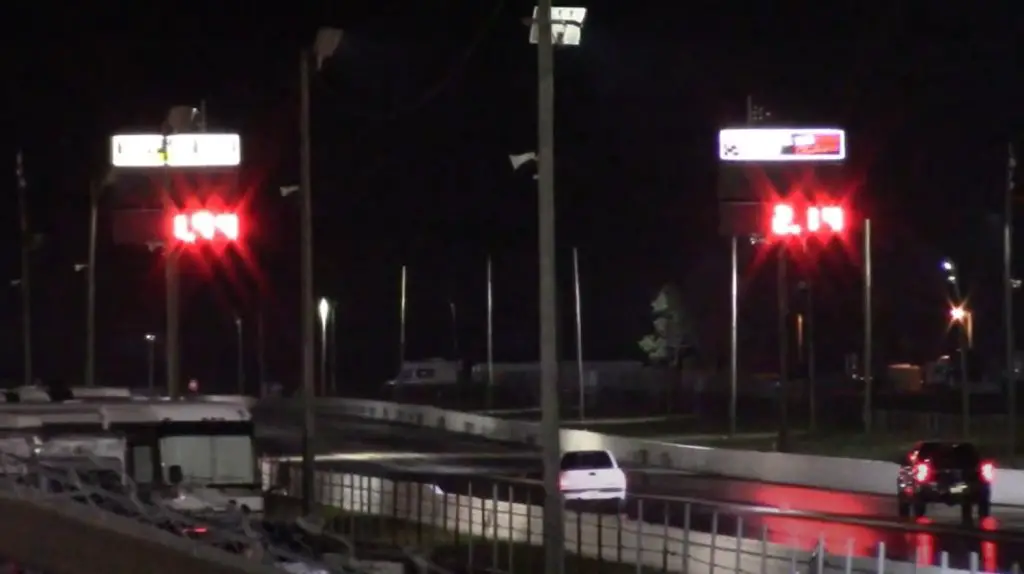 In the battle of old versus new pickups, the Lightning handily wins this one, running a much better 13.46-second pass compared to the Silverado's 14.21-second jaunt. Not too shabby for a truck this old, even if it does weight quite a bit less than the crew cab, four-wheel-drive Chevy.
And if the Lightning owner was so inclined, they could easily extract considerably more power from their pickup, as we've seen many examples of in the past. But even in presumably stock form, it appears that SVT's classic creation is still holding its own out there on the drag strip.
We'll have more cool videos like this to share soon, so be sure and subscribe to Ford Authority for the latest Ford F-Series news, Ford F-150 news, and continuous Ford news coverage.