If the Ford F-150 Raptor is known for one thing, it's the truck's incredible off-road prowess. But like everything else in life, it can be made even better with the right selection of parts. For most, that means suspension upgrades, bigger tires, or maybe a tune and exhaust. But for YouTuber Westen Champlin, that means building a Ford F-150 Raptor with tank tracks.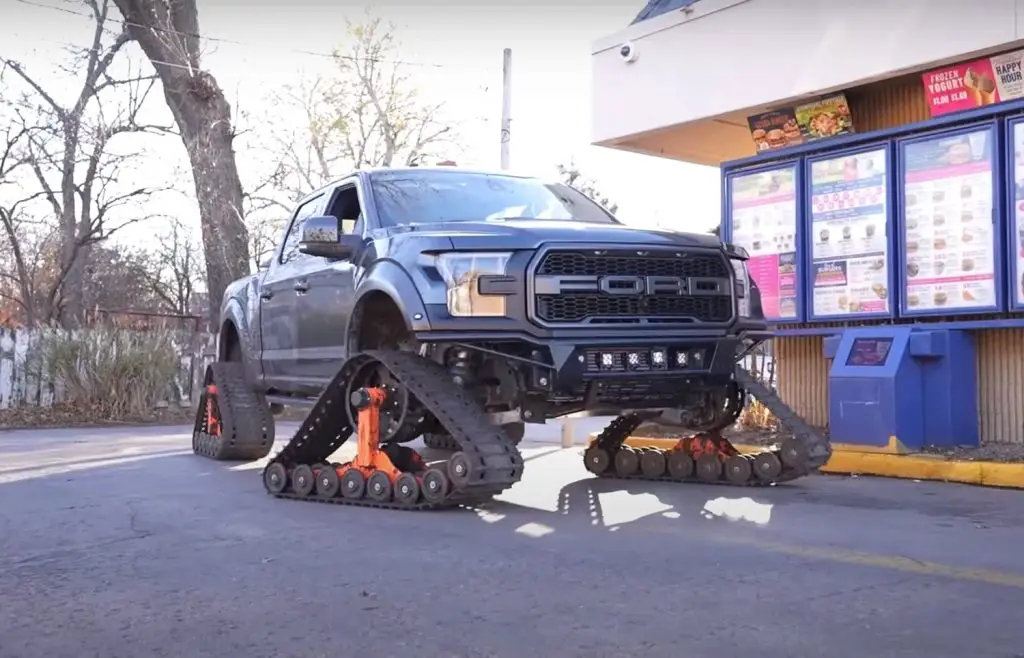 And if anybody's going to build an F-150 Raptor with tank tracks, it's Champlin. After all, this is the same guy that stuffed a giant diesel engine in his Ford Mustang and then fed it ridiculous amounts of boost to see how fast it could cover the quarter-mile. This young man was born to entertain with his antics, and this latest project is definitely entertaining, to say the least.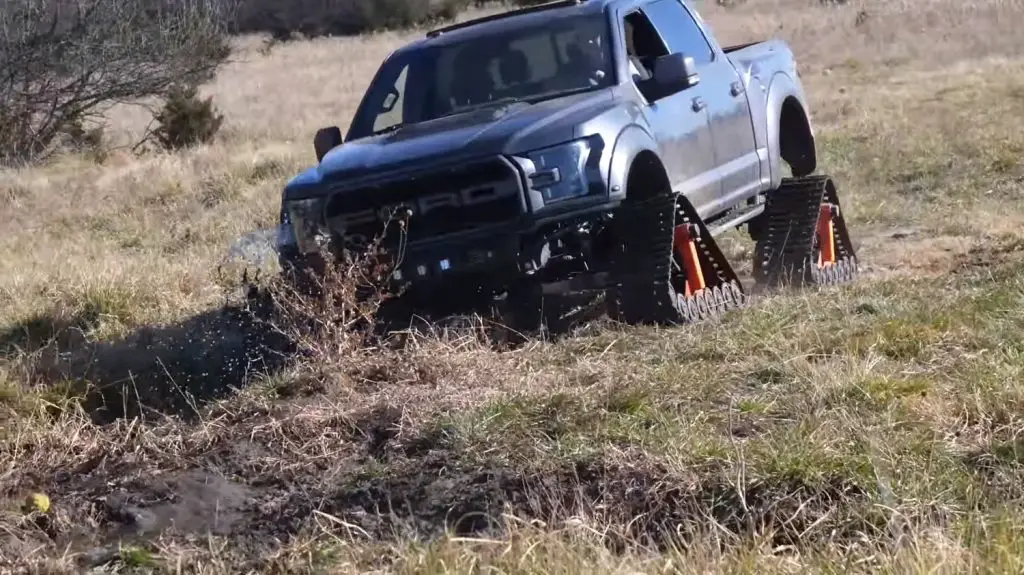 Champlin's original plan was to bolt up these tank tracks and drive the truck up a mountain in the snow, but there's just one problem with that. He lives in Kansas, and it's 72 degrees. So he drives it around town instead, and needless to say, every single person that sees it is in awe.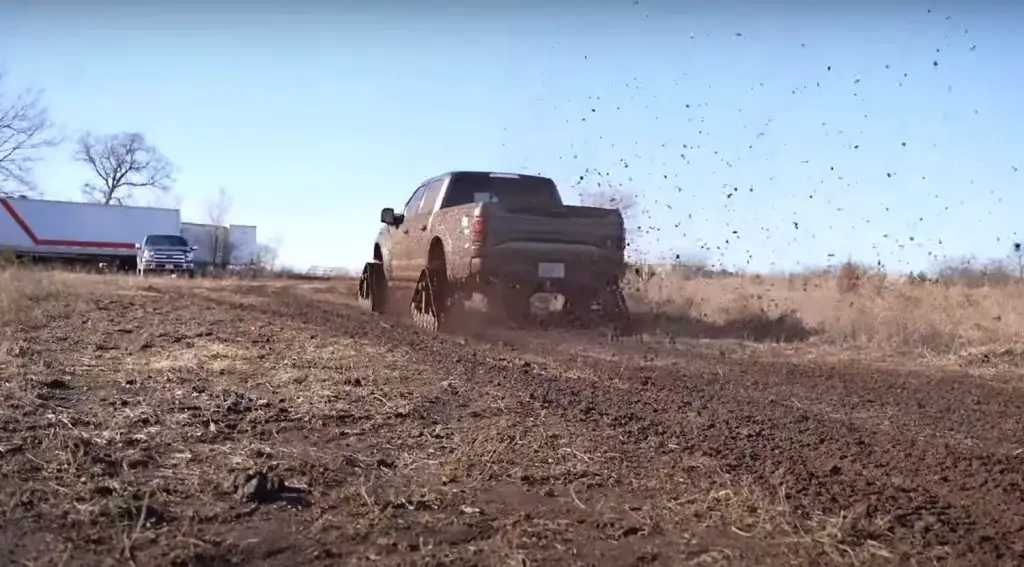 People just want to ask questions about the Raptor and take pictures of it, which is understandable. Even a police officer Champlin encounters is more interested in recording the truck than figuring out if it's street legal.
Out on the dirt, the F-150 Raptor with tracks certainly looks like it can take on pretty much any terrain at high speed. Plus, Champlin is more than a little excited by his creation, and who can blame him? We'd be every bit as giddy if we had an awesome machine to sling around like this, and the fact that it's an attention magnet only adds to that experience.
We'll have more cool videos like this to share soon, so be sure and subscribe to Ford Authority for the latest Ford F-Series news, Ford F-150 news, F-150 Raptor news, and ongoing Ford news coverage.