Engine builders are only beginning to explore the limits of Ford's new (and potentially underrated) 7.3L Godzilla V8, which is already available as a crate engine. But Ford Performance is working on a host of new parts for the crate version of the Godzilla that will make it even easier to stuff it in a variety of vehicles, too. And, perhaps even more exciting, the automaker is also working on a more powerful variant of the big cubic-inch pushrod mill it calls "Megazilla."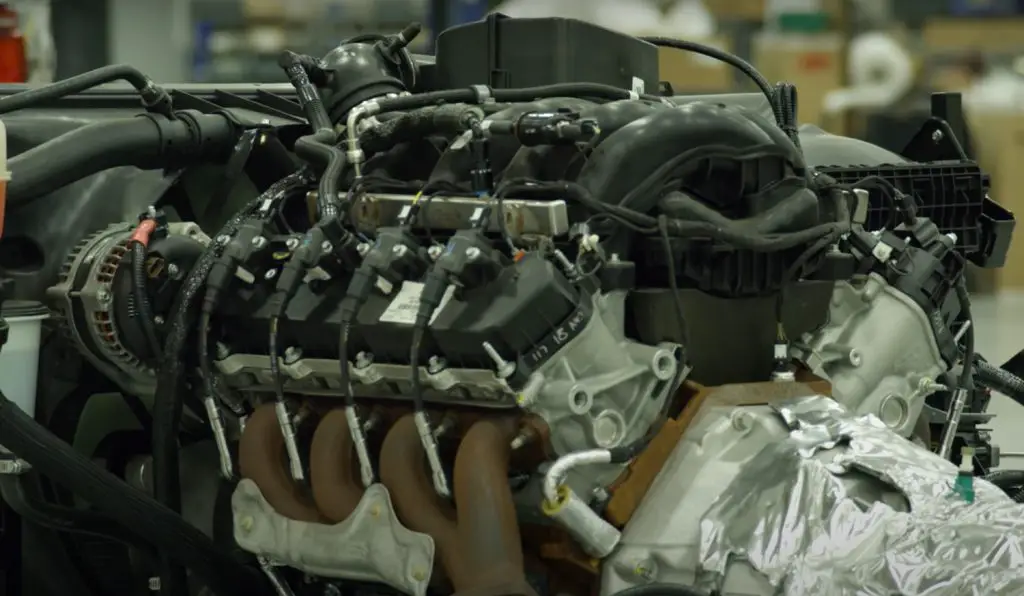 In this video, Ford Performance talks a bit about what makes the Godzilla so special as well. That list includes its cast-iron block, aluminum cylinder heads, composite manifold, 446 cubic-inch displacement, and old school pushrod design.
Currently, Ford is working on a new control pack for the Godzilla, which will allow buyers to stuff it in anything and get it running with ease. That means all sorts of Ford Mustang models, Ford F-150 pickups, older Ford Bronco models, and pretty much anything else. The control pack comes with a throttle body, air box assembly, PCM, and all the wiring required to make it work.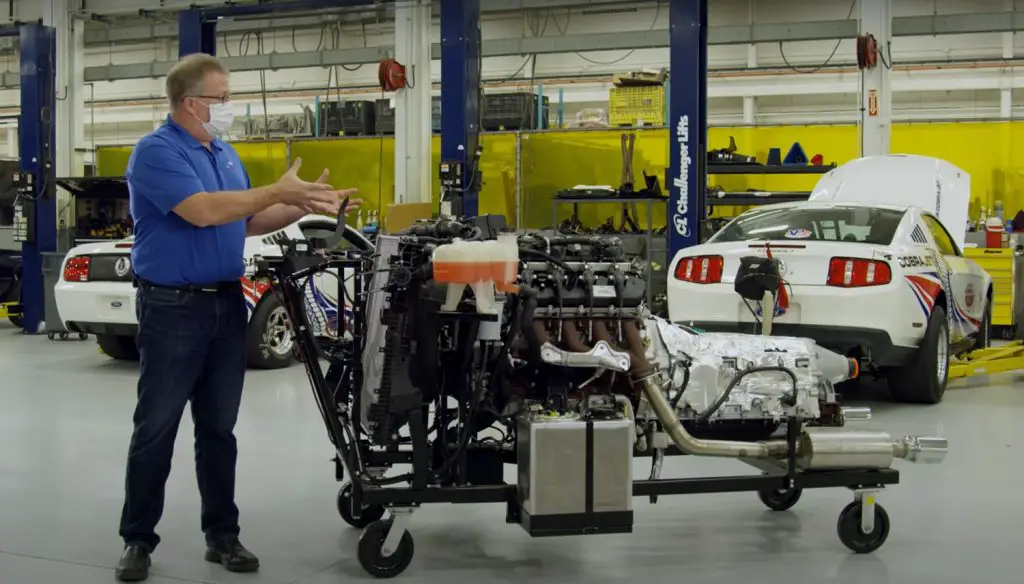 The engine will also come with a base calibration to get things running, but Ford knows that many customers will opt for a custom tune. The initial control pack will be calibrated for use with an automatic transmission, but Ford is also working on developing a manual transmission version, which is great news for enthusiasts who prefer to row their own gears.
In addition to the control pack, Ford is also working on a complete FIAD system for the Godzilla with an air conditioner add-on, and it's going to sell the block, cylinder heads, crank, gasket kit, and hardware kit separately for those that prefer to build their own engine from the ground up.
Finally, Ford shared a few scant details on the new Megazilla version of the Godzilla, which it says will produce more power than the existing gas 7.3L mill, which is rated at 430 horsepower. However, it stops short of sharing any other information on this exciting project, at least for now.
We'll have more on these new offerings as soon as it's available, so be sure and subscribe to Ford Authority for continuous Ford news coverage.