The 2021 Ford Mustang Mach-E is the automaker's first-ever all-electric mass-production vehicle, and it's a pretty high-tech one to boot. Regardless, many of us pine for the good old days of carbureted V8 engines, manual transmissions, and supreme style. Thus, perhaps it isn't a huge surprise that Ford was apparently planning on selling a Mach-E woodie graphics kit via its accessories catalog.
The Mach-E woodie graphics kit was listed for sale for a short period of time here, but has since been deleted, though Mach-E Club was able to grab screenshots before that happened. Why the kit disappeared is anyone's guess, but we sure hope the automaker brings it back. While the kit won't turn a Mach-E into a traditional woodie, per se, it does consist of a woodgrain hood cowl sticker, side rocker stripes, and a rear graphic.
While it's admittedly pretty hilarious, we aren't so sure this Mach-E woodie graphics kit would have been a hot seller, since the 1970s and 1980s were a long time ago. It almost makes us wonder if Ford is also planning on making a virtual 8-track for the Mach-E's giant infotainment screen, or perhaps some shag carpeting to fit the cabin. Throw in a hood ornament, 8-ball shift knob, and puke green paint, and we're definitely in.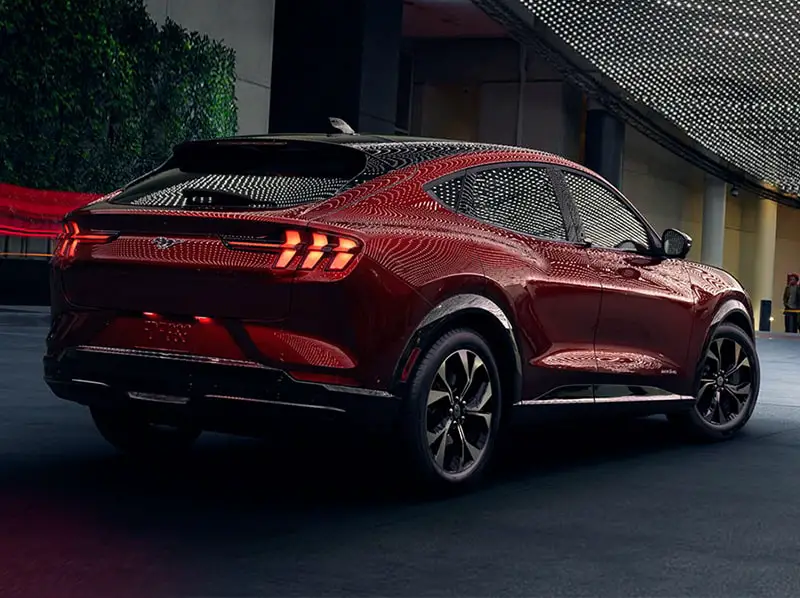 Perhaps someone at Ford realized what was happening and pulled the plug on this amazing Mach-E woodie upgrade, or maybe it was intended to be an April Fool's joke of some sort. Either way, it looks like those looking to add a retro touch to their EV crossover might have to go the custom route, or at least wait a little bit longer. But somehow, we doubt that people will be lining up to add fake wood to their new rides.
We'll have more on the Mach-E very soon, so be sure and subscribe to Ford Authority for more Mustang Mach-E news and ongoing Ford news coverage.