There was a time when most people washed their own cars, typically on the weekend on nice sunny days. These days, however, a lot of people tend to work long, crazy hours and simply don't have the time or energy. Many go to automatic car washes for these reasons, but those generally don't do a great job and tend to scratch up paint. So when a group of South African entrepreneurs had an idea to start their own mobile car washing service recently, Ford Performance stepped in to help.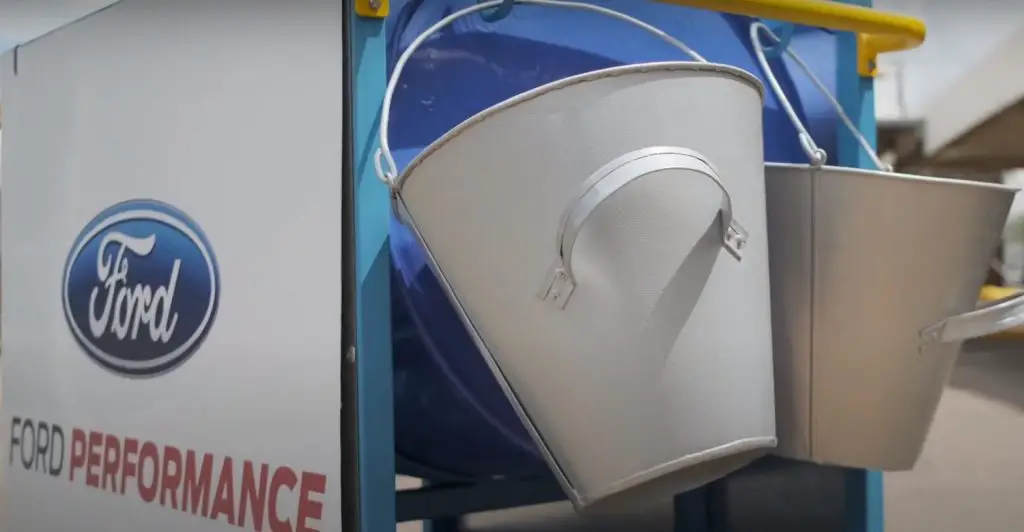 The entrepreneurs had the idea to wash cars for the employees of the Ford Silverton Assembly Plant in Pretoria, but there was just one big problem – it's a huge parking lot, and that makes it quite laborious to haul around all of the necessary car washing supplies. Ford engineer Shaun Horsford realized that the automaker could step in and assist, so he petitioned Ockert Berry, VP Operations at Ford Motor Company of Southern Africa (FMCSA), to help.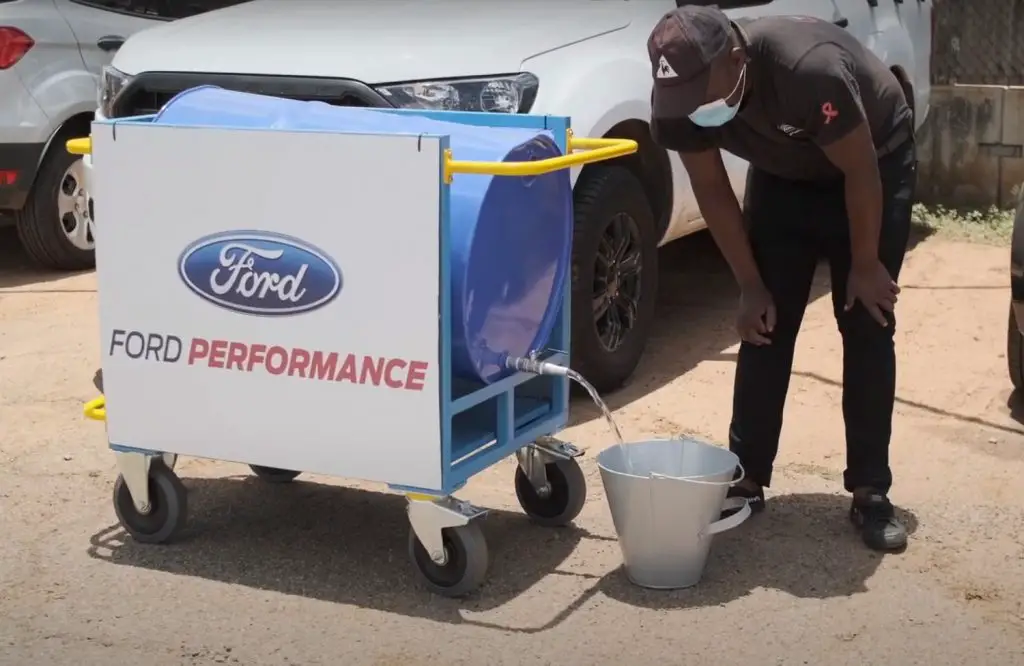 Berry agreed, and the solution was this – the Ford Performance car wash trolley. With the help of a contracted fabricator, FMCSA commissioned the construction of four of these special carts, which are decked out in Ford Performance livery for good measure. Each one carries roughly 53 gallons of water, but the carts were designed to be easy to maneuver and even have foot-operated brakes.
Made from lightweight materials and with a rear-steering setup, these Ford Performance car wash trolleys are reportedly pretty easy to move around Silverton's massive parking lot. Plus, it saves the car washers a ton of time walking back and forth to refill their water buckets. It may seem like a small gesture, but this gift helps out a group of hard-working folks tremendously, and that makes it a worthwhile endeavor for certain.
We'll have more cool videos like this to share soon, so be sure and subscribe to Ford Authority for around-the-clock Ford news coverage.