The year 2020 hasn't been the greatest for most folks, but for Blue Oval enthusiasts, it's been fairly solid. This year, we've seen the reveal of a whole slew of interesting new products, including the all-new 2021 Ford F-150, 2021 Ford Mustang Mach-E, and of course, the return of the iconic 2021 Ford Bronco. So now, as we get ready to ring in the new year, Ford has blessed us with some pretty cool, previously unpublished vintage Bronco pics, which it has also recreated with the 2021 Bronco.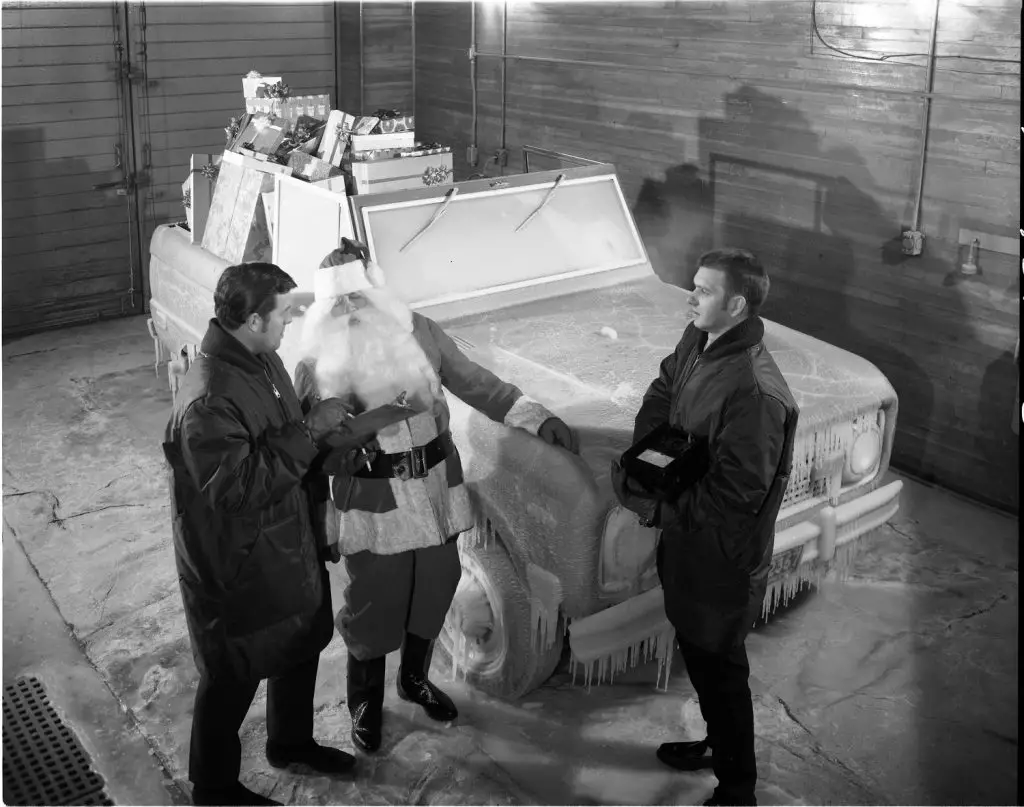 Ted Ryan, Ford's heritage and archives manager, recently came across an unpublished set of first-gen Ford Bronco pictures that were taken on November 4th, 1968, while digging through the Ford Archives. It was on that day when Santa Claus stopped by the automaker's headquarters in Dearborn, Michigan, to check out Ford product development's cold room labs to ensure that the Bronco was capable of handling the tough conditions he subjects his vehicles (ahem, sleigh) to.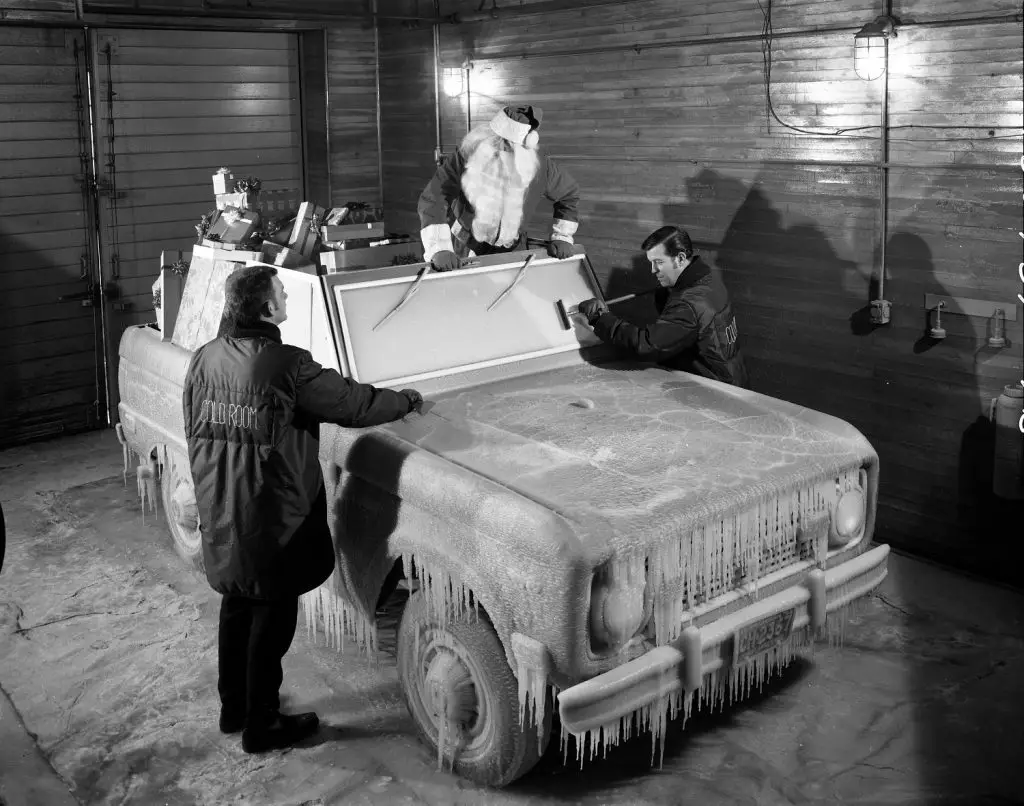 Based on Ryan's research, it appears that these cold room testing photos were originally shot to use in Ford World, a bi-weekly internal newspaper about products and associates. However, they were never used, and have sat in the archives for decades – until now.
Now, not only is Ford sharing these cool vintage pictures with us, but it has also taken the time to recreate them, using the 2021 Bronco. This time, Santa is back in the cold room, checking out a Race Red 2021 Bronco two-door Outer Banks equipped with the Sasquatch Package, brush bar, and Heavy Duty Modular Front Bumper.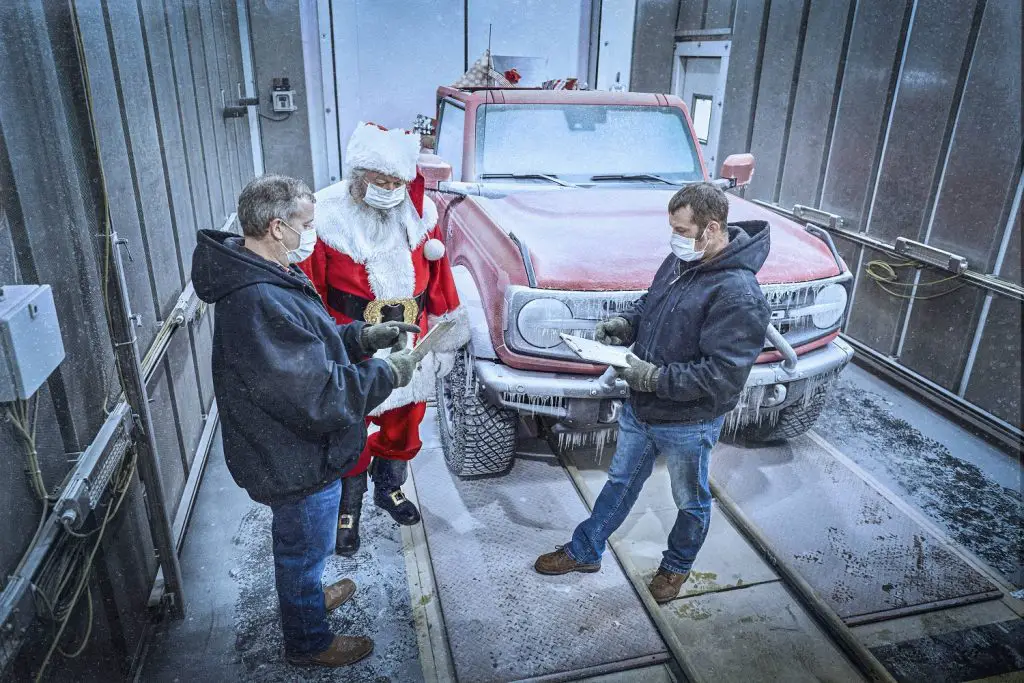 We imagine that just like in the original pictures, Santa was quite impressed with his findings. After all, who wouldn't rather cruise around the globe in a Ford Bronco instead of some uncomfortable sleigh pulled by reindeer?
We'll have more on the Bronco very soon, so be sure and subscribe to Ford Authority for more Ford Bronco news and around-the-clock Ford news coverage.