Since it was revealed back in August, much ado has been made about the 2021 Ram TRX and how it compares to the current Ford F-150 Raptor. However, that really isn't a fair comparison, even though the TRX was obviously designed to compete directly with the Raptor, as there's about a 250 horsepower difference between them. Thus, Throttle House thought it might be more prudent to line up a Shelby F-150 Super Snake against the TRX for both a traditional drag race and a roll race.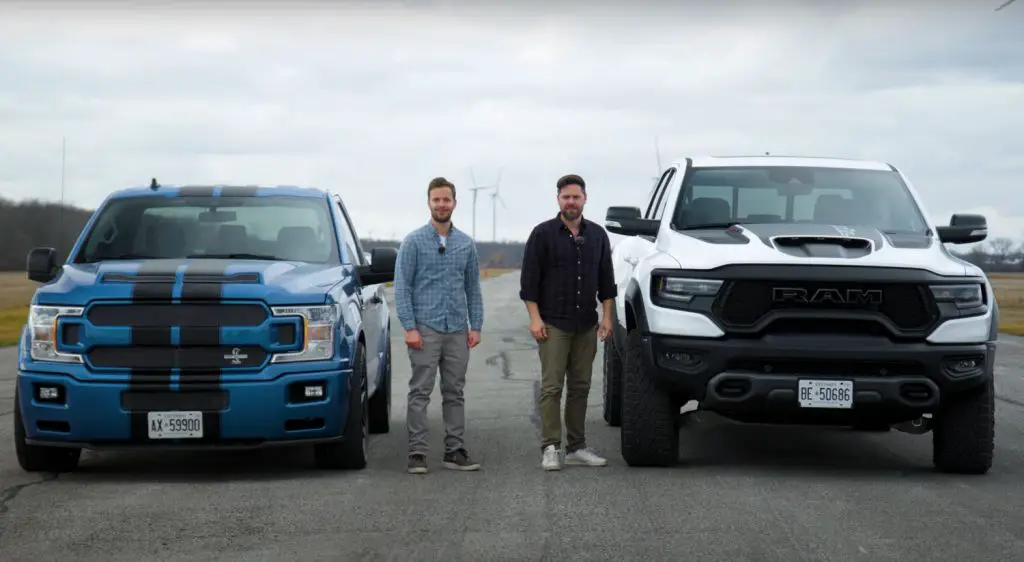 On paper, this is a pretty fair matchup. The TRX comes equipped with FCA's 6.2L supercharged Hemi V8, which produces 702 horsepower and 650 pound-feet of torque. Backed up by an eight-speed automatic transmission, the automaker says that its Ram on steroids will do 0-60 in 4.5 seconds and the quarter-mile in 12.9 seconds at 108 mph.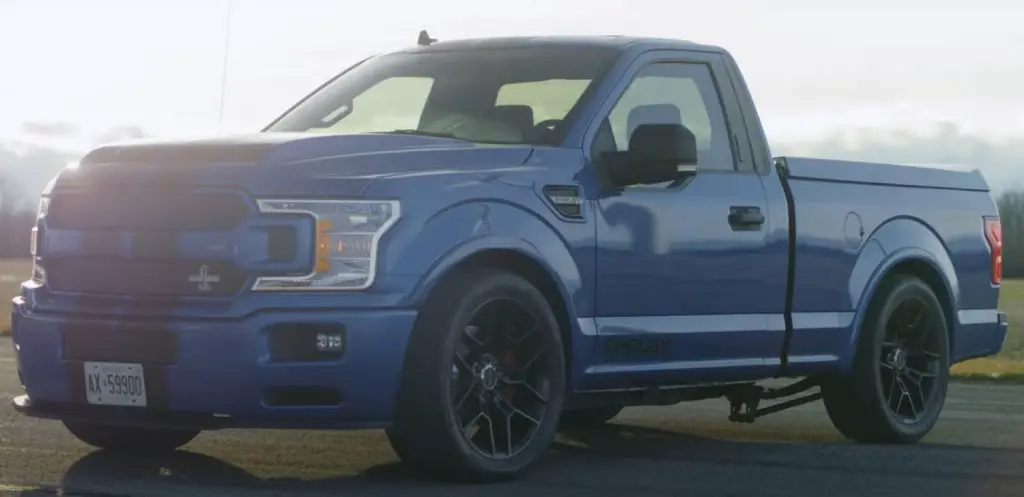 On the other side, the Shelby F-150 Super Snake is equipped with a supercharged 5.0L Coyote V8 that produces 770 horsepower, which flows through Ford's 10-speed automatic transmission to help the Super Snake blaze from 0-60 in just 3.45 seconds and 0-100 in 8.3 seconds. That's quite a bit quicker than the TRX, but on-paper stats don't always translate accurately to real-world drag races.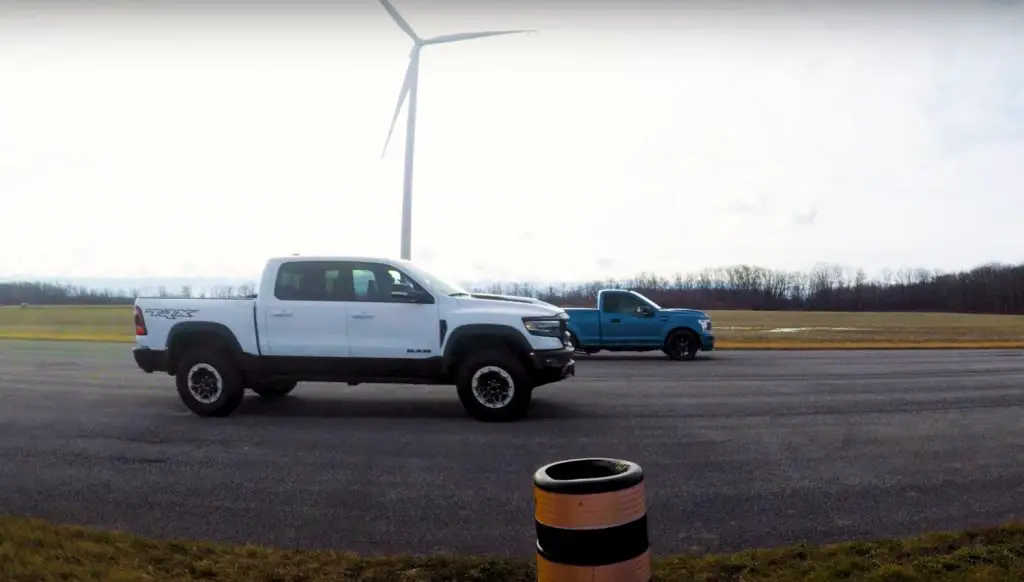 The TRX has one ace in the hold compared to the Super Snake, or any truck ever produced for that matter – it comes equipped with launch control. This is evident as the two pickups leap off the line and the Ram jumps out to an early lead, one that the more powerful Shelby evaporates as the two near the finish line. By the time it's all over, the Ford takes the win by a handy margin.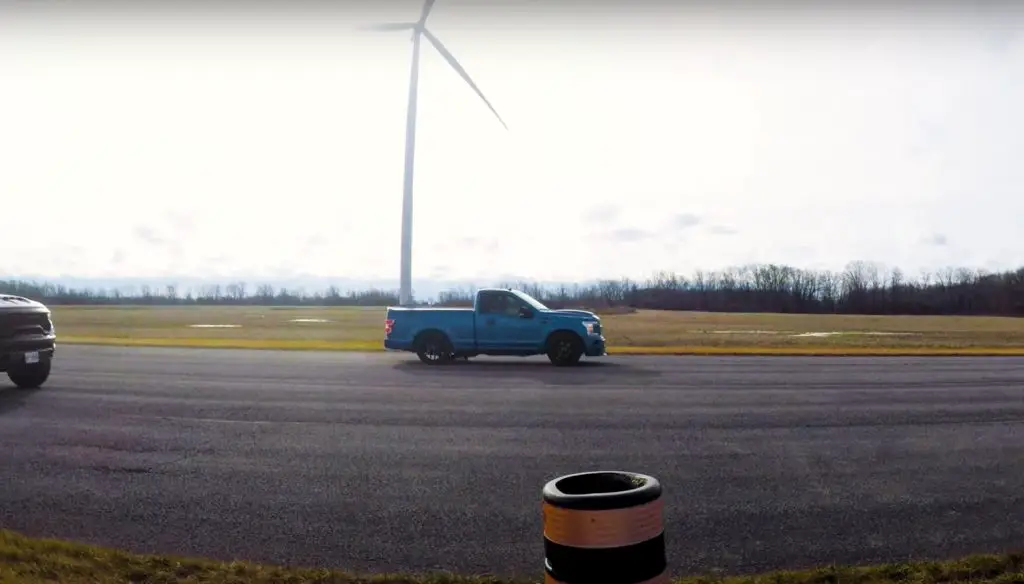 Next up is a roll race, which theoretically should negate the TRX's launch control advantage. And it does, as the Shelby F-150 Super Snake jumps out to an immediate lead and proceeds to simply drive away from the new kid on the block. Granted, the F-150 is a lighter regular cab, but a win's a win, right?
What this video does prove is that even though Ford doesn't make a truck that'll beat the new TRX in a drag race (at the moment, anyway), there's at least one aftermarket, turnkey option that can.
We'll have more cool videos like this to share soon, so be sure and subscribe to Ford Authority for the latest Ford F-Series news, Ford F-150 news, and continuous Ford news coverage.