We'd forgive those that have already forgotten the Ford Windstar, or any mini-van, really. The follow-up to the Aerostar and predecessor to the Freestar is, after all, a vehicle born from a forgettable era, when families wanted boring boxes or egg-shaped vehicles to haul the kids around for whatever reason. However, the driver of this particular Ford Windstar seems to have forgotten something a bit more important than the fact that his van existed in the first place.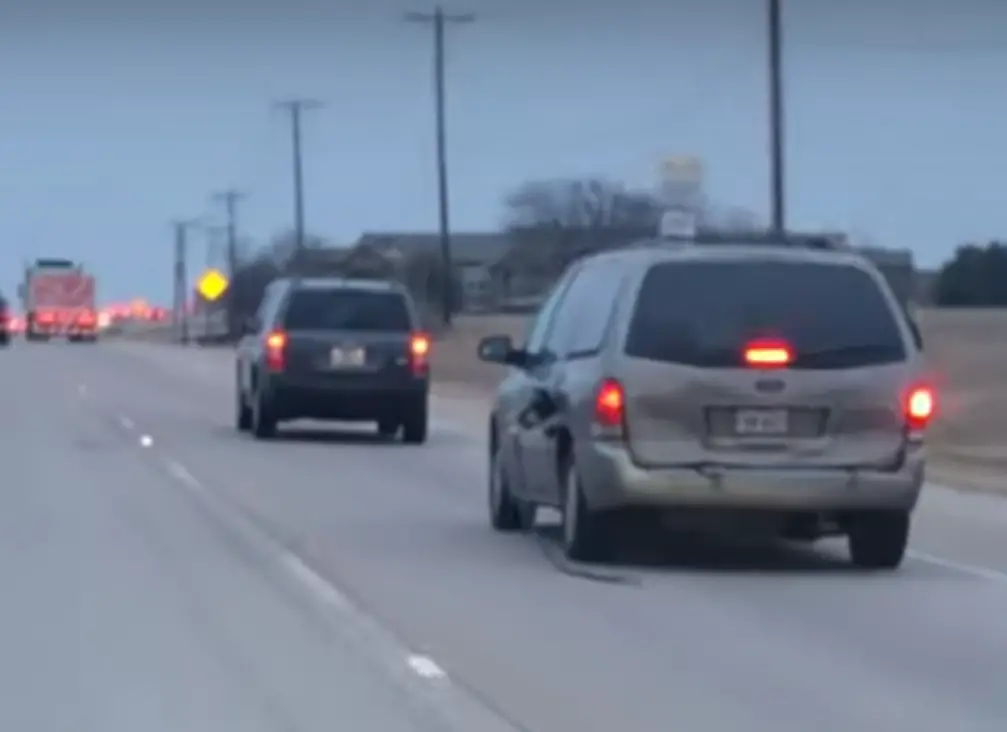 That thing is the fact that they forgot to remove the gas pump handle before heading back out onto the road. Thus, the handle and part of the hose are still dangling from the filler neck while the driver of the van is tooling along, completely oblivious to what happened. We'd like to think this is a rare occurrence, but this isn't the first time we've seen this happen – not by a long shot.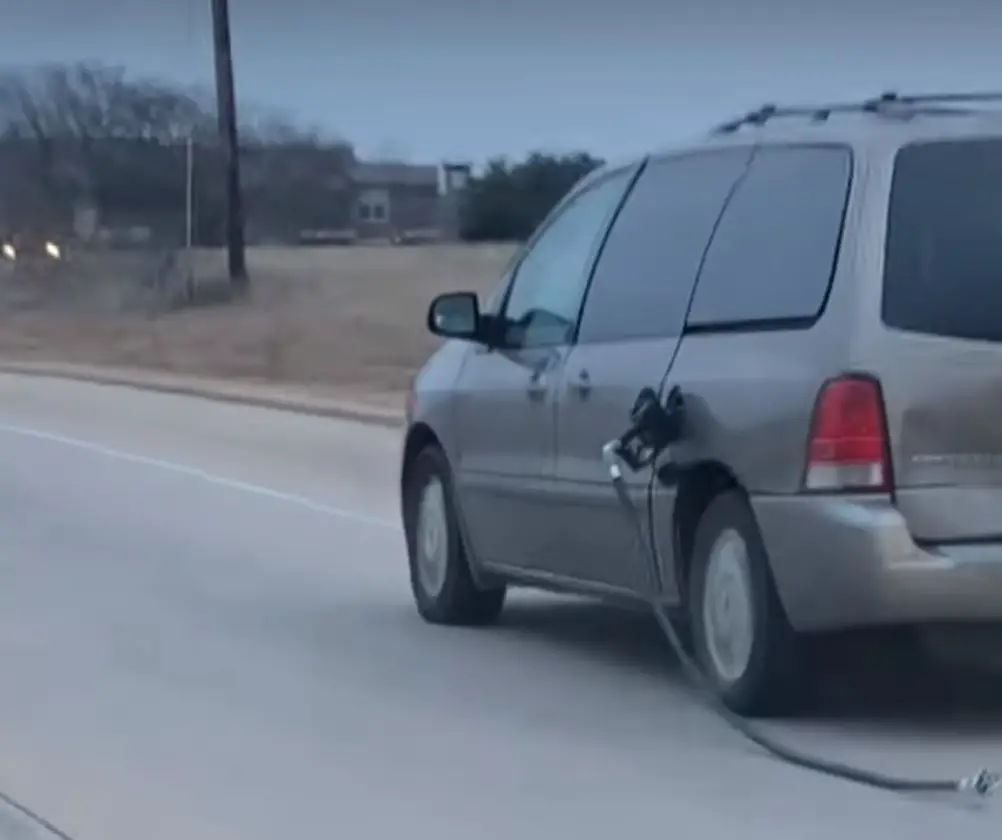 While gas pumps always display warnings against things like using cell phones while refueling or getting back in the vehicle, few ever pay heed to them. With winter setting in across the world, we imagine that the Ford Windstar driver didn't want to stand out in the cold while refueling their sad, heavily-dented ride. Or maybe they just didn't want to be seen standing next to it.
Regardless of how it happened, we're always baffled by these sorts of incidents. We can't imagine how anyone could refuel their vehicle and forget to remove the pump handle, but then again, we live in extraordinary times. Perhaps nothing should surprise us anymore, and yet, the human race continues to find ways to do just that, over and over again.
We'll have more wild videos like this to share soon, so be sure and subscribe to Ford Authority for around-the-clock Ford news coverage.