By now, we imagine that most all of the 190,000+ 2021 Ford Bronco reservation holders have gone to Ford's online configurator and built out their new ride, at least a few times. And that means they're also familiar with the many options already present on the tool. One of the most popular figures to be the Bronco Heavy Duty Modular Bumper, which provides quite a bit of utility to go along with its rugged good looks.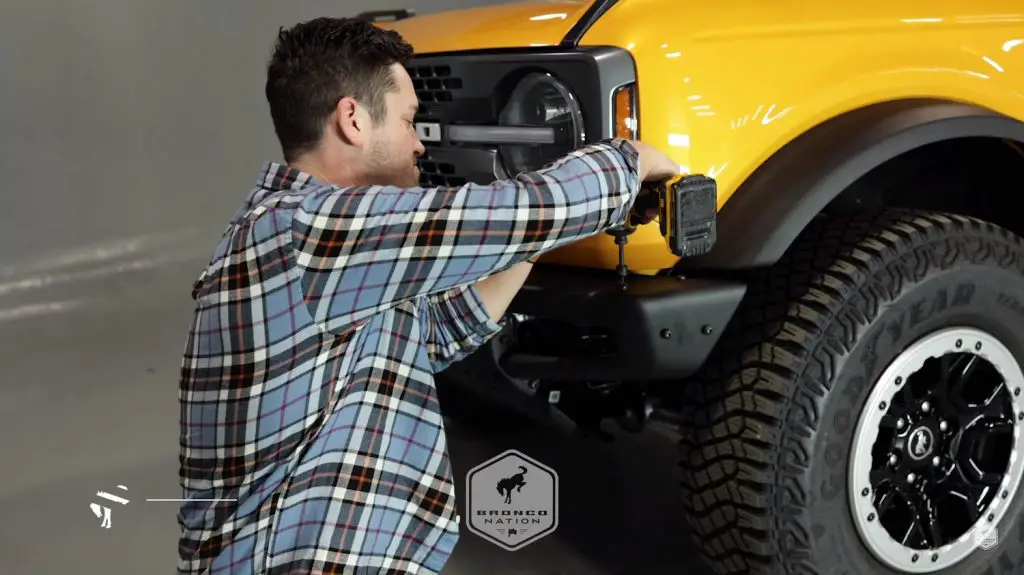 The Bronco Heavy Duty Modular Bumper is optional on Base, Big Bend, Outer Banks, and Wildtrack trim levels, and standard equipment on Black Diamond, Badlands, and First Edition trims. Aside from providing a solid base to mount things like off-road lighting or a push bar, the bumper also allows owners to remove the end caps to provide more clearance for the front wheels while still offering protection for the body panels surrounding the grille.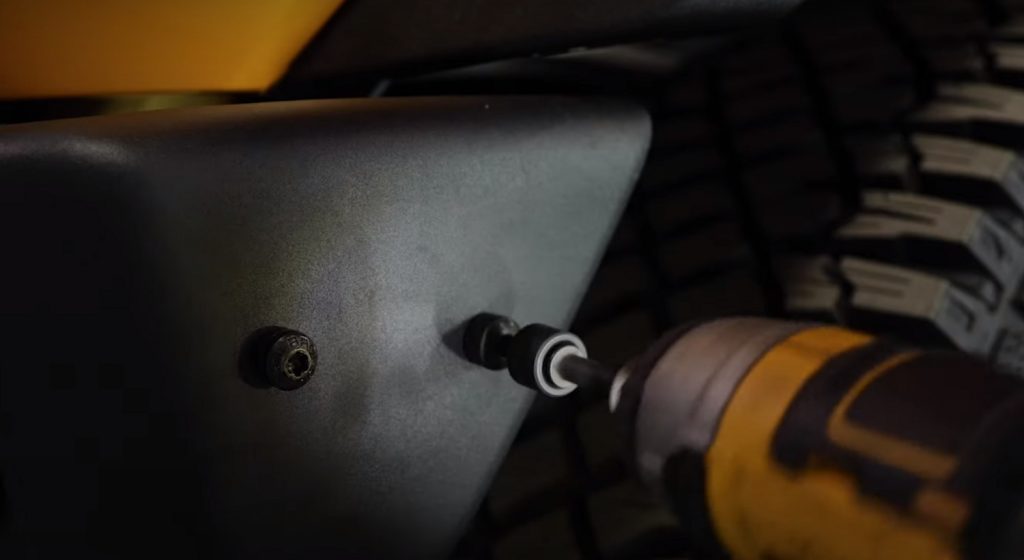 Thankfully, as we can see in this video from Bronco Nation, removing the end caps from the Bronco Heavy Duty Modular Bumper is a quick and easy process, so those out on the trails can dial up a little more clearance whenever it's needed.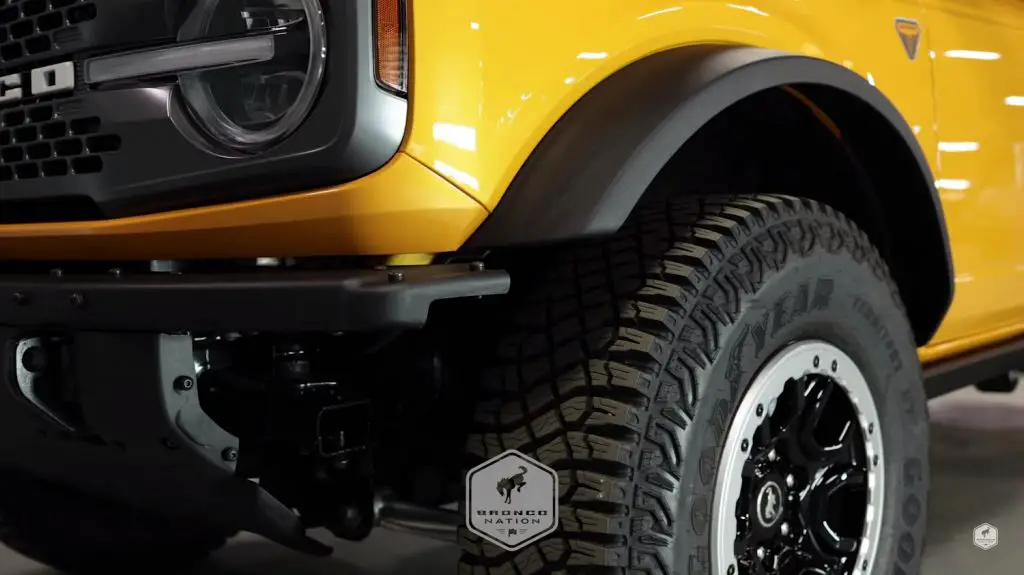 To remove the end caps, owners must first remove two T-30 bolts from the top, two from the side, and three from the bottom. Then, simply pull the caps off. It's quite quick in this video because the host is using a power drill to remove the bolts, but it wouldn't take too terribly long even doing it the old fashioned way – with an appropriate hand tool of any sort.
While it seems silly to even make a video showing a process this incredibly simple, it's nice to know that Ford chose to make the job as quick and easy as possible. And we're certain that lots of Ford Bronco owners will appreciate that when they're out on the trails.
We'll have much more on the Bronco very soon, so be sure and subscribe to Ford Authority for more Ford Bronco news and ongoing Ford news coverage.