Eager to prove the off-road worthiness of the 2021 Ford Bronco Sport, FoMoCo entered three of them in the 2020 Rebelle Rally – a grueling, all-female race – back in October. Despite the fact that the drivers consisted of only two professionals and four novices, the pro team of Shelby Hall and Penny Dale scored a class win at the rally, while all three teams managed to finish the race.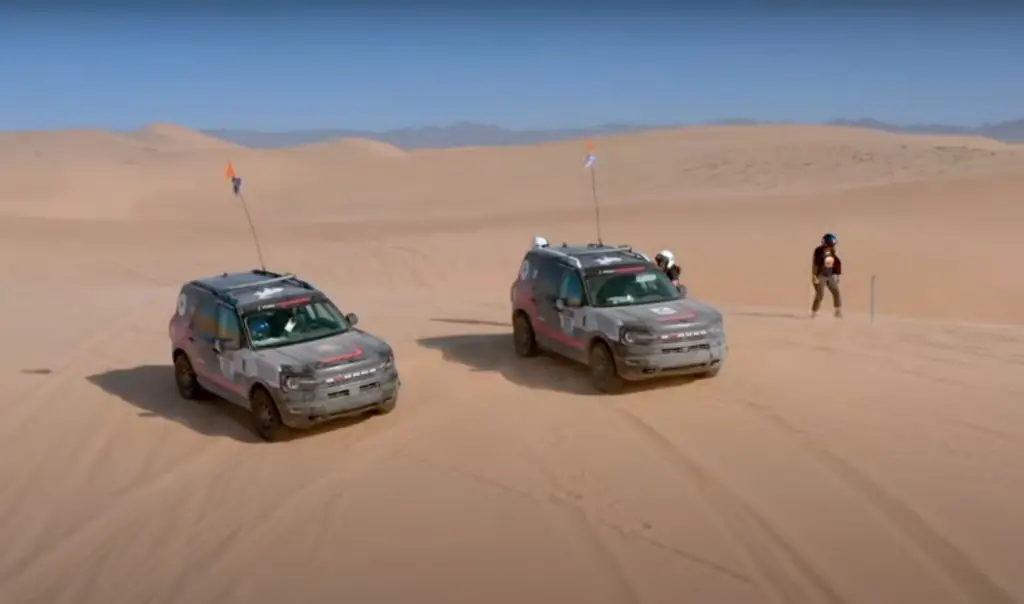 One could argue that the latter feat was the most impressive of the two, considering the fact that these were untested Bronco Sport Badlands prototypes piloted by a group of enthusiasts. Ford apparently thought so as well, because it put together this nifty video to tell the story of Ford Bronco marketing team members Jovina Young and Erica Martin, who nabbed a fifth-place finish at the Rebelle Rally.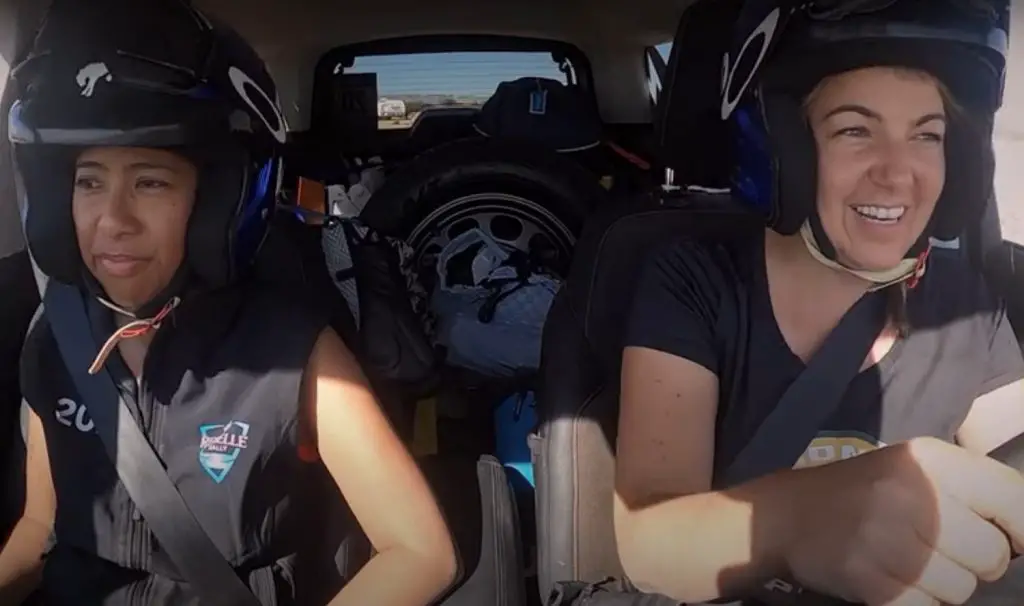 As one might imagine, Ford didn't just give Young and Martin a Bronco Sport and send them out to the desert. Rather, the two did take some off-road training courses at Ford's Romeo, Michigan proving grounds. Regardless, nothing could really prepare them for the actual race, which starts near Lake Tahoe, Nevada, and ends at the Imperial Sand Dunes in California, ultimately spanning more than 1,200 miles. Even better, participants can only navigate the old fashioned way – with a compass, provided maps, and a roadbook – no GPS allowed.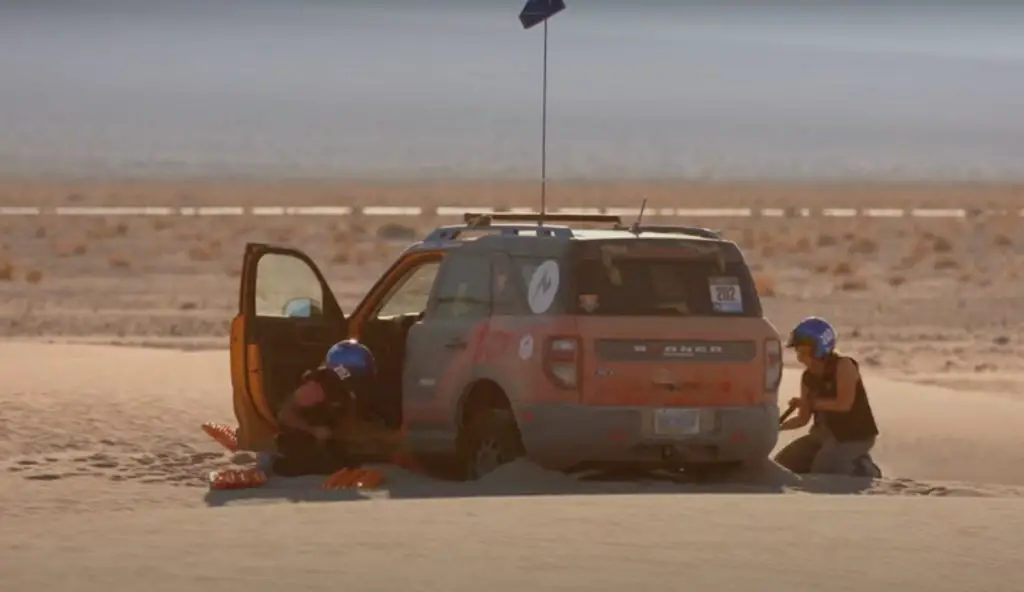 The two persevered, however, and were admittedly a bit shaken up by how rough the actual race was, in addition to how incredibly tough the Bronco Sport proved to be. They did do some damage to the crossover after driving too fast over some rough terrain and causing a transmission fluid leak, but that was soon fixed and they were back on their way.
The two managed to push on and finish the race, and they admittedly learned a lot from the experience. Now, the question is – will they give it another go next year and use what they've learned to push for a win?
We'll have more on the Bronco Sport very soon, so be sure and subscribe to Ford Authority for more Ford Bronco news, Bronco Sport news, and 24/7 Ford news coverage.