It's no secret that vehicle infotainment screens continue to get bigger and more feature-rich with each passing model year. It's somewhat reminiscent of the great horsepower race of the 1960s and 1970s, in fact, as every automaker scrambles to one-up each other in that regard. Now, it appears that Mercedes-Benz is getting ready to trump everyone with its forthcoming MBUX Hyperscreen, which will appear as an option in the brand's new electric flagship – the EQS sedan.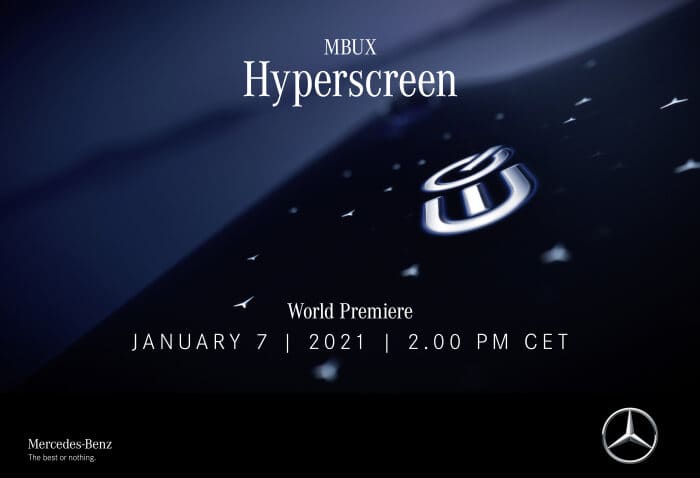 Mercedes just teased its forthcoming MBUX Hyperscreen, with a full reveal to follow on January 7th, ahead of this year's Consumer Electronics Show, which takes place virtually from January 11th-14th. The German automaker hasn't yet shown us a picture of this curved screen but says that it will span the entire width of the EQS's interior, which will make it truly massive by anyone's standards.
The giant MBUX Hyperscreen will feature displays not only for the driver, but also the passenger, which isn't unprecedented, but still relatively rare in today's automobiles. While Mercedes didn't reveal any details about its new display, we presume that it will show off all sorts of information, including everything from instrumentation to navigation, entertainment, and HVAC controls, as previewed in the brand's Vision EQS concept.
As of right now, neither Ford nor Lincoln has anything in its portfolio that can quite compare to the Hyperscreen. It is worth noting that The Blue Oval is slowly moving toward larger and larger infotainment screens, however. The automaker's latest SYNC 4 system is available on optional 12-inch screens in the 2021 Ford F-150 and 2021 Ford Bronco.
Meanwhile, the 2021 Ford Mustang Mach-E also comes equipped with a giant 15.5-inch display that even has a "fake" knob. That same screen was also spied in a 2022 Ford Expedition prototype that we reported on back in November, signaling that it might wind up in a variety of future Ford products.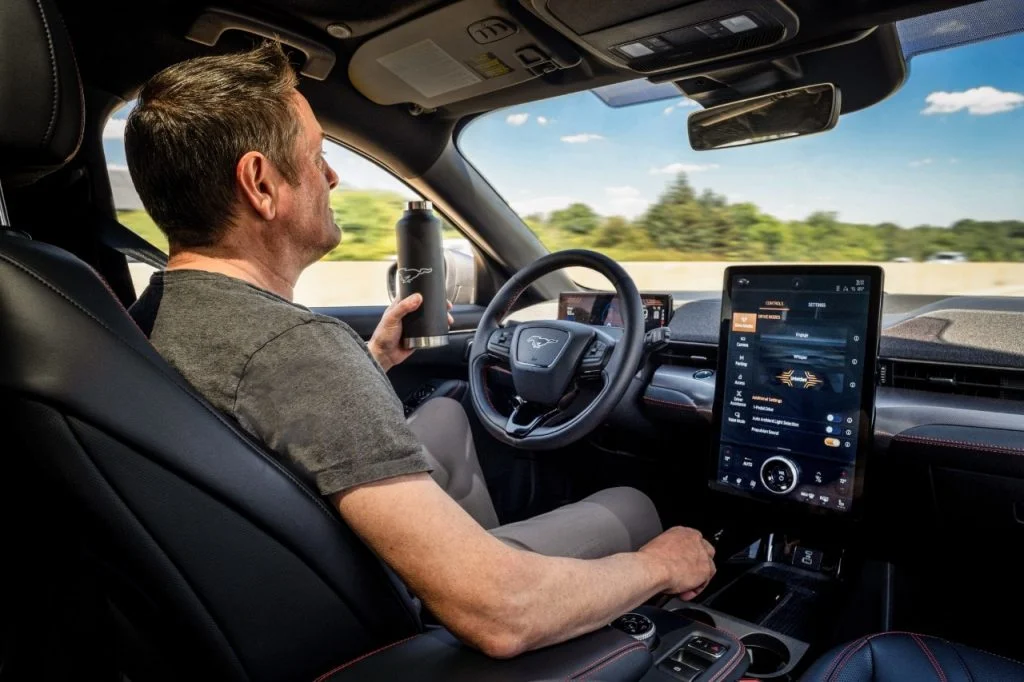 Currently, the 2021 Lincoln Nautilus boasts the largest screen in the luxury brand's lineup with a 13.2-inch unit. It's a safe bet that these larger screens will make their way to more than one Lincoln product in the future, however, likely sooner rather than later.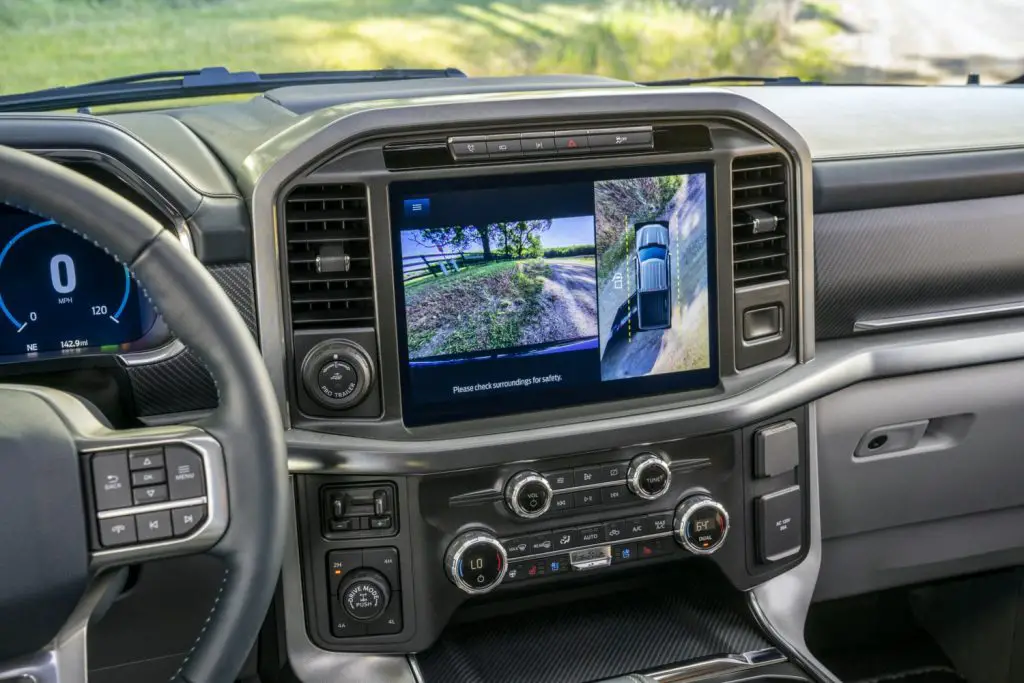 One thing's for sure – vehicle screens aren't going to get any smaller, and it looks like Mercedes is poised to take this trend to an entirely new level with the new EQS.
We'll have more on the Hyperscreen and everything Ford's competition is working on soon, so be sure and subscribe to Ford Authority for around-the-clock Ford news coverage.