As the 2021 Ford Mustang Mach-E begins to reach dealerships, we'll undoubtedly be seeing more and more of Ford's first-ever ground-up all-electric production vehicle. But before that happens, Ford CEO Jim Farley was able to stop by Jay Leno's Garage and give the comedian and car fanatic an up close and personal look at the new Mach-E.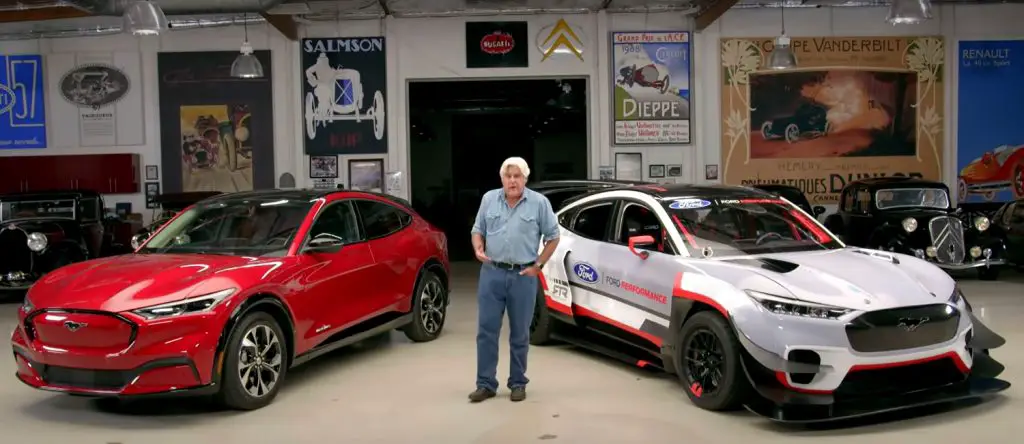 Interestingly, the two kick off their conversation by discussing Ford's decision to name the Mach-E a Mustang to begin with, which has caused more than a few enthusiasts to engage caps lock and express their disdain all over the internet. But as Farley is quick to point out, the Mustang name holds a certain prominence with buyers, and producing an electric version allows the automaker to continue to build the V8-powered Ford Mustang GT for years to come.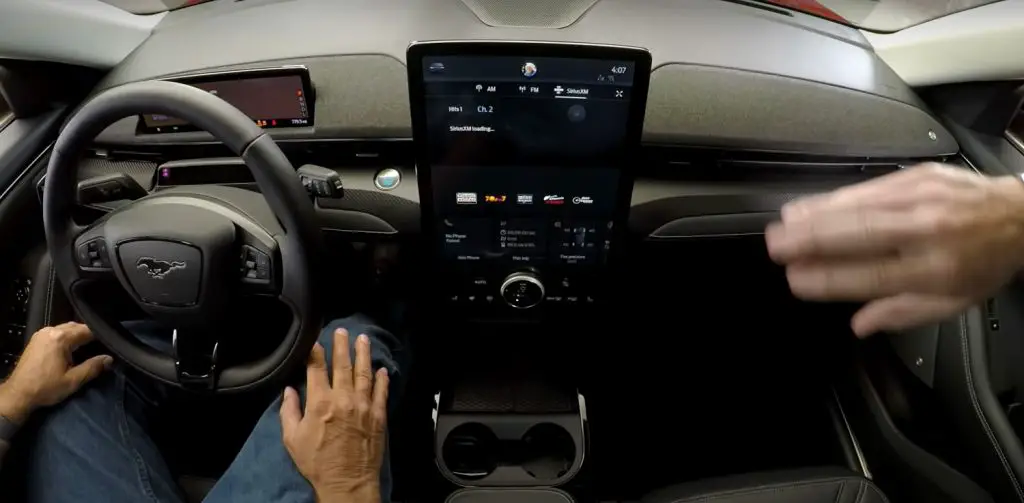 Leno is quick to point out the fact that before ICE power came along, cars got by with steam, so it's likely time for a new powertrain revolution to take place. The duo then begins to explore the details of the Mach-E, starting with its rear- or all-wheel-drive configuration, along with the reduced operating costs electric vehicles offer. But perhaps the most interesting part of the tour relates to the car's interior.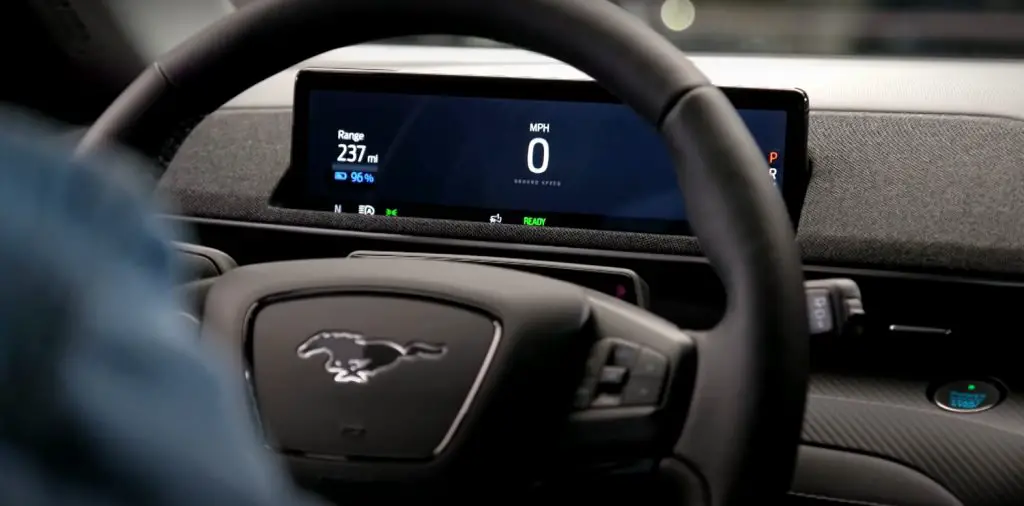 Like Tesla vehicles, the Mach-E is able to pre-heat or pre-cool the interior, and unlike a lot of other EVs, reportedly performs very well in cold weather. Farley also talks at length about how Ford spent a lot of time and engineering effort working to make the EV perform and feel like a Mustang, which is a big part of the reason why they opted for a rear-wheel-drive base layout instead of front-wheel-drive.
Overall, this video provides a very unique and in-depth look at Ford's futuristic, all-electric crossover from the automaker's top boss and perhaps the most notable car collector on earth. And those reasons alone make it well worth the watch.
We'll have more on the Mach-E very soon, so be sure and subscribe to Ford Authority for more Mustang Mach-E news and non-stop Ford news coverage.