In recent weeks, we've seen Ken Block's mighty Ford Mustang Hoonicorn drag race everything from a high-powered donk to a brand new McLaren Senna. And yet, no matter what the Hoonicorn lines up against, it takes it down with no problem. But that's what a 1,400 horsepower, all-wheel-drive race car tends to do, after all – win races.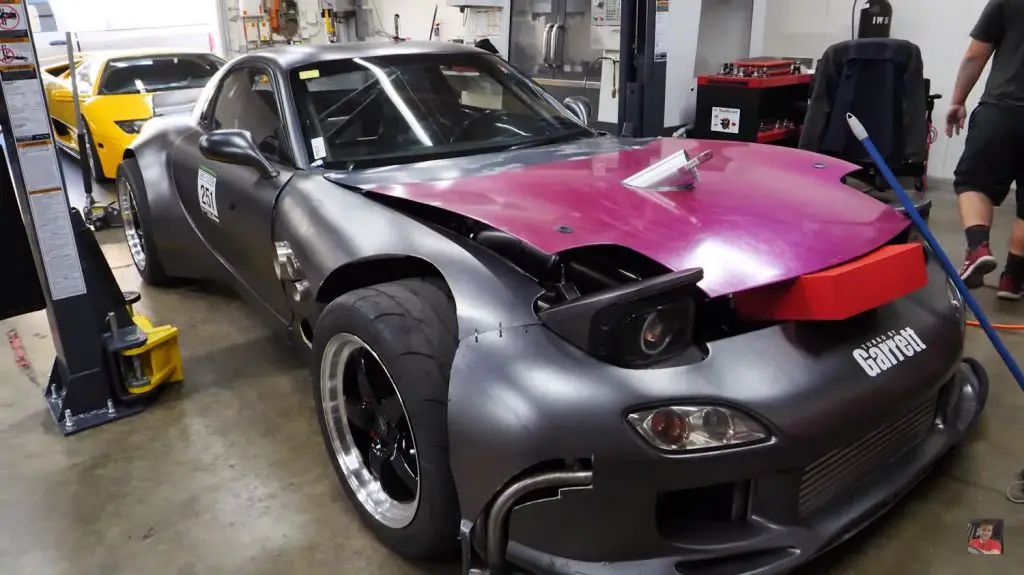 Lately, however, Block has been facing increasingly stiffer competition, including a 1,000 horsepower Audi RS3. That car managed to at least make it a race, but we're betting this wild Mazda RX-7, owned by Rob Dahm, will give the Hoonicorn its closest race to date. Mainly because it's pretty similar to the Mustang, in that it's an all-out race car with insane amounts of power on tap.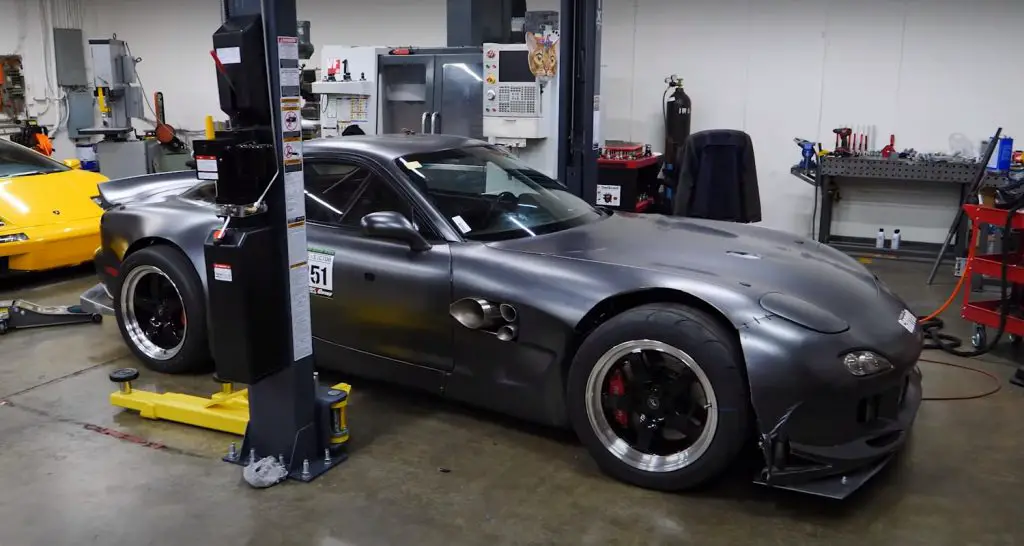 The lightweight sports car rides on a tube frame chassis and is powered by a billet four-rotor engine wearing a gigantic Garrett turbo that helps it lay down a Hoonicorn-equalling 1,400 horsepower. And like Block's favorite ride, it also utilizes a lightning-quick sequential transmission and all-wheel-drive system.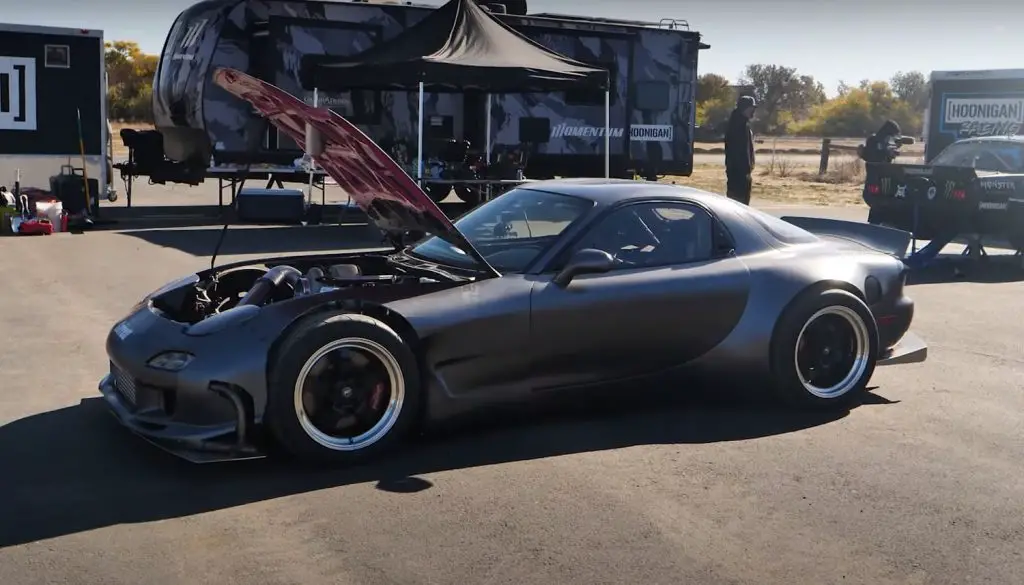 On paper, these two cars are incredibly similar. The only major difference, other than how they make their power, is testing time. While Dahm's build is very much new, the Hoonicorn has been through the wringer many, many times over. It's done everything from slide around suburban Detroit to drag race trophy trucks, and pretty much everything in between.
So which one will ultimately take the win? Well, it's hard to say, but our money has to be on the Hoonicorn at this point since it's currently undefeated. But we'll find out for sure later today when the race between these two amazing machines is posted to YouTube via the official Hoonicorn channel. So be sure and tune in for that, because we're betting it'll be well worth the wait!
We'll have more cool videos like this to share soon, so be sure and subscribe to Ford Authority for more Ford Mustang news and around-the-clock Ford news coverage.