We've provided plenty of photos of next-generation Ford F-150 Raptor prototypes testing in recent weeks, most of which also revealed quite a few clues as to what we can expect from the latest version of Ford's ultimate off-road pickup. But now, a member at the F-150 Gen 14 Forums has posted a very revealing "body-in-white" next-gen Ford F-150 Raptor photo, along with a CAD drawing of the pickup's front end.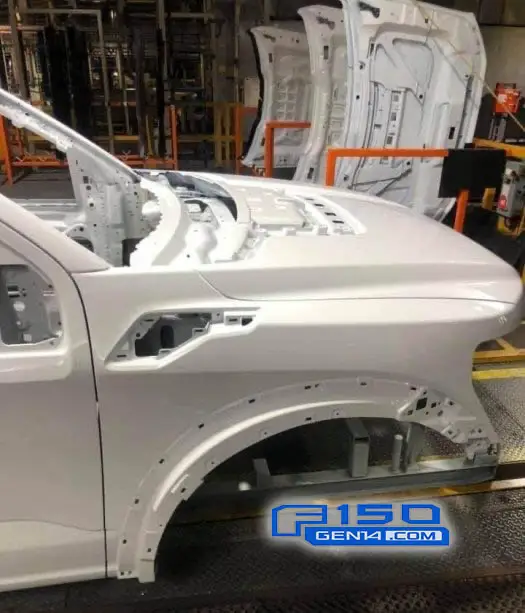 While it's impossible to verify the authenticity of this next-gen Ford F-150 Raptor photo or CAD drawing, they certainly look like the real deal. The bare front clip is missing all of its trim and the Raptor's signature front grille, but the fender does have an opening for a Raptor-style vent. There's also a trio of hoods hanging out in the background, and the hood on the front clip has room for Raptor trim as well.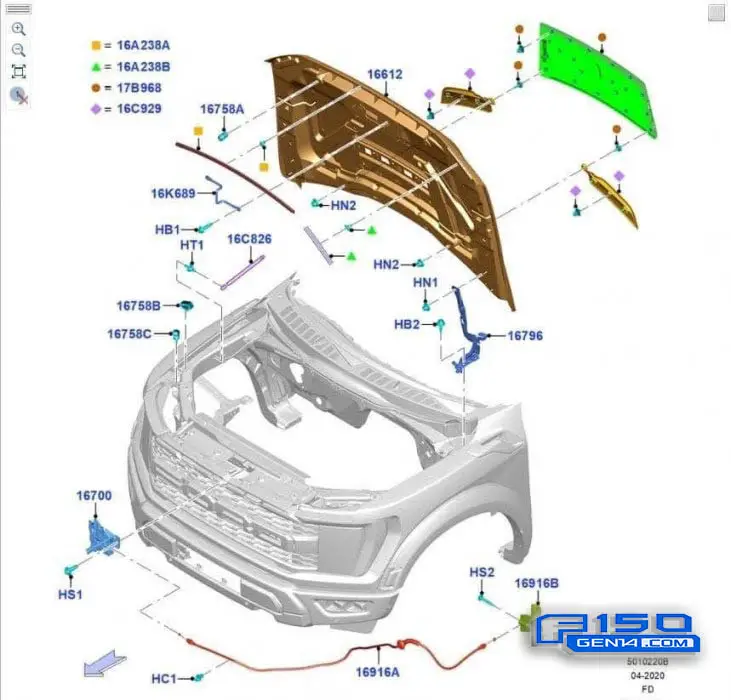 The CAD drawing gives us a few more details on what the Raptor's front clip will look like as well. It shows the position of the added trim, but perhaps more importantly, a very revealing look at the front grille. We've already received verification that the Raptor's traditional and very large "FORD" script will carry over to the new model, but this drawing only solidifies that fact.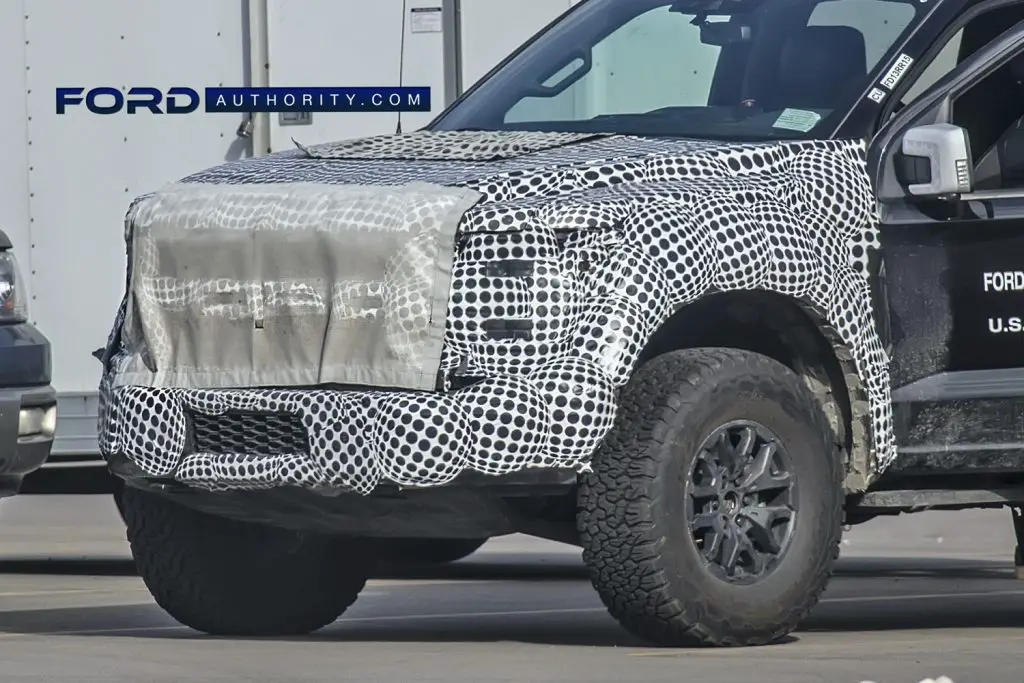 Aside from the addition of the new 2021 Ford F-150 headlight design (which will differ slightly), the rest of what's visible here is pretty much standard Raptor fare. That means the aforementioned grille, big fender flares with integrated lighting, a rugged-looking front bumper, and a large hood vent/trim piece. As is the case with the 2021 F-150, it appears that Ford isn't attempting to reinvent the wheel here.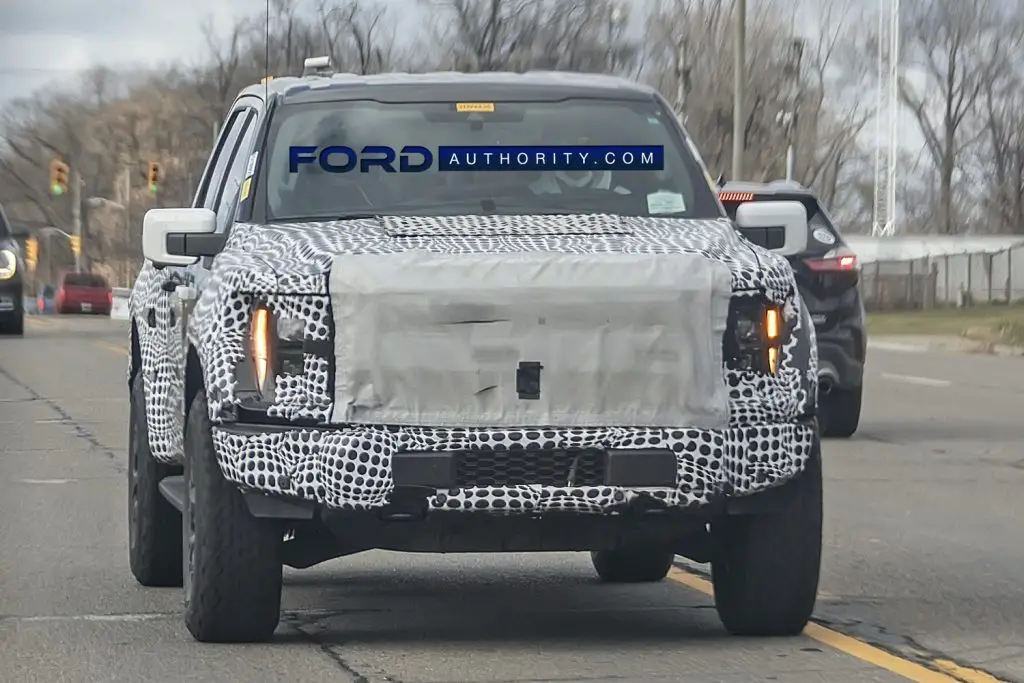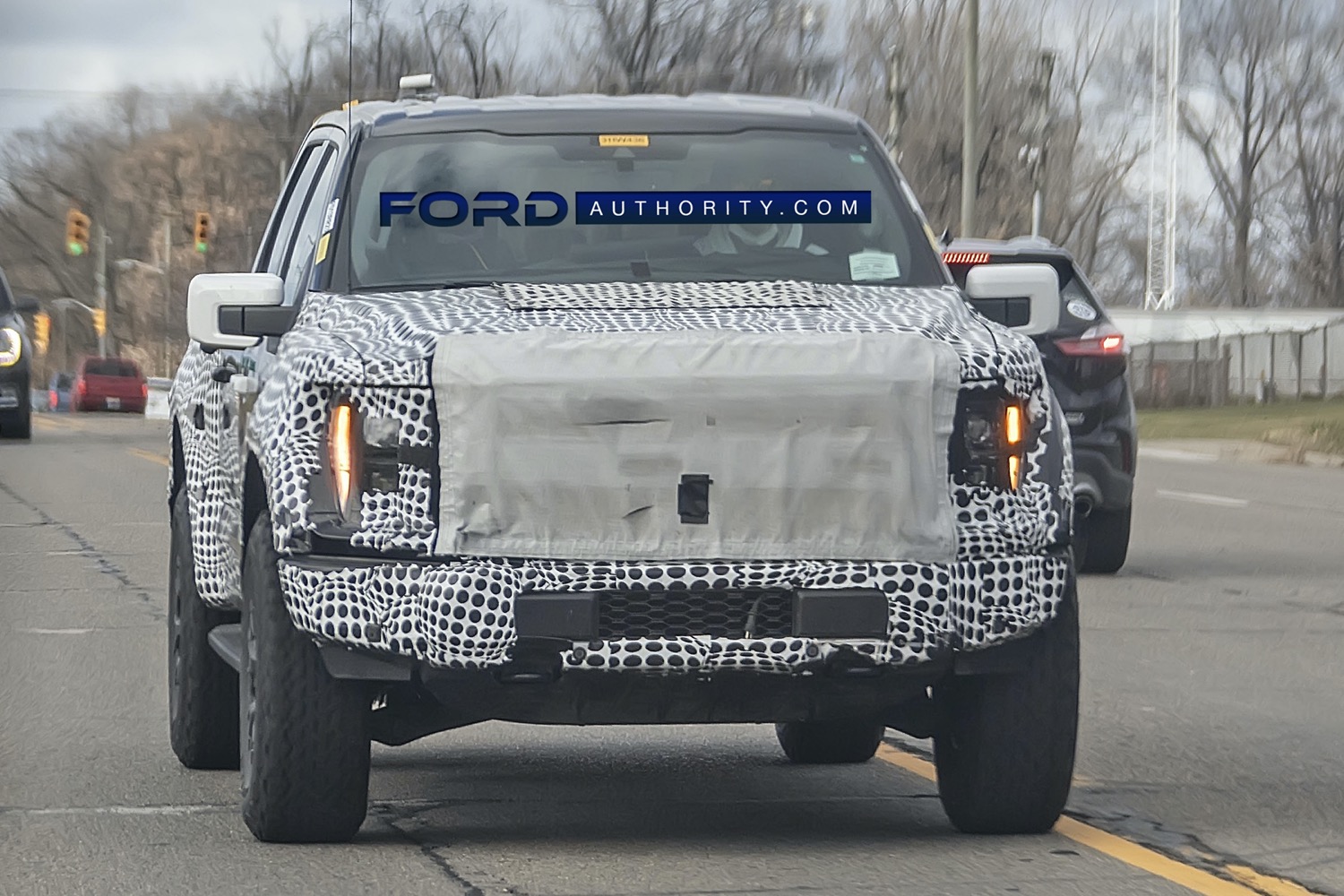 At least on the outside, anyway. The next-gen F-150 Raptor will be available with Ford's supercharged 5.2L Predator V8, as Ford Authority previously reported, making it a proper response to the new Ram TRX. The only question is – will the new Raptor arrive in time for the 2021 model year, or will it skip a year and debut for the 2022 model year? We're betting on the latter, personally.
We'll have more on the next-gen F-150 Raptor very soon, so be sure and subscribe to Ford Authority for the latest Ford F-Series news, Ford F-150 news, F-150 Raptor news, and continuous Ford news coverage.