We often think, while we're out driving around, that those wind generator blades slowing transforming wind into energy are quite large. And probably really heavy. The chances of one of these massive structures falling on a vehicle are seemingly quite low, however, as they're generally located out in the middle of a field somewhere. But as this poor Ford Super Duty F-250 found out recently, it can certainly happen.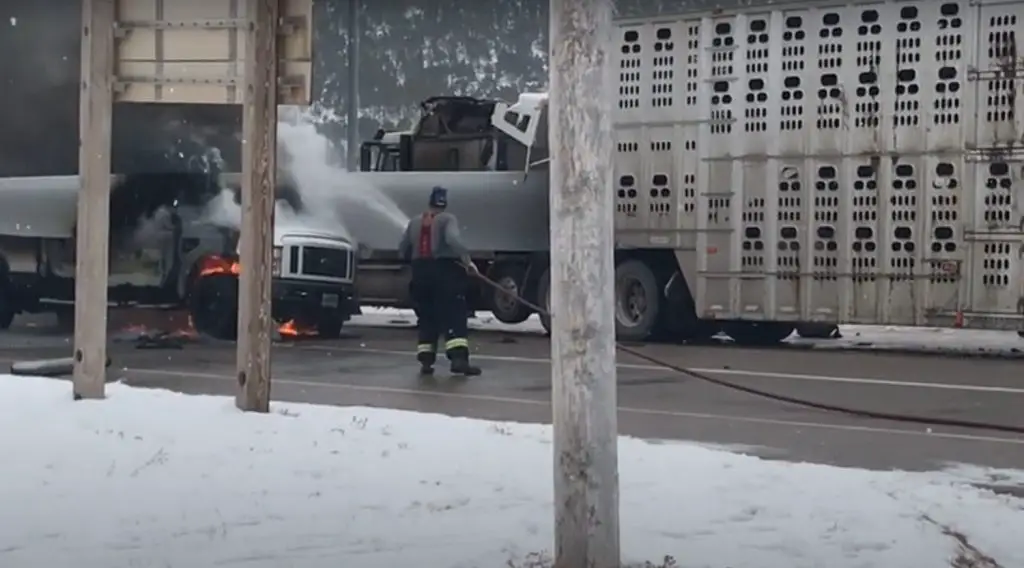 At least, a wind generator blade can slice up a Ford Super Duty F-250 if it's being transported on a road, by an even larger truck. The horrific scene went down earlier this month in Sundance, Wyoming when a perfect storm of events combined to cause one unique accident. According to a witness, it all started when a cattle truck struck the truck carrying the blade as it traveled through an intersection.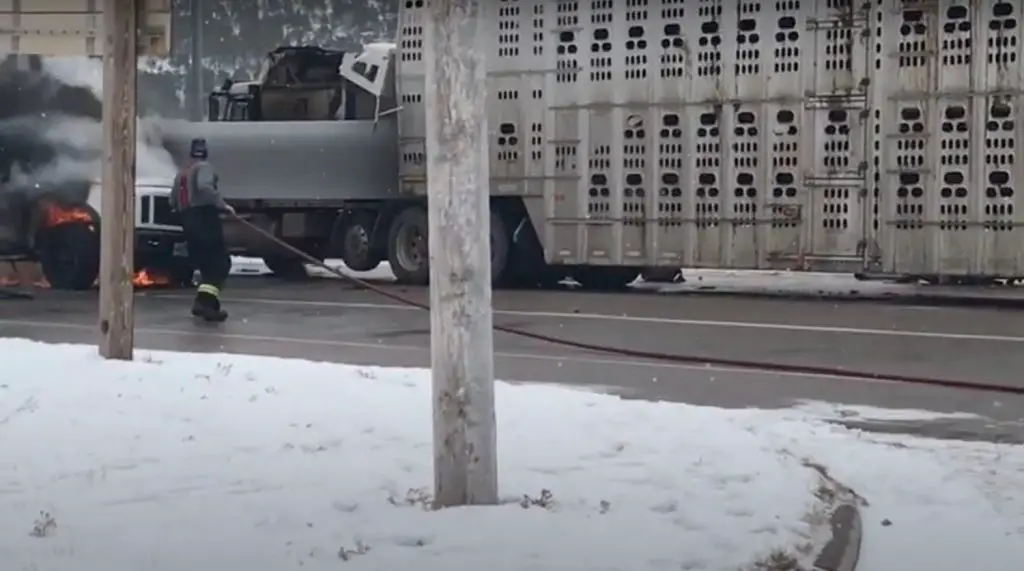 From there, the blade went through the space between the cab and the trailer on the cattle truck and subsequently sliced through the Ford Super Duty F-250 like a hot knife through butter. Making matters worse, the F-250, which was apparently serving as a pilot truck for the blade-carrying vehicle, caught fire afterward.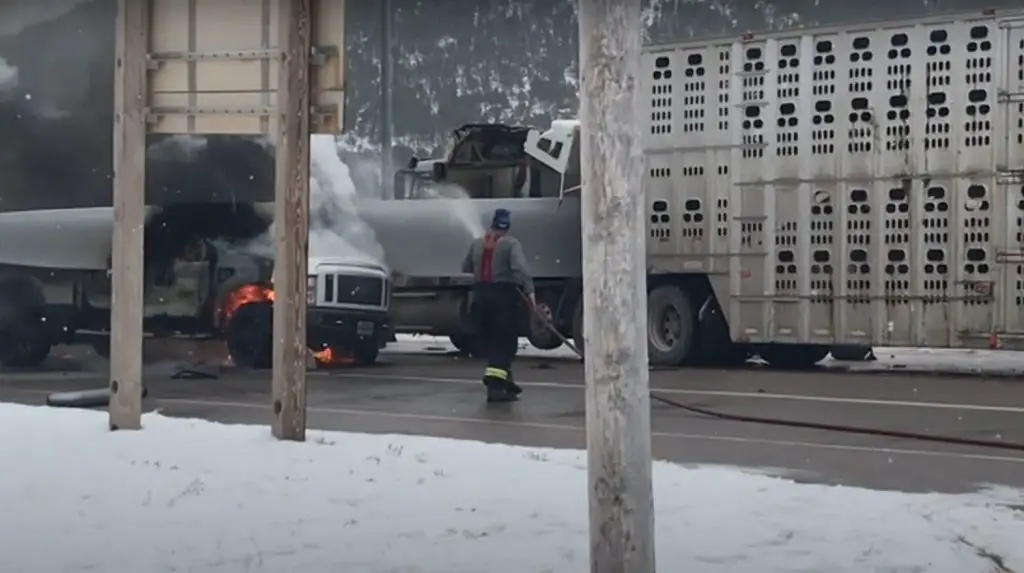 Fortunately, the F-250's driver made it out without serious injury. The blade appears to have crashed down directly in the middle of the front cab area on the F-250, which would obviously have place the driver at great risk. We're glad to know the driver will be ok.
Regardless, this sensational crash is definitely not something we see often, if ever. And it also demonstrates just how massive and heavy those wind generator blades really are, even if it's hard to tell from a distance.
We'll have more crazy videos like this to share soon, so be sure and subscribe to Ford Authority for the latest Ford F-Series news, Ford Super Duty news, Ford F-250 news, and ongoing Ford news coverage.