While most Ford Crown Victoria Police Interceptor examples have long since retired from the force, hot rodders have been using them for all sorts of purposes for many years now. Some are chopped up for parts or rolling chassis for old Ford trucks, while others are hot rodded or raced. This particular cruiser has been transformed into a bit of a sleeper, thanks to a supercharger and six-speed manual transmission swap.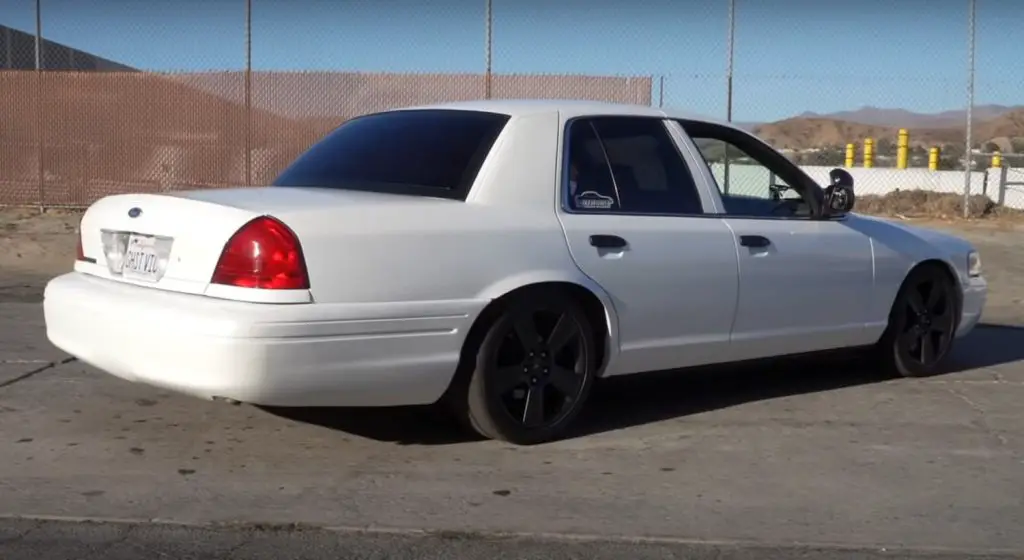 The slick 2004 Crown Victoria Police Interceptor is owned by a fellow named Joe, who has treated it to a select group of modifications. The most significant is, of course, the Vortech supercharger it's packing under the hood, which is fitted to an otherwise stock 4.6L Modular V8. The added eight pounds of boost is good for around 450 horsepower, which is pretty solid for a motor that has 143k miles on it.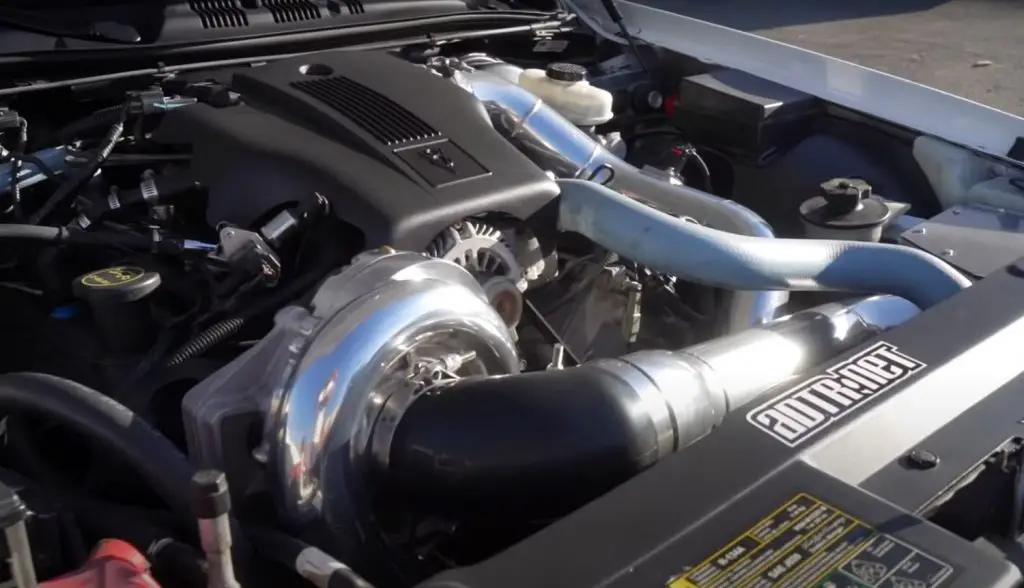 What's particularly cool about this build, however, is the transmission behind that motor – Tremec's T56 six-speed manual gearbox. The row-your-own has been fitted with a Centerforce dual-friction clutch and promises to make driving this old cop car much more fun than it was with the old automatic slushbox.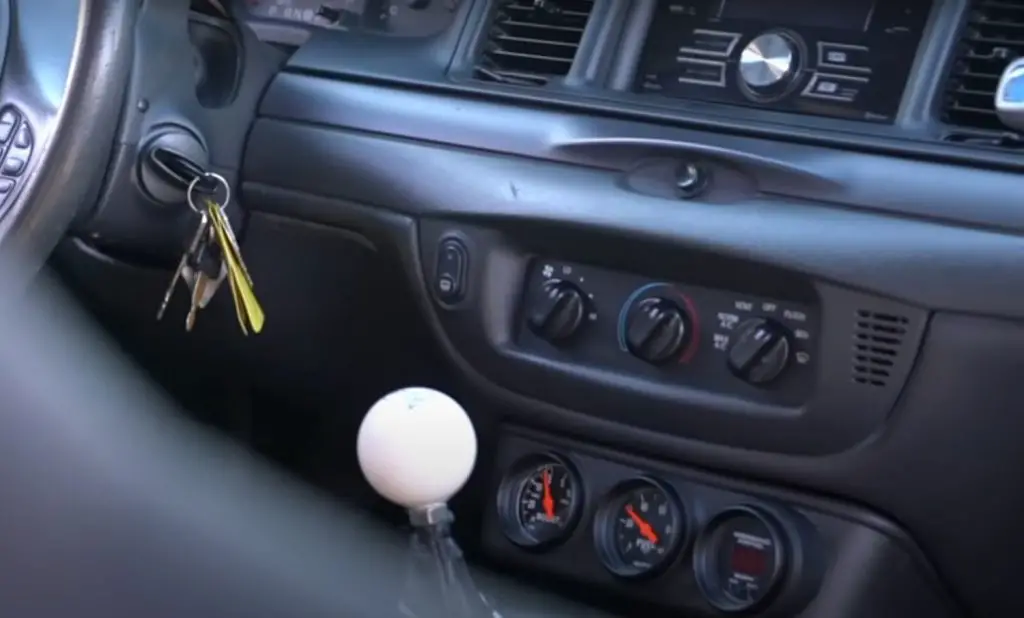 Joe worked some magic on the suspension as well, fitting it with a set of RideTech coilovers, thicker sway bars, Watts links, and trailing arms. He's also replaced the front brakes with a set of 6-piston caliper pieces, though the rear brakes remain stock for now, save for some Hawk pads. The Crown Vic rolls on a set of older Ford Mustang wheels, which actually fit the car quite nicely.
On the inside, the Crown Victoria has a set of aftermarket Cobra seats and a host of additional gauges so that Joe can keep tabs on what's going on under the hood. With a rather unassuming cabin and exterior, it's no surprise that Joe still finds that people get out of his way on the highway, thinking that this Ford is still in service. But as we now know, it's just enjoying the role of cool hot rod in retirement.
We'll have more cool builds like this to share soon, so be sure and subscribe to Ford Authority for more Crown Victoria news and 24/7 Ford news coverage.