The Dodge Demon is a vehicle built specifically to get down the drag strip as quickly as possible. And it does that pretty well, easily ripping off nine-second quarter-mile passes with the right driver behind the wheel in favorable conditions. But in this video, we get to see the Demon take on a turbocharged Ford Mustang GT and the Steeda Silver Bullet Mustang, along with a Hellcat Challenger and C7 Corvette ZR1 in one busy day at the track.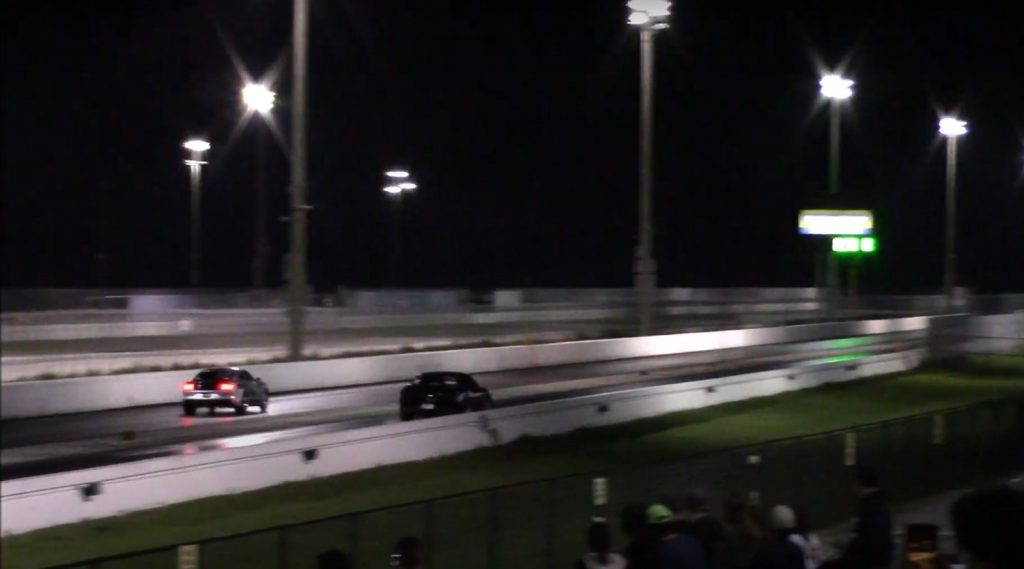 In the first race, the Demon gets the jump but ultimately loses to the Hellcat, recording a 10.08-second pass at 135 miles-per-hour versus the other Challenger's 9.71 at 146 miles-per-hour. Next up, it lines up against the Steeda Silver Bullet Mustang, a somewhat famous car that holds the record for the fastest naturally-aspirated 2018+ Mustang on the planet after ripping off a 9.787-second pass at 141.22 miles-per-hour.
The Silver Bullet lives up to its name by leaping off the line, then propelling itself to victory with a 9.80-second pass at 141 miles-per-hour versus the Demon's 10.04-second run at 136 miles-per-hour. Meanwhile, the C7 ZR1 race turns out to be a dud when the Corvette driver messes up the launch and runs a mere 10.59 at 143 mph versus the Demon's winning time of 10.14 seconds at 136 mph.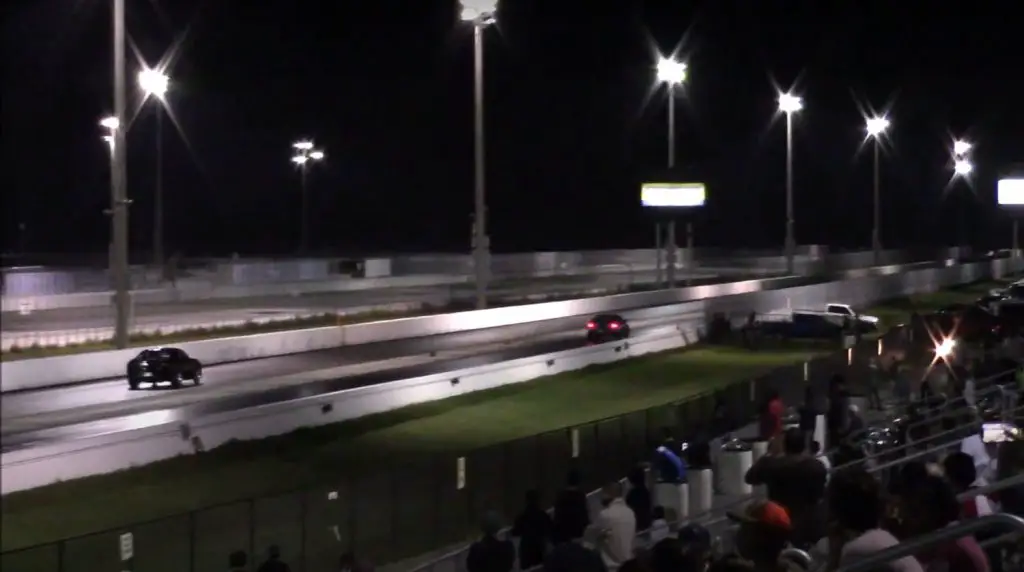 After losing to a blue Demon that runs a blazing 9.35 at 150 mph, the black Demon moves on to face a turbocharged S197 Mustang. This one wasn't even a race, however, as the insanely quick pony car rockets to an 8.37-second pass at 162 miles-per-hour, while the Demon trips the lights at 10.05 at 135.
If there's one thing we can learn from this footage, it's that even a purpose-built factory drag racer can't win them all. Especially when it's running two very different, yet very fast Mustangs at the local drags.
We'll have more cool videos like this to share soon, so be sure and subscribe to Ford Authority for more Ford Mustang news and non-stop Ford news coverage.