When modifying an older vehicle, there's always a risk of taking things too far. To be fair, some outlandish designs end up looking quite good when done right. But oftentimes owners will add unnecessary enhancements that don't offer much justification for altering the look of a classic car or truck. Fortunately, this 1967 Ford F-250 currently up for sale features exactly the right amount of extras to make it appealing. And despite some flaws, makes a good case for itself as a blank canvas for any type of future project.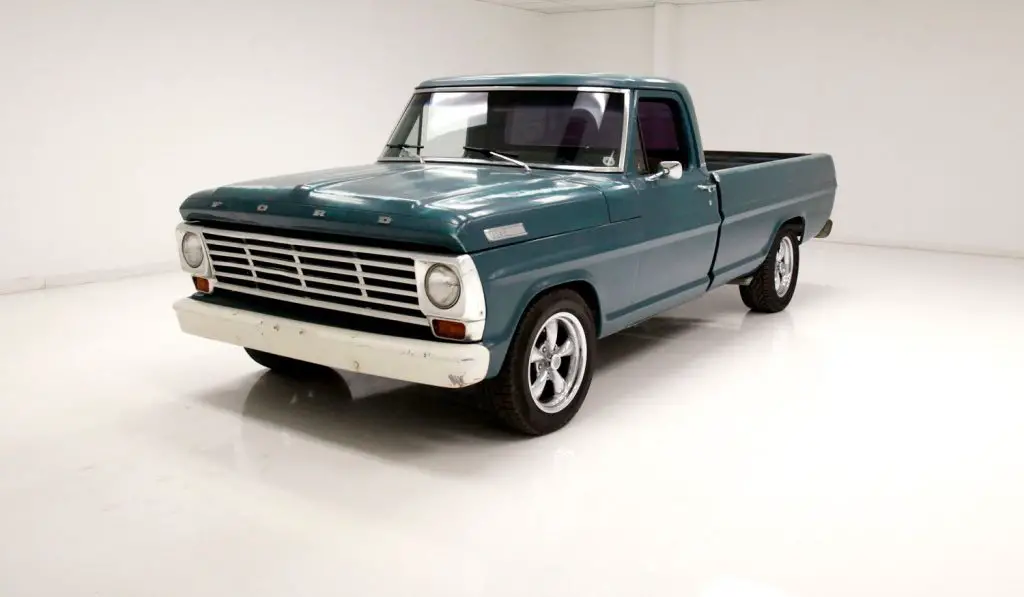 This 1967 Ford F-250 is far from perfect, but it's decent enough that it stands a good chance of earning the respect of enthusiasts for its status as a survivor. There are several reasons why this truck is pretty cool.
For starters, the Holly Green paint sports a healthy patina that's faded, but not too faded.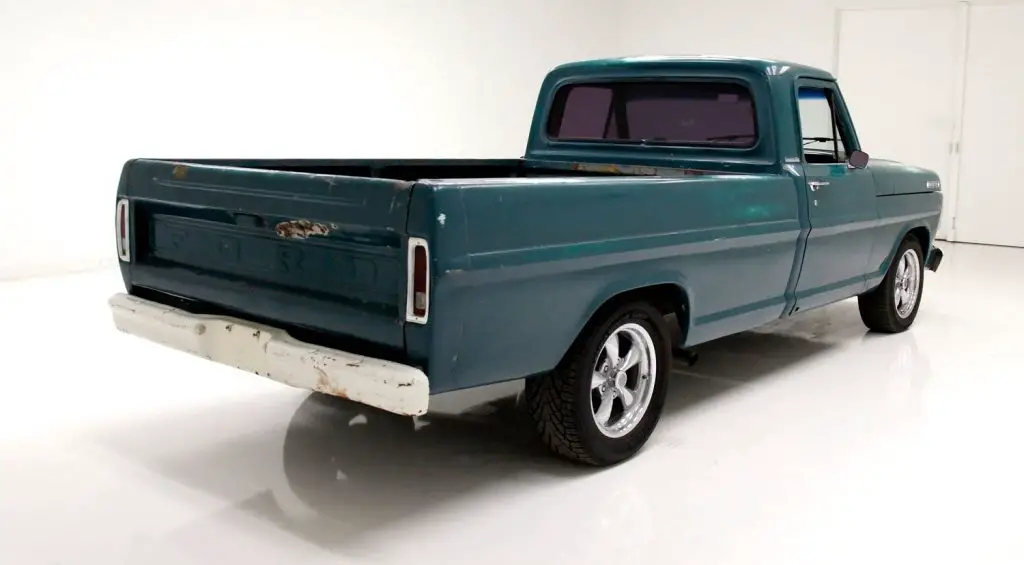 That look is enhanced by the lowered suspension, which was brought down two inches from its factory height. The 17-inch Cragar alloy wheels tie the whole look together, and paired with all the cosmetic scars on the body, make the 1967 Ford F-250 look like an aging fighter that's still got some spring in its step.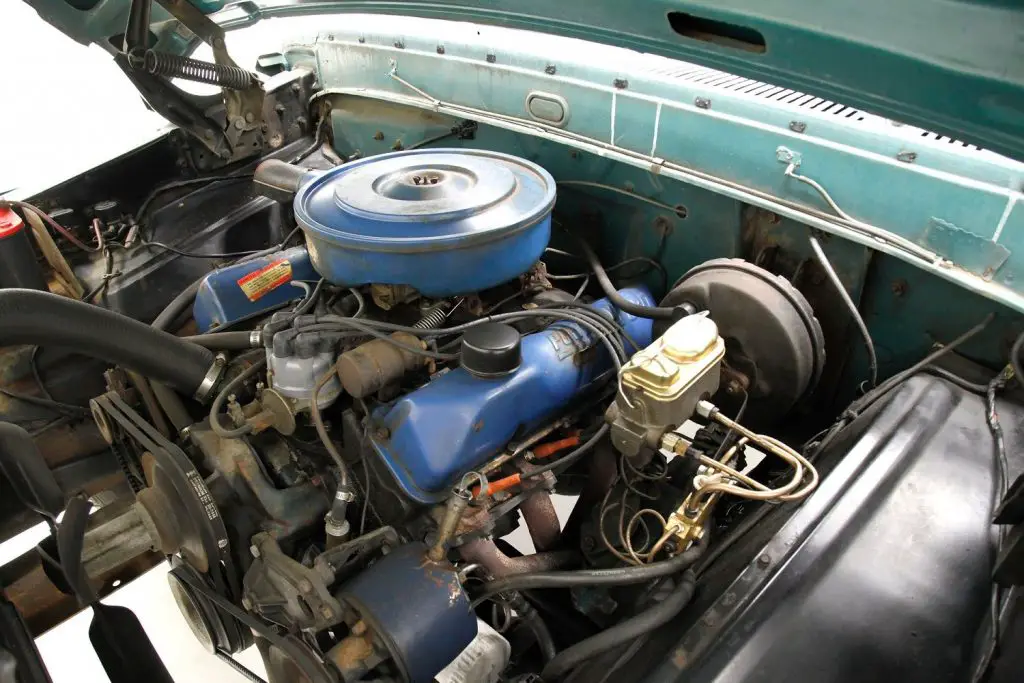 Reinforcing that notion is the 352 cubic-inch V8 that's under the hood. This was a workhorse engine for the F-series, putting out 208 horsepower and 310 pound-feet of torque. According to the ad, the engine is the original powerplant. Based on the pictures, it looks like it's in decent shape. A four-speed manual transmission puts the power to the rear wheels.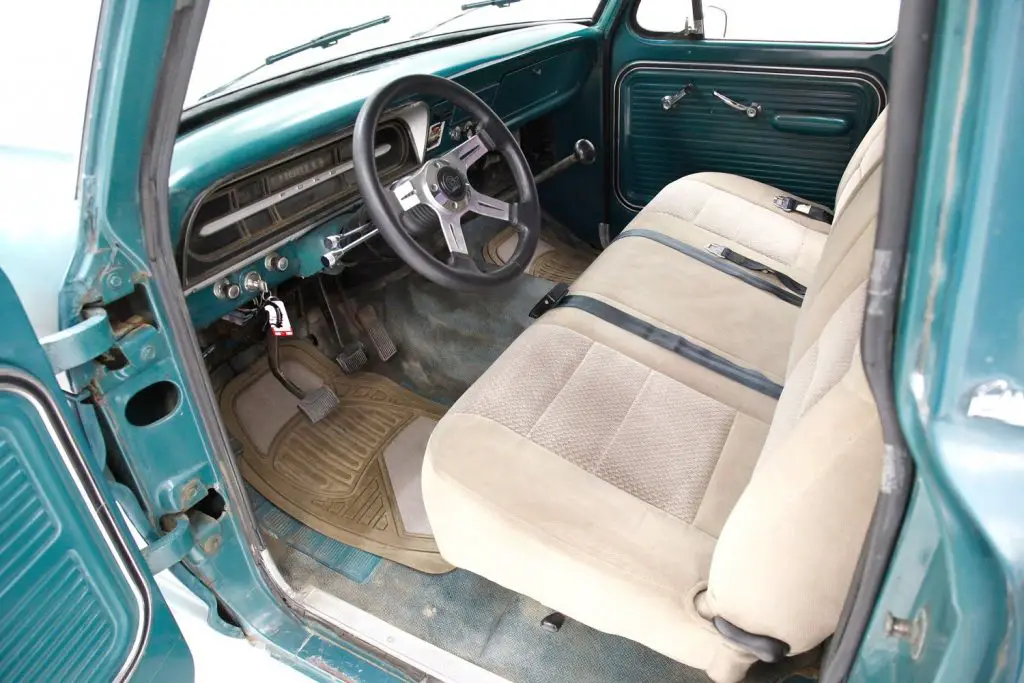 Inside, the 1967 Ford F-250 features two crucial upgrades. There's a comfy bench seat that likely makes driving far more comfortable than the original thrones. Plus, there's a cool aftermarket steering wheel installed on the column, which pairs oddly well with the Cragar wheels to make the truck a bit more gritty.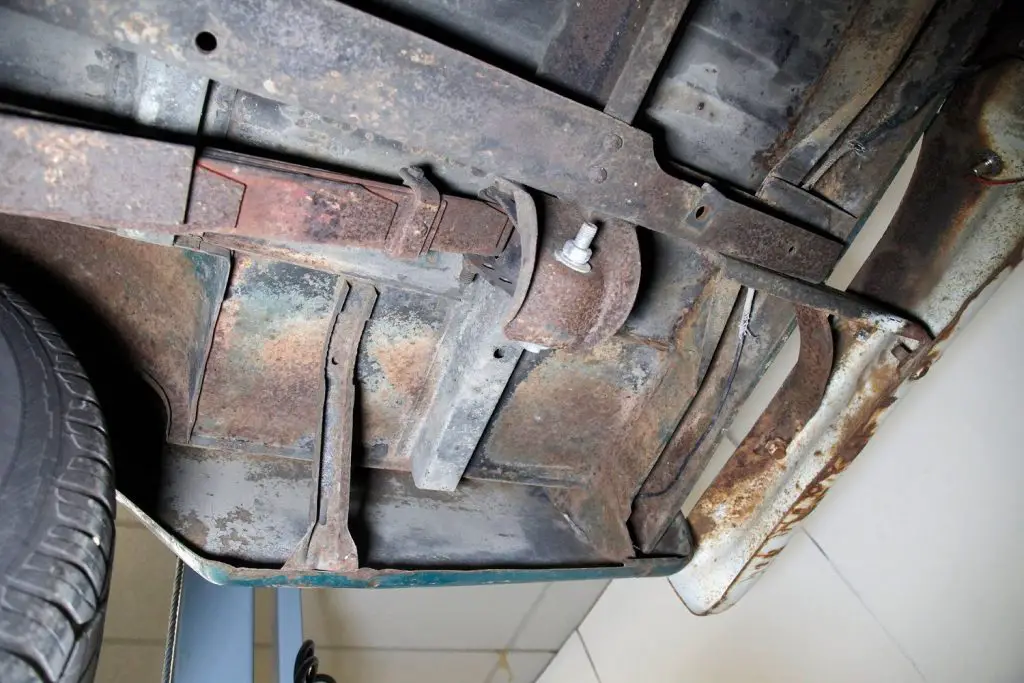 At 53 years old and with just over 81,000 miles, it's not unreasonable for a truck like this to have some issues. This one has a decent amount of rust underneath, and while it doesn't appear terminal, it will probably require some reconditioning at some point in the future.

That said, this is a truck that still has a lot of life left in it, even if it doesn't get fully restored… which it shouldn't, given its battered-but-tough appearance. At $12,900, it could be a decent candidate for a some type of cool restomod though.
We'll continue bringing your the last on all things Ford, so subscribe to Ford Authority for the latest Ford F-Series news, Ford Super Duty news, and ongoing Ford news coverage.