Some jobs, well, they're just crappier than others. And in the case of this Ford F-550 Super Duty, we mean that in a literal sense. That's because this pickup was built specifically to empty toilets located along the famous Rubicon Trail, a thankless job that, well, somebody has to do. And apparently, it's a somewhat difficult task as there are outhouses located all along the trail that need regular "service."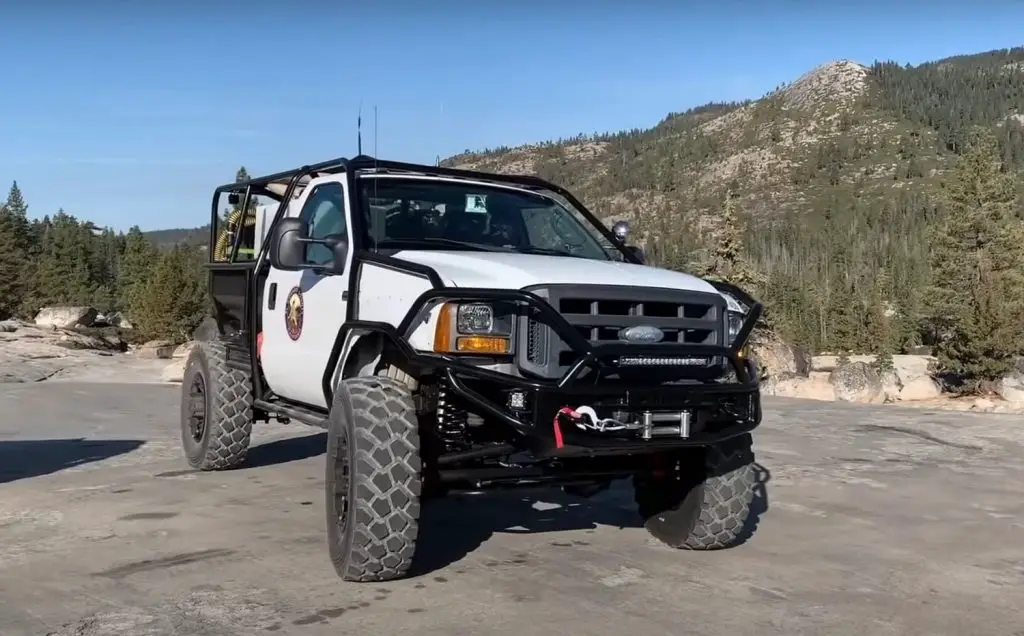 For El Dorado County, that job used to take a full two days to complete. Thus, the local government went about trying to do something that government entities don't typically try to do – make the job more efficient. For that, it enlisted WFO Concepts out of Auburn, California to modify its stock Ford F-550 Super Duty, which was donated, so that it could better handle the rigors of the Rubicon.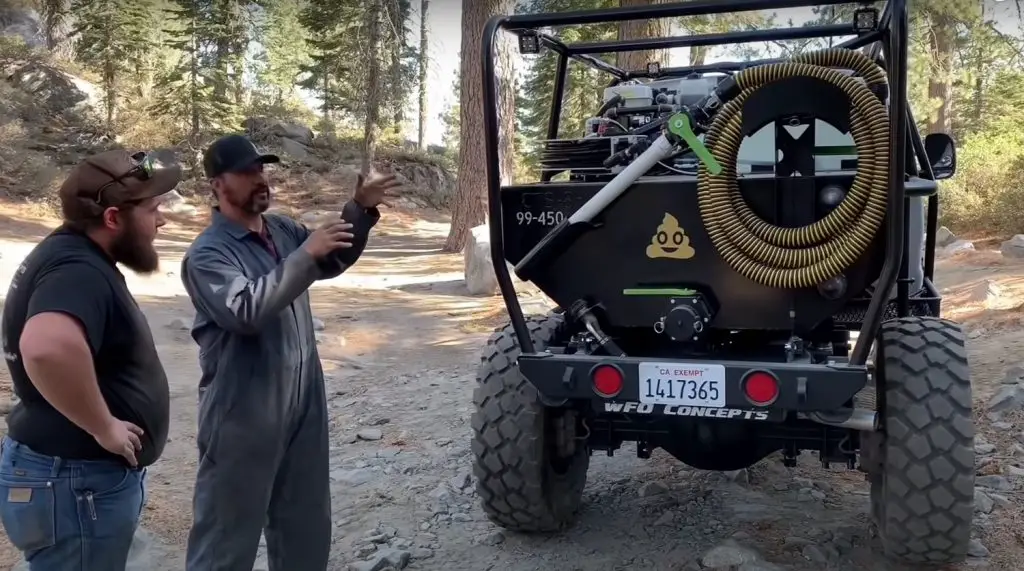 The F-550 was already a pretty tough rig to begin with, so WFO mainly worked on beefing up the suspension of this, ahem, "poop truck." Those upgrades include a four-inch lift, 40-spline RCV axle shafts, a 40-spline ARB front locker, 1/4-inch driveshafts, 5.38 gears, and PSC Hydro assist steering.
To ensure it could climb over any obstacle it encounters, the Ford Super Duty now rolls on a set of 20-inch Stazworks super single wheels wrapped in meaty 41-inch Michelin tires. WFO also added a Northwest Fab crawl box and a Warn winch in case things get extra hairy on the trails.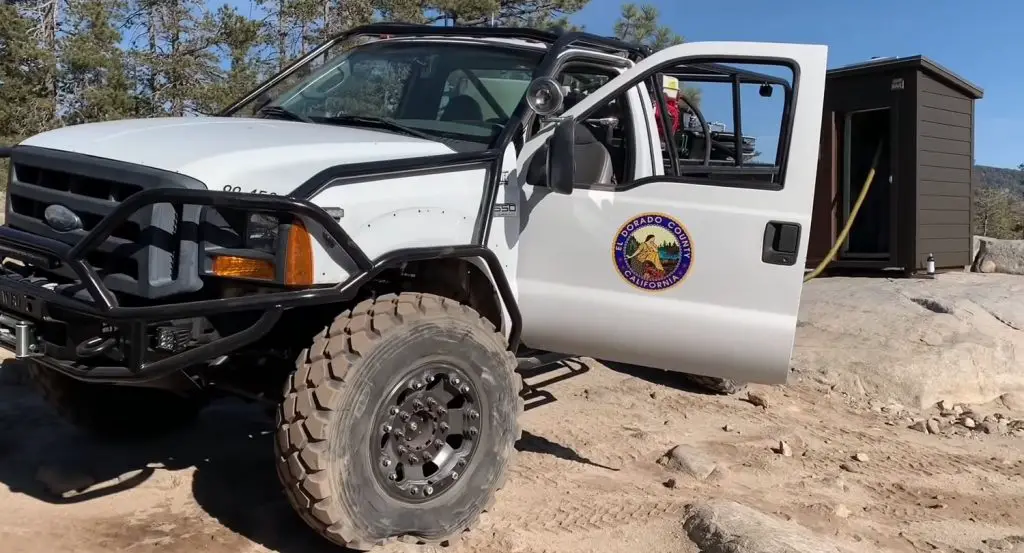 The Super Doodie (ahem, Duty) also carries its fair share of armor, including an exo cage, custom front and rear bumpers, full belly skid plates, and rock sliders to ensure its 6.8L Triton V10 keeps on churning. But perhaps the most important modification this F-550 has is its 400-gallon poop tank, which is capable of clearing out quite a few porta-potties during the Rubicon's busy summer season.
The result of all of that work is a Ford F-550 Super Duty unlike any we've ever seen. And it almost makes the job of its driver seem like it might be pretty fun, except for that part when they have to, well, you know.
We'll have more cool videos to share soon, so be sure and subscribe to Ford Authority for the latest Ford F-Series news, Ford Super Duty news, and continuous Ford news coverage.