Australian automotive manufacturer Holden launched way back in 1856 as a saddle manufacturer, but it's best known for producing some pretty cool cars, including its time as a subsidiary of General Motors. That includes this classic Holden Torana, which has been transformed into a fire-breathing, Ford-powered dragster by Connor and Bailey McClure. Photographer Jordan Leist recently shared the story of how this wild machine came to be, along with some fantastic pictures of it on his Facebook page, and we found ourselves immediately enamored with it.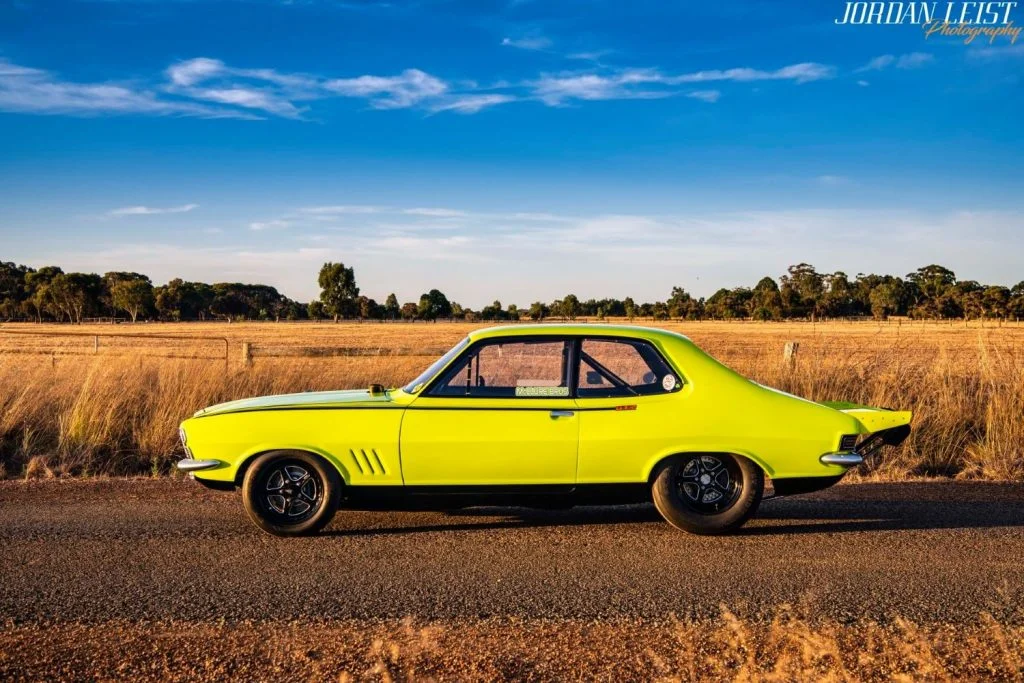 A different Holden Torana was the McClure brother's father Al's very first car, and he himself spent a good 30 years at the drag strip. So it makes sense that his sons would wind up creating a replica like this, which they built as a tribute to their father's very first racer – albeit a much more serious, much faster version of that car.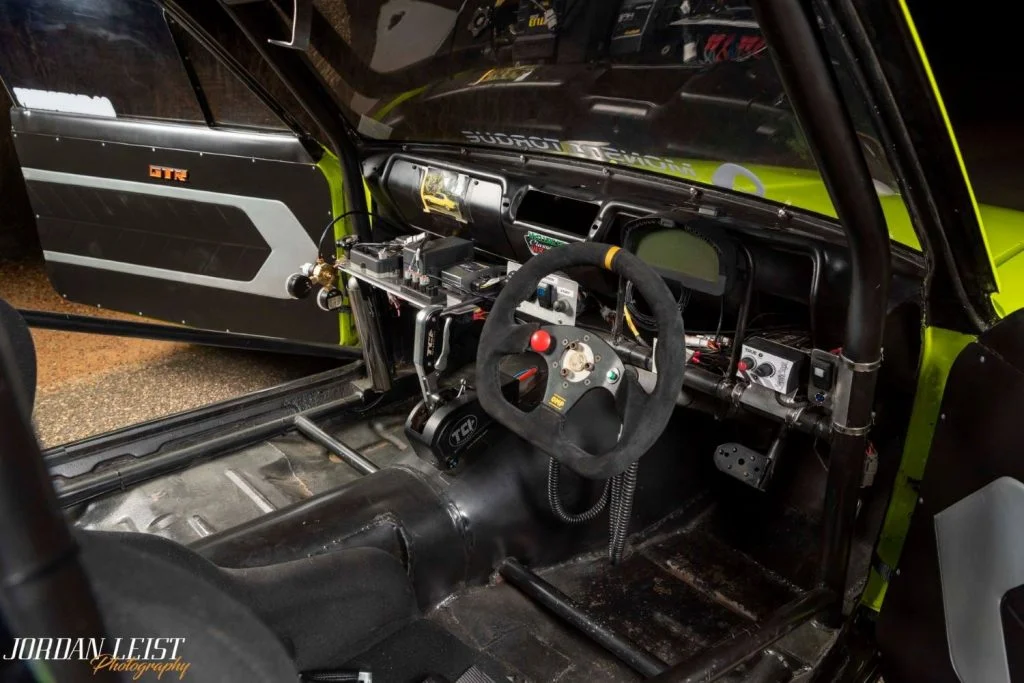 Al was actually the one that found this car rotting in a junkyard and brought it home ten years ago. Connor and Bailey proceeded to learn their father's craft on that rotted-out shell, making new panels for it, a roll cage, four-link suspension, and wheel tubs. But when it came time to pick a drivetrain for their Holden Torana, the brothers went a very unique route and chose the legendary Ford Barra inline-six.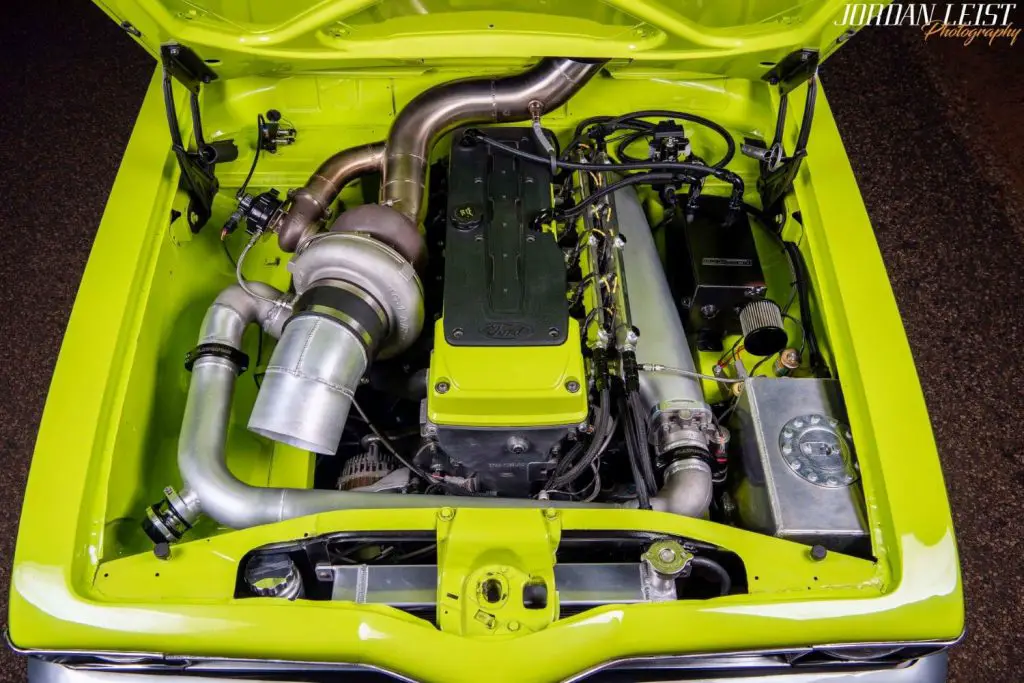 The McClures had to do a ton of fabrication work to make the Barra fit in the Torana, and everything was completed in the family shed, which makes it even more impressive. The engine is filled with forged internals and topped with a single turbo, which helps it crank out 900 horsepower, though more is coming very soon. The inline-six is backed up by a Powerglide two-speed transmission, which sends power back to a Ford 9-inch rear end and some massive slicks.
So far, the car has recorded a best quarter-mile pass of 8.48 seconds at 160 miles-per-hour, but the boys believe that the car is easily capable of running high sevens, though mid-sevens is their ultimate goal. Needless to say, we're betting their father is mighty proud.
We'll have more cool builds like this to share soon, so be sure and subscribe to Ford Authority for non-stop Ford news coverage.