The Ford F-150 has received quite a few accolades for its crashworthiness over the years. And while safety isn't usually the number one reason people buy a new vehicle, it's certainly nice to know that we're driving something that will protect us in the event of an accident. That's true of modern pickups, but it's also true of older ones, as we can see in this 10th generation F-150 crash test video.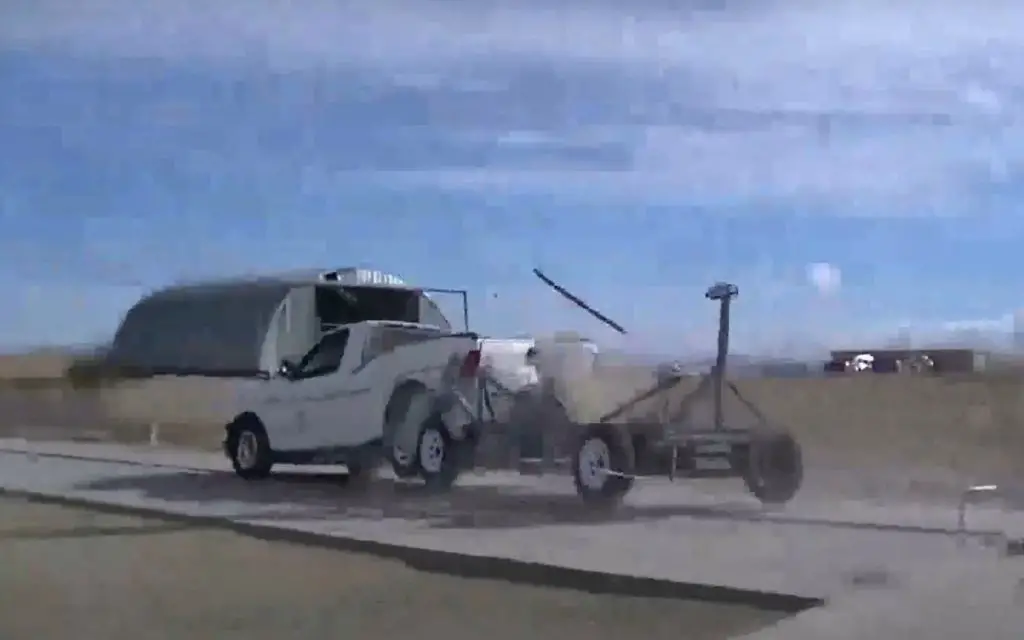 This particular F-150 crash test is a 70 percent overlap rear test, conducted at 50 miles-per-hour with a roughly 3,000-pound barrier. So essentially, it's a realistic look at what would happen if a normal-sized passenger vehicle smashed into the back of the pickup at higher speeds while it's sitting at a stop sign or stoplight.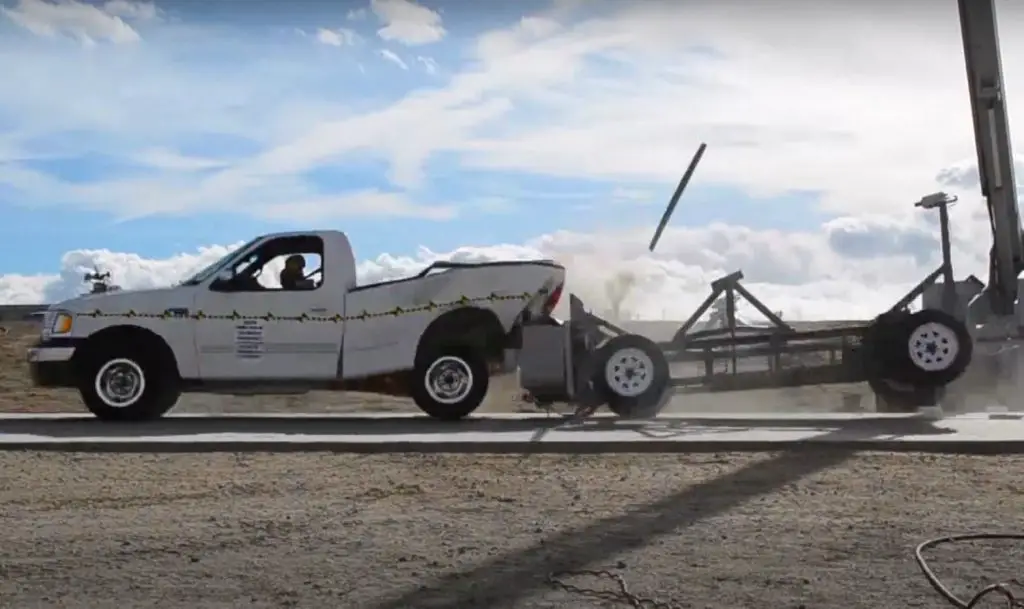 The more modern FMVSS 301 test, as it's called, was part of a series designed to test vehicles against older compliance requirements that conducted the same test at 30 miles-per-hour with 100 percent overlap. Luckily, the regular cab F-150 was up to the test, and passed with a fuel leak that was within acceptable limits – 1.99 ounces of fuel leaked during the static rollover portion of the test.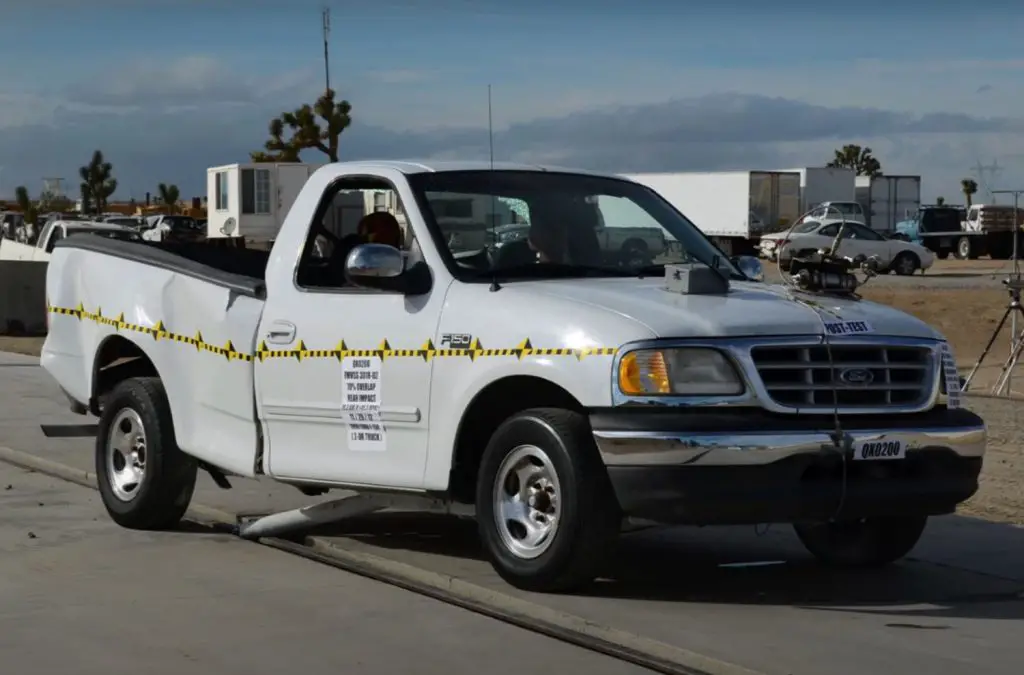 No leakage occurred immediately after impact, however. During the static rollover, some fuel leaked from the fuel filler door during both test runs. There was also a bit of a fuel leak from the gas tank, but the total amount collected was quite minimal and did not exceed the allowable limits. And that was the sole purpose of this test – to check the fuel system and ensure that it wouldn't leak an excessive amount of fuel in a high-speed, rear-end collision.
Obviously, this is something that pickup owners like to see. While a small fuel leak shouldn't cause any problems in a crash like this, a large-enough leak could be devastating for the pickup's occupants, as well as the folks in the vehicle that struck them. Luckily, 10th gen F-150 owners can relax knowing that if they're ever struck from behind, that won't be the case.
We'll have more cool videos like this to share soon, so be sure and subscribe to Ford Authority for the latest Ford F-Series news, Ford F-150 news, and continuous Ford news coverage.