The Ford 5.4L V8 often catches a lot of flack, mainly because of common problems with its timing chain, tensioners, and the variable valve timing that can cause some pretty gnarly engine damage if neglected. But those problems can be prevented, of course, and as we can see from this nifty video from Richard Holdener, a junkyard turbo Ford 5.4L V8 can also make pretty serious power with just a few mods.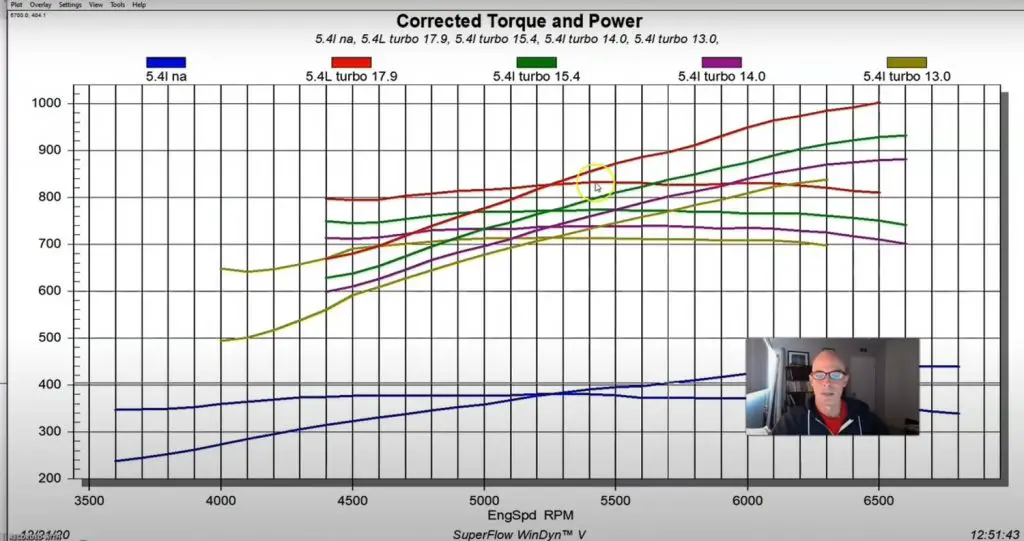 Holdener pits the turbo Ford 5.4L mill against an engine that has earned its reputation for being one of the best ways to make big power on a budget – General Motors' legendary LS. In this case, it's a 5.3L version of the LS, which is also fitted with a pair of turbos.
The Blue Oval mill was lifted from a Lincoln Navigator and is a four-valve unit that's been fitted with some other upgrades including bigger cams, ported heads, a 90mm throttle body, and a single plane intake manifold. The formerly naturally-aspirated V8 also has forged internals and a pair of 67mm turbos, along with an air-to-air intercooler to keep things cool under the hood.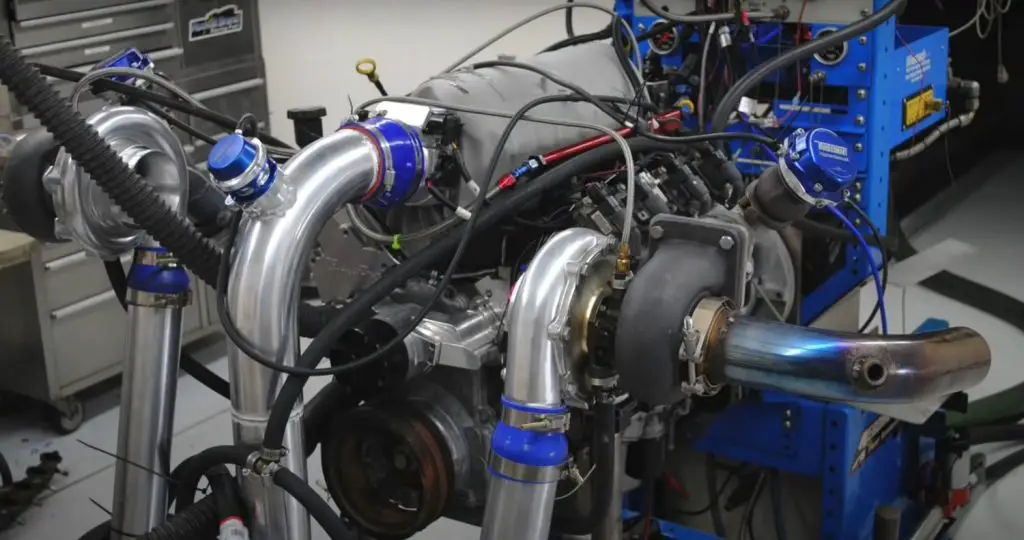 The LS it's going up against is pretty similar, though not a totally apples-to-apples comparison. It too has the typical heads/cam/intake upgrades, along with two turbos. Holdener is also running both engines at the same boost level to keep this comparison fair.
Naturally aspirated, the 5.4 put down 444 horsepower and 380 pound-feet of torque on the dyno. With 13 pounds of boost, the V8 went all the way up to 840 horsepower. With 14 pounds of boost it cranked out 885 ponies, and at 15.4 psi the modular motor laid down an astounding 935 horsepower. But Holdener wasn't done just yet and crested the magical 1,000 hp mark with almost 18 pounds of boost.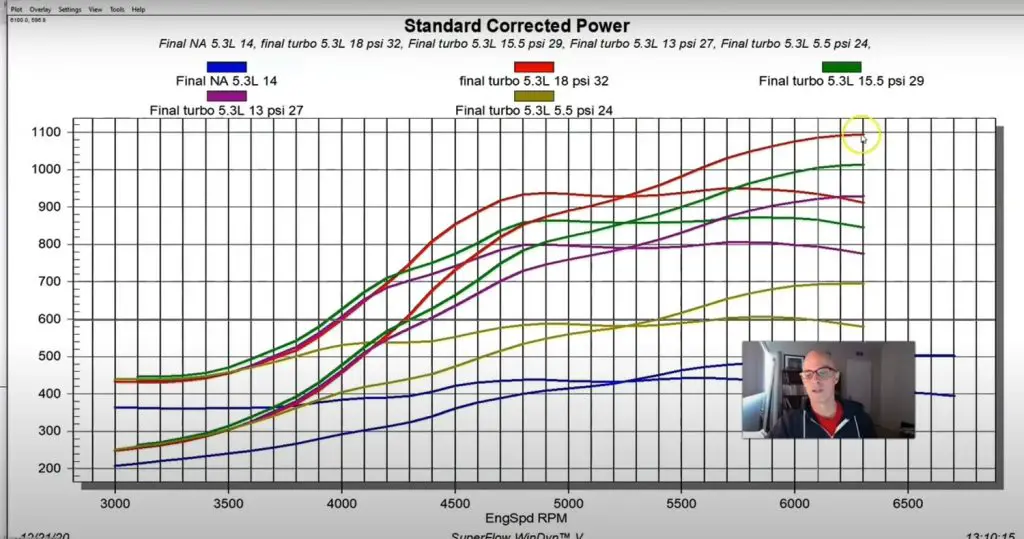 Meanwhile, the LS started off a little better than the Blue Oval mill with an N/A baseline of 500 horsepower and 442 pound-feet of torque. With just 5.5 pounds of boost, it hit almost 700 horsepower, and at 13 pounds, it was already at 930 ponies. The LS topped 1,000 horsepower with 15.5 pounds, and finally, nearly 1,100 horsepower at 18 psi.
While the LS ultimately beat out the turbo Ford 5.4L, it's clear that there is another cheap junkyard motor out there worth building. And it can probably be had even cheaper than GM's famous V8, mainly because a lot of people aren't even aware of its power potential.
We'll have more cool videos like this to share soon, so be sure and subscribe to Ford Authority for non-stop Ford news coverage.